With the dramatic growth of the number of social media users, brands are treating social media as a sales platform more than ever. So have your brand caught up with this trend? If not, this article will be the one that you should not miss.

What is Social Shopping?

Basically, social shopping is just a combination of social media and ecommerce. Ecommerce brand will make use of key aspects of social web such as friends, groups, voting, comments, discussions for sales purpose. Then, this process creates social shopping.

There are some forms of social shopping, for example, ThisNext, a social network devoted to shopping, or ProductWiki, a wiki devoted to product reviews and price comparisons. Social shopping has changed the way online customers take part in the purchasing process. They are no longer just simply look at some Nine West pumps or some Ed Hardy T-shirts. Now they are directly affecting other customers' decision by writing a review. Plus, they also can decide how the products look like by designing by themselves or voting the best style.

The Rise of Social Shopping

People now are more and more relying on social media to make a purchasing decision. To proof this, let look at the following numbers:

According to a 2016 study by Vendasta, over 92% of consumers now read online reviews. They are looking for positive social comments and star-ratings from real people before they make a purchase.
Nearly half of female shoppers on Twitter note that social media directly influences their buying decisions; likewise, serial Twitter users are exponentially more likely to converse with a brand versus less social-savvy customers.
Brands offering stellar service via social are 71% more likely to have their products recommended to others.
From these above numbers, we can see that product reviews and recommendations on social media have a great effect on shoppers' decisions. Therefore, more brands want to integrate social media into their sites. However, brands do not just compete for sales via social media, but they also have to ensure that existing customers and future prospects become long-term followers.

Now let's take a look at the efforts some social media platforms are making to improve social shopping experience.

You might also like 7 Affiliate Marketing Trends in 2019
Instagram Checkout Allows Users to Make In-app Purchases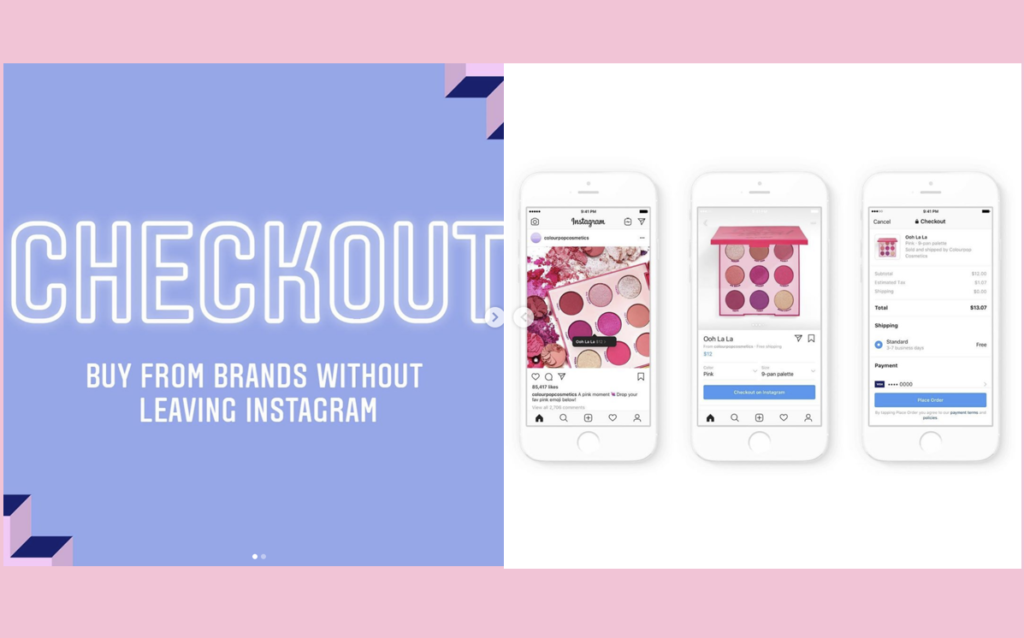 The new Instagram feature, Checkout, brands now can link their website to the post on Instagram. With this new feature, Instagram offer its users a seamless shopping experience, they can make a purchase without leaving Instagram. Because of this new feature, one brand has already increased its revenue by 8 percent.

As a well-known platform to share information on product ranging from fashion to fitness items, Instagram has a major impact on our perception of attractive design. For this reason, nowadays more and more brands appear on Instagram and consider this as a channel of sales. On the other hand, Instagram is also trying to catch up with the new technology and focus on improving user experience.

Snapchat, the pioneer in AR shopping experience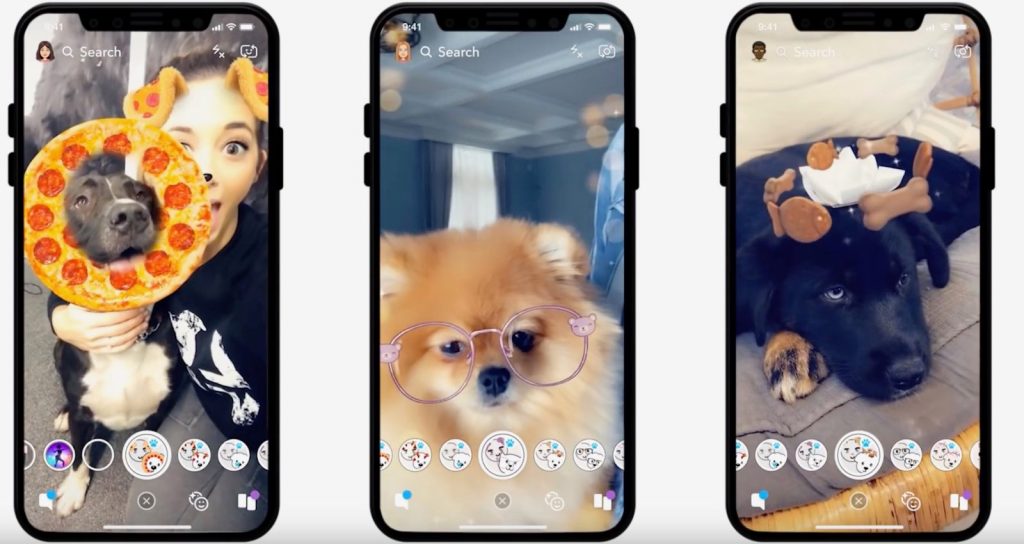 In December 2017, Snapchat released Lens Studio. removing all the doubts about their commitment to AR. And recently, the company introduce a series of new features with shoppable AR experience, including Website, Video, and Install.

In terms of video, users can click into video content such as how-to videos. About install feature, it will guide AR users to install the brand's app or open it. Another feature is website feature, which leads to the company's website. With website feature, brands can choose to link to product or landing page, or to a subscription form.

Besides, this app also provides its users with a significant convenience factor. For customers, who want to move down the funnel or who want to learn more, will be directly taken to the right place instead of opening new tabs or windows.

The shoppable AR features let its users connect with those products, learn more and make a purchase. These new features have received great excitement from Snapchat users. Therefore, a hefty 70 million users are checking out the Lens features on a daily basis.

With the two above examples, there is no doubt that social media platforms are becoming sales platforms. Most social media platforms are making a lot of effort in improving the social shopping experience and still offering their users a seamless social media experience.

Have Shopify stores? check out the best Shopify Apps to increase sales.