On Tuesday, 20 March 2019, Instagram has launched its new feature, Checkout. This new feature lets users directly buy products from an online shop's posts without leaving the app.
The new feature is being tested

Currently, Instagram picked twenty-three brands including Adidas, Burberry, Dior, H&M, Kylie Cosmetics, Zara and so on to beta test this new feature. Revolve is one of the first businesses that using Instagram Checkout.

"We're incredibly excited to partner with Instagram and be amongst the first to offer in-app checkout to our followers! At our core, REVOLVE aspires to create a seamless, elevated shopping experience for our customers. With Instagram's new checkout interface, we're able to better serve our millennial-minded audience by providing a new, fast and easy purchase method on a platform where they are already engaging with our content and discovering our products." Ryan Pabelona, director of performance marketing of Revolve.

However, Checkout now is just available in the US only. This means that if your business is outside the US, you can not take advantage of this feature yet.

Instagram Checkout Button
With 23 brands, which are in the rollout, its U.S Instagram users can start "tap to shop". When customers see a product they have interest in, they can tap on the "Checkout on Instagram" button to purchase an item.
Immediately, there will be various choices of color and size for buyers to pick, depending on the product. After that, users will be taken through the requisite steps of completing the transaction. For example, they have to enter their name, email, payment information, shipping address, and billing address.

Users just need to complete this above information for the first time they buy. Payment information is stored within Instagram to make their next transaction become more convenient.

You might also like: Three Emerging E-commerce Trends to Follow in 2019
How does Instagram Checkout affect the shopping experience
With the introduction of this new feature, Instagram users don't need to migrate to another page to buy their wanted products. Instagram hopes that through this seamless shopping experience, it will capture more impulsive buyers.

Users can pay with PayPal, Visa, Mastercard, American Express or Discover. Instagram also plans to partner with technology companies including BigCommerce, Shopify, ChannelAdvisor, and CommerceHub on checkout feature. Jimmy Duvall, BigCommerce chief product officer said:
"As consumers, we want a quick and easy shopping experience, and merchants –pushing to increase conversion and loyalty – want to do whatever they can to simplify this experience for their customers. Removing that additional barrier to conversion is just one way to improve checkout – but one that will make a significant difference for both merchants and consumers, and result in increased sales,"

In Instagram's Checkout announcement post, it stated that they now have 130 million Instagrammers tapping to reveal product tags in shopping posts each month. Instagram expected that with the new update they can convert this 130 million number into buyers as much as possible.

About customers' privacy, all customer data will be kept secret within Instagram. The company stated that user information will not be shared with brands using Instagram Checkout to sell their products. It only provides the brands with the needed information to complete the sales.

How does Instagram Checkout affect brands
The Checkout feature not only brings prominence to brands but also transforms your attention into money. According to recent Facebook's report on how Instagram boosts brands and drive sales, 87 percent of surveyed people take action after seeing product information on Instagram. And forty-six percent of those people actually made a purchase online or off.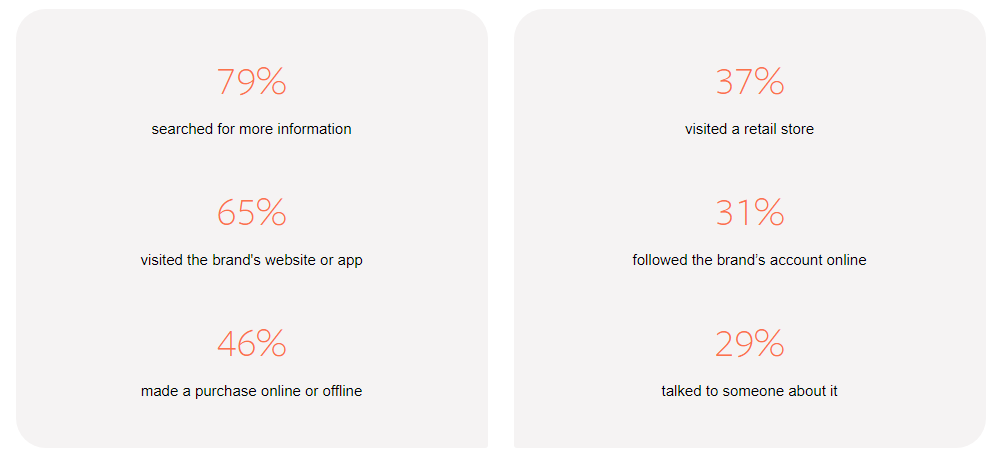 Instagram Checkout will be an effective tool for brands to boost sales and make that 46 percent figure rise higher.

Of course, retailers will give Instagram an unknown cut of the sales revenue. Besides the cost, there is one limitation of Instagram Checkout that you can not use it with Instagram ads. You can only use this feature on your posts on the newsfeed and your stories.
Being one of Facebook's family of apps, Instagram has been in part to push e-commerce opportunities. This is a natural evolution of Instagram, while other apps like WeChat and Line already offer more robust e-commerce opportunities. Now with the new function, Checkout, Instagram has trapped users' attention inside it without leaving Facebook's warm embrace.