Facebook's 10th F8, a conversation about technology and human connection, was held in San Jose, CA, on April 30 and May 01. This two-day event was intended for developers, creators, entrepreneurs and innovators from around the world. It was not only a networking opportunity but also the chance to get more knowledge through deep-dive sessions and product demos.

This year event was launched with the discussion about an ambitious transition to become a more private-focused social platform. In other words, according to CEO Mark Zuckerberg, it was "The future is private".

The company has just finished its opening keynote. During the keynote, Facebook introduced new features and updates to Facebook's family of apps, including Facebook, WhatsApp, Instagram, Messenger, and Oculus. There are so many announcements to handle, but you don't have to worry about that. Because in this article, we will break down the highlights of F8 for you.
Here are the five main announcements of Facebook's F8 2019 keynote.

Facebook's App Redesigned and Groups Focus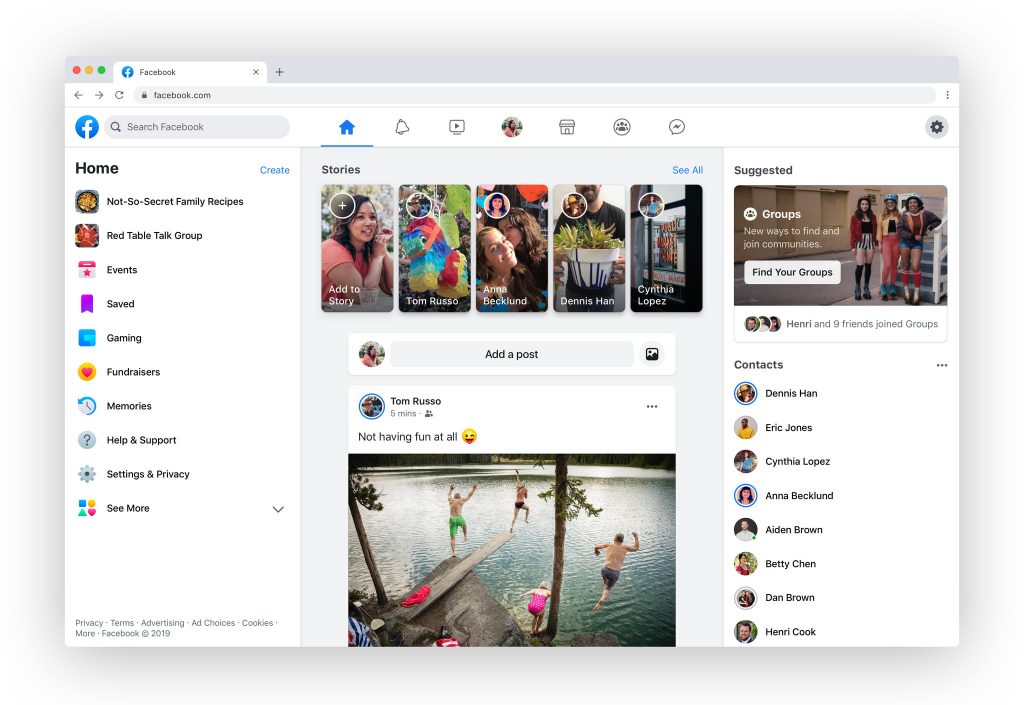 The first new update, called "FB5" by Zuckerberg, is the new Groups tab. It will show a personalized feed of activity from all the groups you are already a member of. In addition, Facebook recommends more similar groups that are related to your interest. Group content will also appear while you are browsing other parts of Facebook.

"This redesigning makes it easy for people to go from public spaces to more private ones, like Groups. There are over ten millions active groups on Facebook, and when people find the right one, it often becomes the most meaningful part of how they use Facebook. That's why we're introducing new tools that will make it easier for you to discover and engage with groups of people who share your interests."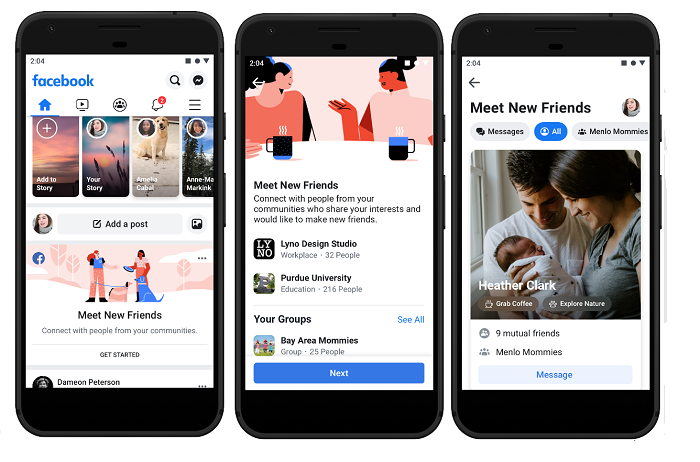 Facebook has made so much effort to show that it is not only a platform for manipulation and viral content but also beneficial in a community connection sense. Moreover, it added the Meet New Friends feature, which connects strangers who share the same community, for example, school, workplace or city. This feature will help people expand their social circles.
You might also like: Amazon Launches P2P Payments in India
New Updates for Instagram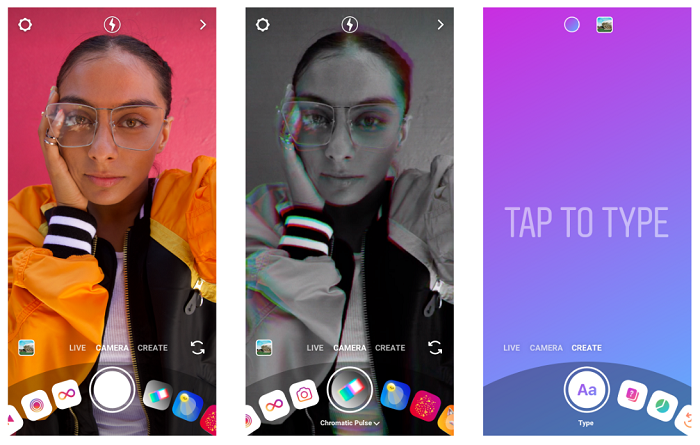 First off, Instagram is rolling out a new camera design, which is "Create Mode". With this new update, it will be easier for Instagram's users to share stories without photos and videos. In F8 2019, Instagram also introduced an option for users to raise money via donation stickers in Stories. Besides the new fundraising feature, Instagram's Check Out was added, which allows users to buy products inside the app.
In the meantime, Instagram is testing a hide-likes system. This will hide the number of likes on a person's feed. Instagram plans to try this feature in Canada. And if there is a positive result, it might be rolled out in other countries.
Lightspeed Messenger

Facebook called the new messenger project is "Lightspeed". Because Facebook Messenger now is redesigned to open within 2 seconds. The new version of Messenger is not only fast but also small. It will be 70MB lighter than the current one. Your phone just needs to use 30MB to install this new version.

As Mark Zuckerberg has said "The future is private", Facebook has made a lot of effort to become a private-focused social platform. With this purpose in mind, Facebook will make the Messenger end to end encrypted by default. This means that all users' messages and stories will be seen between only them and the sender with end to end encryption.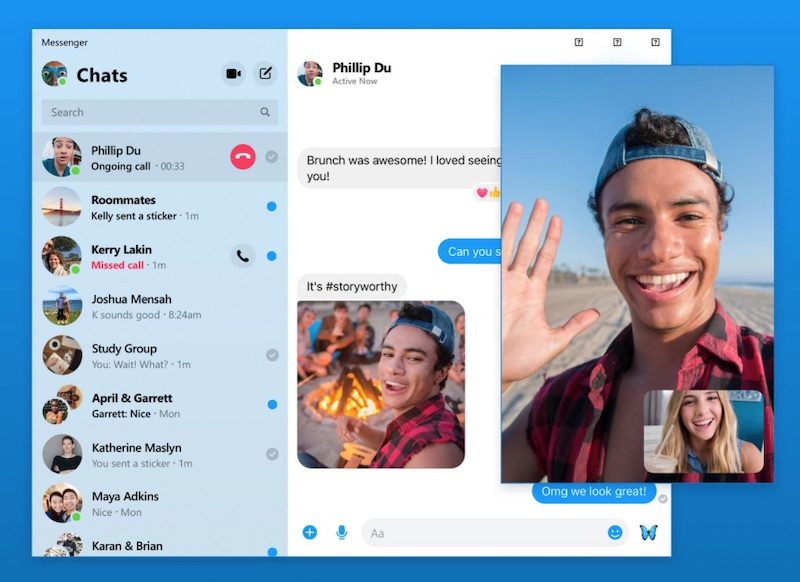 Another update of Messenger is Close Friend feature. With this new feature, you can discover the content of your family and your friends. Besides that, you can set status messages as well as sharing photos and videos with people you trust. The final update of Messenger is for MacOS and Windows'users. The good news is that they don't have to open Messenger on browser tab anymore, cause Facebook will kick off Messenger app for PC around the end of this year.
Oculus Quest and Oculus Rift S Are Available for Pre-Order
In F8 2019 Developers Conference keynote, Facebook had made an announcement about its Virtual and Augmented Reality (VR and AR). The Oculus Quest and the Oculus Rift S VR headsets are up for pre-order in the US. Both of them cost $399 and will ship from May 21, in 22 countries.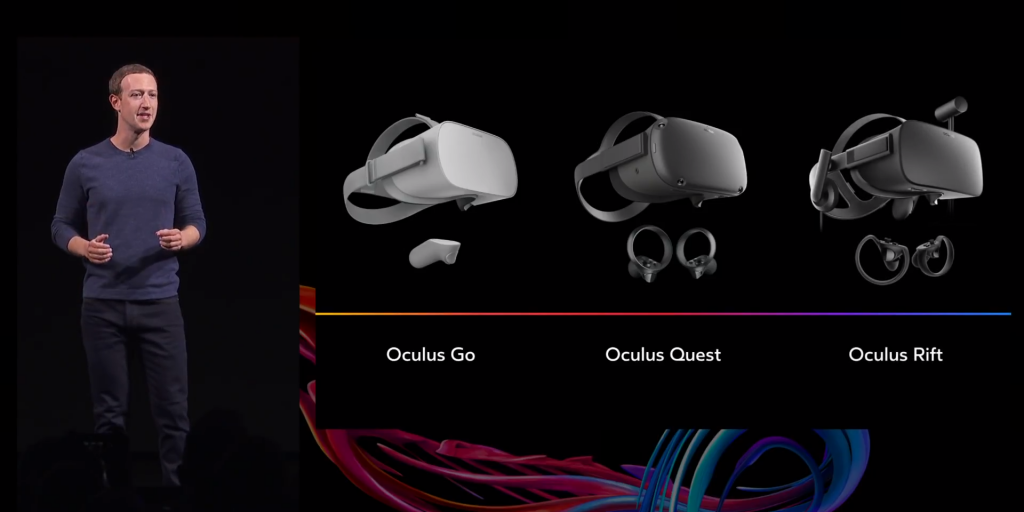 Both the new VR headsets make use of Oculus Insight, Facebook's computer vision technology. "By mapping the world around you and your position in it, Oculus Insight lets you navigate virtual and physical spaces-all in real time," says Facebook. The Rift S is the successor to the company's 2016 Oculus Rift VR headset with the more accurate inside-out tracking camera.

The Oculus Quest is being launched with support for about 50 titles, including Beat Saber, Moss, first-person indie shooter Superhot, and Tilt Brush. However, it has some limitations such as it doesn't employ external environment tracking via cameras.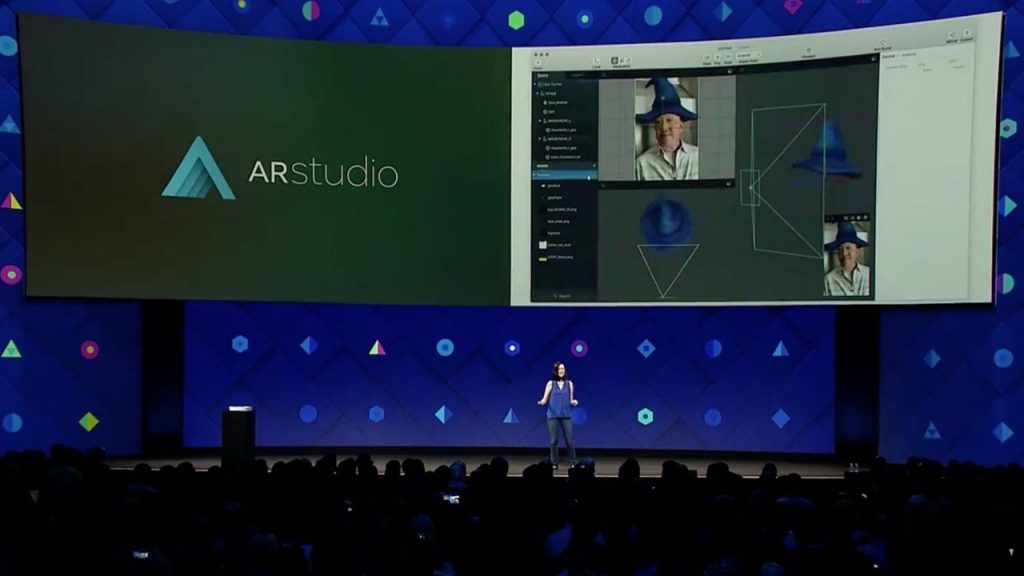 In the AR space, Facebook announced some new updates for the Spark AR Studio software. Firstly, the AR platform will finally be available on Windows and Mac. Secondly, a new feature, Blocks will enable developers to break down their projects in small resizable chunks. The last update is Spark AR Studio features a Patch Editor. It allows developers to add complex interactions in their AR effects.

Facebook New Dating Feature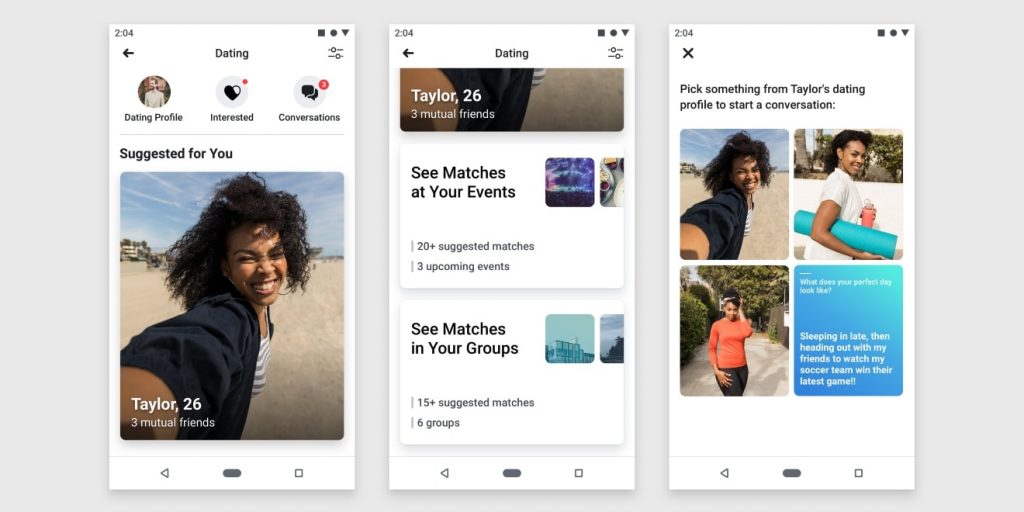 A new dating services, "Dating" allows Facebook users to create separate dating profiles from their main accounts. In other words, the two profiles do not interact with each other. Therefore, your Facebook friends won't be able to see your dating profile.

The special feature of Facebook Dating is "Secret Crush". With this feature, you can make a list of your Facebook friends you like, whether they have dating facebook or not. And of course, this is a secret list that only you can know it. The maximum number of friends you can choose in this list is nine. If they also add you as their secret crush, Facebook will send a notification that there is a match between two of you.

After all new updates which Facebook announced in its annual developer conference, Facebook is showing that it is a trustworthy platform. Facebook and its family of apps are making many efforts to connect people around the world as well as keeping users' information private.