Many trends have arisen along with the growth of e-commerce. E-commerce is thriving as businesses have successfully utilized changing technology and lived up to consumer expectations. To take your e-commerce presence to an upper level, you need to take advantage of some emerging trends.
How retailers adapt to the rising of e-commerce

As mobile purchases increased in popularity, e-commerce retailers began to expand the marketplace to shopping avenue. Mobile purchases accounted for the majority of e-commerce sales in 2016. eMarketer predicts that 72.9 percent of online purchases will be made on a mobile device by 2021.
Search methods are also quickly growing as technology becomes more sophisticated. According to ComScore, voice search queries will become dominant with 50 percent of all queries by 2020. Shoppers can see what they're asking to buy thanks to the integration between voice and image search on Google Home Hub and Amazon Echo Show.
E-commerce companies are also partnering with payment processors to make online purchases as realistic as possible. Buying becomes even easier as customers are offered payment options such as PayPal, Venmo and Amazon Pay at checkout.
Given that the fast-paced development of e-commerce, retailers are now facing more fierce competition. To stay ahead of the competition, you need to keep your business updated with these three following trends.
1. Selling on social media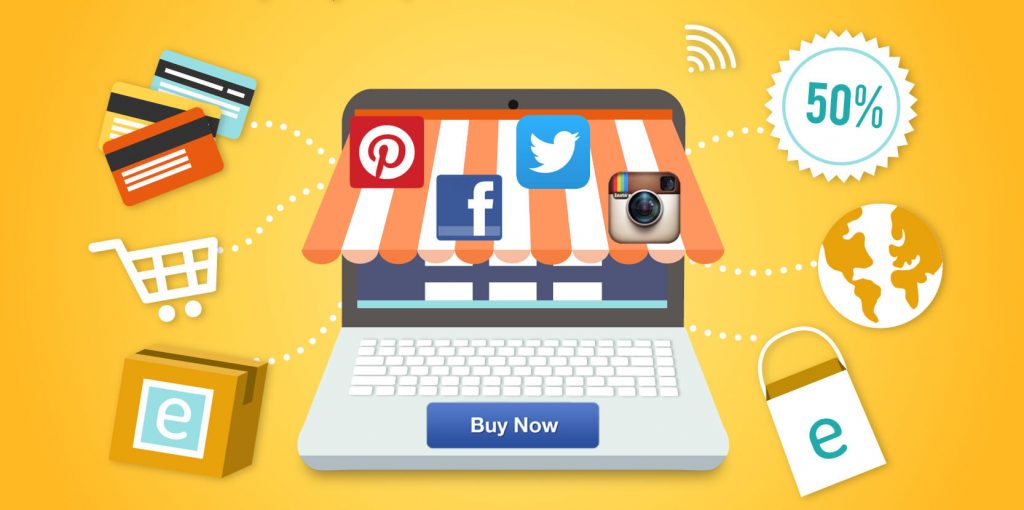 Selling on social media, or social selling is when businesses choose to upload and sell their products on a social platform. They then use that platform as a means to reach their audience and sell to them through social media versus a web page.
This trend is now growing faster and faster. 74% of consumers say they rely on social media for information to help them in future purchases. Besides, 43% of consumers are more likely to buy a product after learning about it on social media. Recent studies have found that business who practice social selling generally see a $5 return for every $1 invested. Given all these statistics, you're missing a huge opportunity if you're not selling on selling on social media. Most social media platforms now provide users with integrated buy buttons that transfer them to your website to complete a sale. Apps such as Facebook, Instagram, and Snapchat also offer shoppable stories.
Jordan offers an excellent example of retail brands utilizing event-related social commerce opportunity. For the 2018 NBA All-Star Game, all the sneakers of the special edition Air Jordan III Tinker shoe sold out in only 23 minutes. This was the partnership between Jordan and Snapchat that allowed users to buy the sneakers more easily. They offered the access codes to the exclusive sale of the shoe to users. And users could only receive a code if they were near the Staples Center in Los Angeles.
You might also interested in: Acquisition Brings Magento Commerce to Adobe Experience Cloud
2. AR/VR demonstrations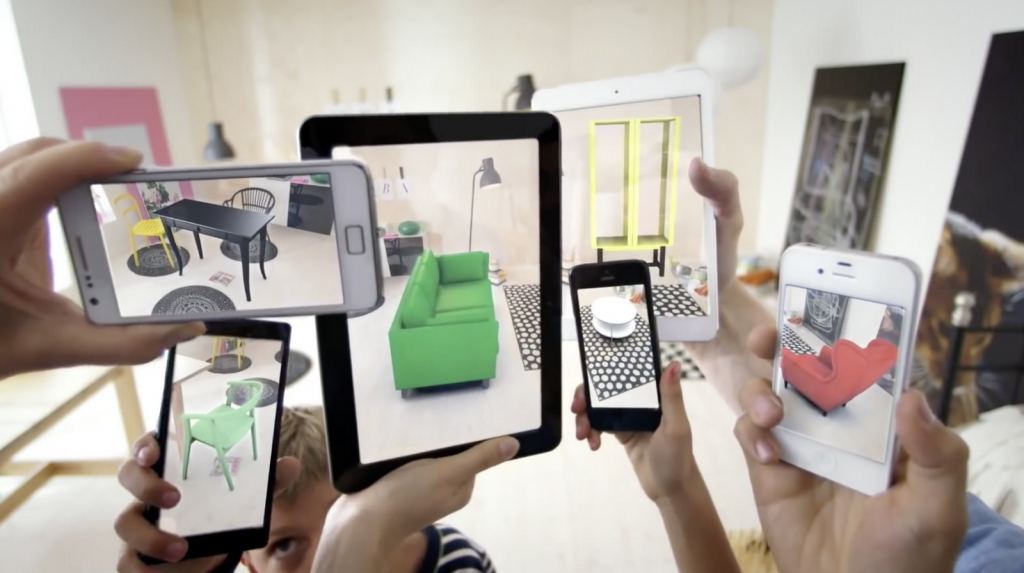 How do you sell a physical or software product that's so complex customers may not fully understand its usefulness? Augmented reality and virtual reality demonstrations are a satisfactory answer to this question. With AR/VR, customers can access a virtual walkthrough of a product. They are now becoming an important tool for many businesses.
Vertebrae's launch of its AR/VR e-commerce platform Axis aims at proving that the tech is much more than a novelty. IKEA's Place app provides shoppers with an AR-powered glance into what IKEA products would look like in their own homes.
"Augmented reality and virtual reality will be a total game changer for retail in the same way as the internet. Only this time, much faster," says Michael Valdsgaard, leader of digital transformation at Inter IKEA Systems.
AR/VR may be still new to a lot of businesses these days. However, retailers that successfully bring AR/VR into the shopping experience certainly gain a significant advantage over their competitors.
3. Mastering Amazon platform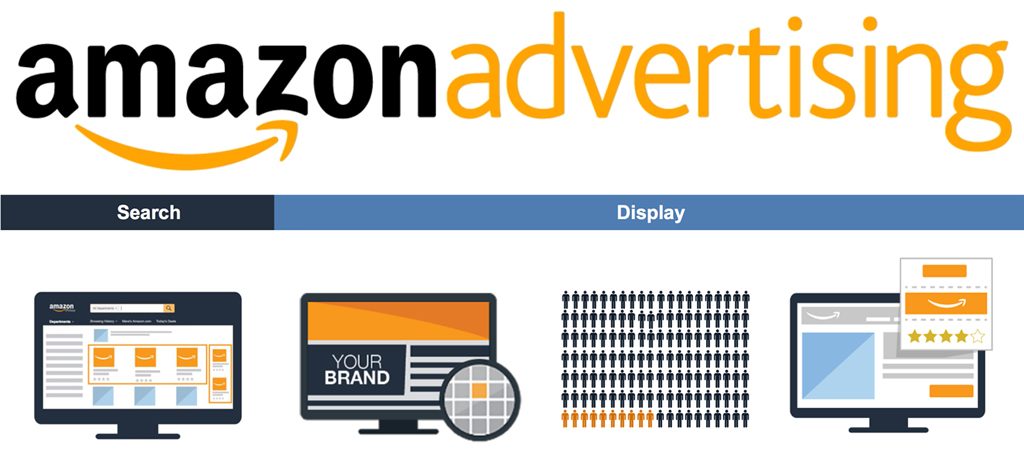 Amazon has established a pre-eminent place in the e-commerce ecosystem. According to Salmon's "Future Shopper Report", 68 percent of American shoppers head straight to the site when browsing for products. Furthermore, even when customers plan to buy from another site or store, 80 percent of them read reviews and check prices on Amazon.
"The future of Amazon is advertising, and if a brand wants to make money now and into the future, it needs to be able to navigate Amazon's advertising platforms," says Trevor George, founder, and CEO of Amazon marketing agency Blue Wheel Media. What he means is that the only way for sellers to win on the platform is through ads.
Investing in auto-bidding tools such as Prestozon or Ignite, isolating the right search terms, and incorporating negative keywords are inspired by what George says. Doing all these things, your appliance company isn't spending money to appear in searches for Easy-Bake Ovens.


Have Shopify stores? check out the best Shopify Apps to increase sale