The Internet and the retail industry have an intrinsic connection. The Internet plays a key part in improving our shopping experience and shaping our purchasing decisions. As the Internet is developed with preeminent features, the retail industry is thriving. How will the future of the Internet influence retail? You will have the answer in this article.
The future of the Internet
The future is expected to see significant advancement of the Internet in terms of these following characteristics:
Data transmission speeds
One thing that seems certain is that data transmission speeds will increase on a global basis. We have already seen Internet speeds make enormous leaps regarding efficiency and performance. Did you know that you could conduct a manned mission to the moon in the time it would have taken to download a full season of Game of Thrones using a dial-up connection? The moon landing took approximately 173 hours and 56 minutes while downloading an HD season would take 244 hours and 40 minutes.
As time passes, the costs of producing ultra-high-speed networks will decrease. Eventually, the average consumer will be able to download a high-definition movie in a second or play cloud-based video games without a hint of lag.

Availability
Bradley Shaw of SEO Expert Brad Inc. predicts that an "always on" connection will emerge. He explains: "Internet connectivity will be permanent and seamless. We have been "connecting" to the Internet in numerous ways, from the age-old dialing up a process to the seconds-on completion of entering a Wi-Fi password. I expect this will change as we move into the next phase of Internet usage."
Furqan Tafseer, Digital Marketing Strategist, also made a prediction: "Internet connections are going to be automatic and permanent. It will become a completely free facility for all the common people around the globe."
As a whole, the future of the Internet with faster speeds and greater availability will change the future of retail.

The Internet of Things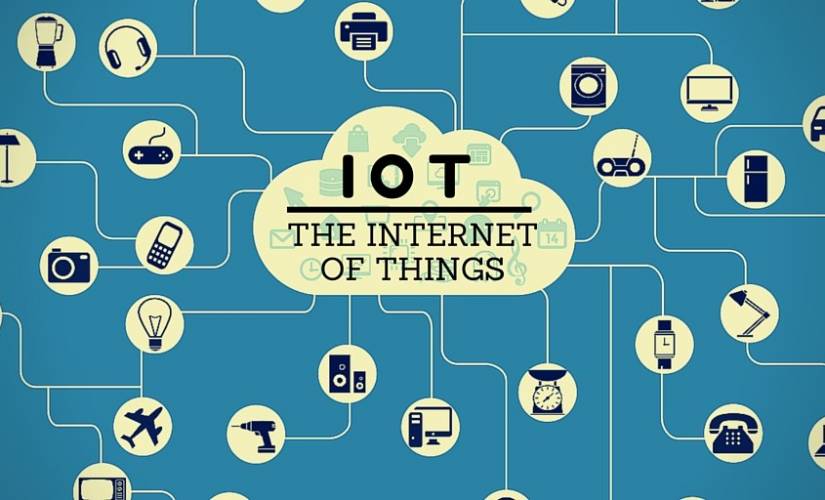 The Internet of Things (IoT) is the interconnection via the Internet of computing devices embedded in everyday objects. It enables users to send and receive data. For example, your fridge reminds you when you're out of milk, and then orders it for you.
The IoT is predicted to feature more heavily in a retail location with geolocation and communications as the main ways to utilize this technology. 80% of retailers worldwide agree that the Internet of Things will drastically change the way companies do business in the next three years.
"Beacon" technology has emerged following the developments of IoT in recent years. It allows businesses to send notifications via smartphone about promotions or products based on the location of the user. According to the beacon platform Swirl study, 73% of shoppers who received one of these messages, said that they would make a purchase during a store visit. And 61% said it would increase their store visit frequency.

You might also interested in: Shopify announced its financial results for the first quarter of 2019 (Part 1)
Smartphones and Geolocation
Dinesh Ganesarajah, Chief Executive of corporate R&D lab, Prescouter, explained how smartphones and geolocation technology support each other: "The computer we all carry around in our pocket, better known as a mobile device, is essentially always connected to the surrounding infrastructure of GPS and indoor Beacons along with social media apps like Facebook, Twitter, etc., that have an acute understanding of our preferences and dislikes. All of this combined, allows marketers to continuously track and message users at key moments to influence change."
Retail destinations
Dan McKone, managing director and partner at L.E.K. Consulting, explains further possibilities of using geolocation tracking in retail destinations: "One particularly promising, an untapped opportunity is pairing a customer's location with "in-the-moment" feedback to generate more granular performance and satisfaction information that retailers can use in a variety of ways."
"For example, a retailer might ask for customer feedback on interactions with sales associates and then use the results to rate employee performance. Employees would then be able to see how specific activities impact their scores, providing a highly visible incentive to improve. Armed with consumer feedback, the retailer can also create a 'heat map' of its entire enterprise that would help pinpoint problems or opportunity areas at multiple points throughout the customer journey."

Day-to-day tasks
Chris Wiegand, CEO, and Co-Founder of Jibestream predicts that geolocation technology will also be applied in day-to-day tasks, such as parking at shopping destinations: "We are seeing venues like malls and hospitals investing enterprise-wide on Indoor Positioning technology that senses a person or object's exact location in real-time on a map. This, coupled with the trend of most technologies moving to a cloud-based infrastructure, built on RESTful architecture design, is paving the way for application developers to build new user experiences that leverage location and real-time data."
"The result is an explosion of new apps that are disrupting conventional ways of doing things that have not been possible until now. One example is the ability to show shoppers at a mall what the parking availability will be based on algorithms that take into account historical data, real-time traffic data, and satellite imagery, combined with finding the spots closest to where the shopper wants to go first in the mall."
Location-based services
Location-based services will feature heavily as Internet speeds become faster. Al Allaway, CEO of strategic brand and digital consultancy, CAB Studios supported the claims: "The future of digital and home advertising will be hyper-relevant and geofocussed – in the first instance more assistive, in the second it will become part of the world we see personally. Knowing what a customer needs, and when, is where it will go."
IoT and Geolocation are some examples of how the Internet will influence retailers in the future. There are more achievements following the evolution of the Internet that significantly impacts the retail industry. They will appear in the next article so don't miss it.