As discussed in part 1, the Internet is predicted to have a noticeable impact on retailers. The previous examples are IoT, smartphones, and geolocation. You will find out more about this topic with aspects that the Internet will change the retail industry. Let's dive right in.
Artificial intelligence and intelligent shopping
Artificial intelligence (AI)
AI has the potential to completely transform the traditional retail experience and take it to the next level with personalization, automation and increased efficiency. Many retailers and tech brands are making great leaps in machine learning technology. It is likely to become commonplace with the support of the Internet in the coming years.
"Retailers will need to program brick-and-mortar experiences with the same targeting and personalization they offer online. Think about walking past Nordstrom and receiving a notification for an offer on a new pair of sneakers. Your current pair is worn down from running almost 500 miles. It is all logged by a chip in the sole that sends data to your fitness app. You swipe the notification to select the styles you want to try on. And an in-store map guides you to an associate waiting with your shoes.", extracted from Amit Sharma's article, How Predictive AI Will Change Shopping.
Intelligent shopping
Michael Lewis, the founder CEO of retail technology brand RoomSignal, explains how retail stores will adapt to new technologies: "Stores will be intelligent, able to predict shopping patterns, and control advertising and supply chains simply due to data science and interconnectivity. In fact, while everyone beats the drum of retail's demise, I see a different future. For at least two generations more, teens will be able to go to the malls because self-driving cars can take them there. This means more foot traffic for retailers that are operating more efficiently and squeezing more revenue out of their margins."
Have you taken a look at: How Will The Internet Affect The Retail Industry? (Part 1)
E-commerce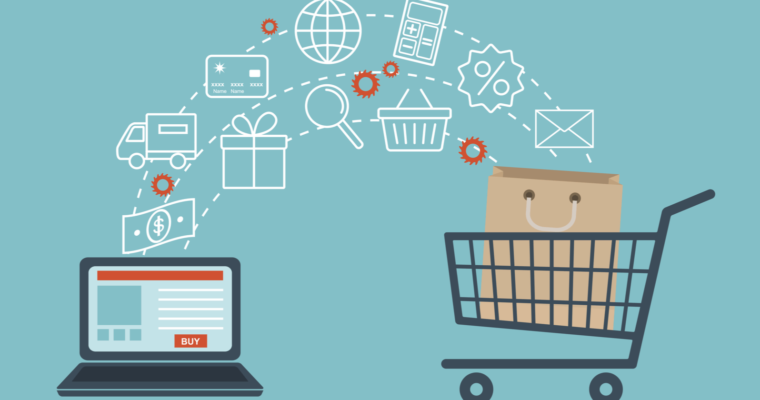 With the growth of innovative ways to shopping online given the development of the Internet, e-commerce is another sector that will be significantly affected.

Superfast shopping
Al Allaway, CEO of strategic brand and digital consultancy agency CAB Studios, explored some exciting ways that e-commerce could change with the inception of the superfast Internet:
"Innovation is lacking a little in this area – all e-commerce looks the same on the whole nowadays. VR offers the opportunity to take that to next level. In your house you could try on those trainers and actually look at yourself in them. You can even download and print a 3D mould to ensure the comfort and shape is to your liking. All this before you press the button, and have it all delivered to your house within the hour."

Quicker conversions
Virtual reality and 3D printing are not sole innovations that e-commerce will see. Faster, more easily accessible Internet connections are likely to improve conversion rates. Bradley Shaw, Digital Marketing and Online Consulting Expert, explains: "Speed is a key factor for successful e-commerce. Using Amazon as an example, 100 milliseconds of latency results in a 1% reduction in sales. Online consumers are not patient. They leave a site that takes too long to load, resulting in a decrease in the conversion rate and revenue. For each second improved in website loading, the conversion rate improves by over 2%."
Web design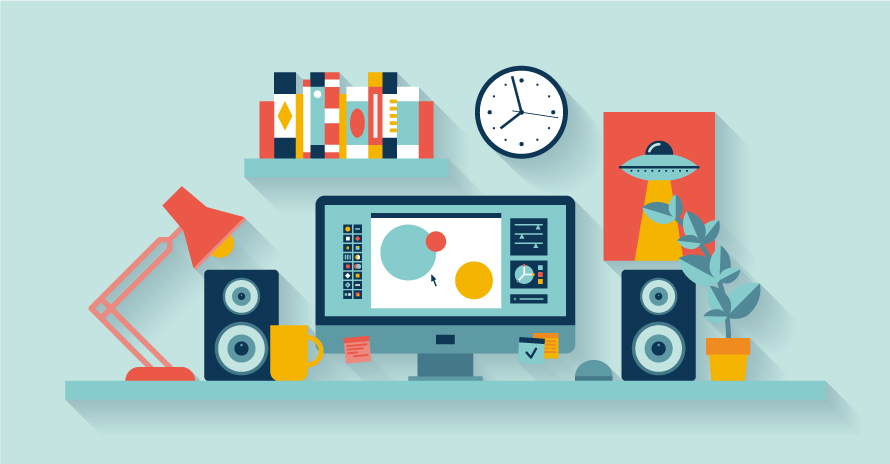 Tom Jeffries of Bizdaq, explained why the superfast Internet will influence e-commerce web design greatly: "As more people gain access to high-performance internet, we'll surely see web designers start to incorporate more imagery and videos into sites. Unburdened by not wanting to put off people on slower connections, designers will add more videos everywhere. This isn't just to fill a space or to make the most of the internet; case studies have shown that video is far superior to text for conversions, with online shoppers almost twice as likely to buy a product if they've watched a demo video beforehand. Being able to increase conversion rates with no noticeable impact on loading speeds will result in an influx of videos appearing everywhere."
Tom also supported Al Allaway's predictions about the onset of virtual reality in e-commerce: "We might even see web designers incorporating more interactive elements to websites in an attempt to look more interesting and get the upper hand on competitors. VR or AR might become more widely used, particularly by clothing companies to show what a customer would look like in clothes before they buy them."
Final thoughts
Understanding how the future of the retail industry is linked with the future of the Internet will help retailers build suitable strategies to grow their businesses. For example, online retailers should prepare to invest more in web designs as consumers' Internet connections improve. Besides, retailers should use AI and geolocation technology to learn about customers' likes, dislikes, and geographical location. This will help them serve personalized promotions to their customers. There are much more things to learn and use in this digital age. Thus, don't miss any opportunities to get your businesses to any level that you want.



Have Shopify stores? check out the best Shopify Apps to increase sale