mCommerce is not a strange term for online retailers these days. It even has become an essential part for businesses to grow quickly and stay ahead in the market. What is mCommerce and how can your business adapt to this new trend? This article will provide you with some basic information that you may find helpful to learn.
An overview of mCommerce
M-commerce (mobile commerce) is the use of wireless handheld devices like smartphones and tablets to conduct commercial transactions online. With mCommerce, users can get access to online shopping platforms without having to use a desktop computer or a laptop. There are various types of mCommerce ranging from mobile shopping, mobile banking to mobile payments. Amazon mobile app, Apple Pay, Android Pay, and Samsung Pay are some notable names of the mCommerce industry.
Over time, mCommerce has become an inevitable digital trend that retailers cannot ignore. Over 25% of the world's population are now using their mobile devices to make purchases. Additionally, content delivery on wireless devices has become faster and more secure. By 2018, online shopping via smartphones has doubled while business conducted through desktops and laptops has decreased by 15%. M-commerce sales are expected to account for 54% of total e-commerce sales by 2021. The use of mCommerce has increased inexorably, but it's certainly not replacing e-commerce.
The benefits of mCommerce
M-commerce assists firms in providing customers a quick, easy and accessible way of shopping. Moreover, it creates more personalized, convenient and exciting digital shopping experiences for consumers. This brings more competitive advantages to firms if they want to take the lead in the fierce competition. Several businesses have implemented mCommerce into their online strategy. More online retailers see more than 50% of transactions coming from mobile devices. It is also a must-consider part for the future strategy of businesses intending to drive sales and ROI (return on investment).
With the rise of digital innovation, consumers are now exposed to more choice, channel, purchasing control and marketing influence. Therefore, they have more alternatives to choose and can make the most suitable buying decision for themselves. Furthermore, mCommerce offers users a better overall experience. As long as they have a mobile device, they can shop whenever they want and wherever they are.

You might also interested in: Alibaba and Office Depot are launching a co-branded online store
How to adapt to mCommerce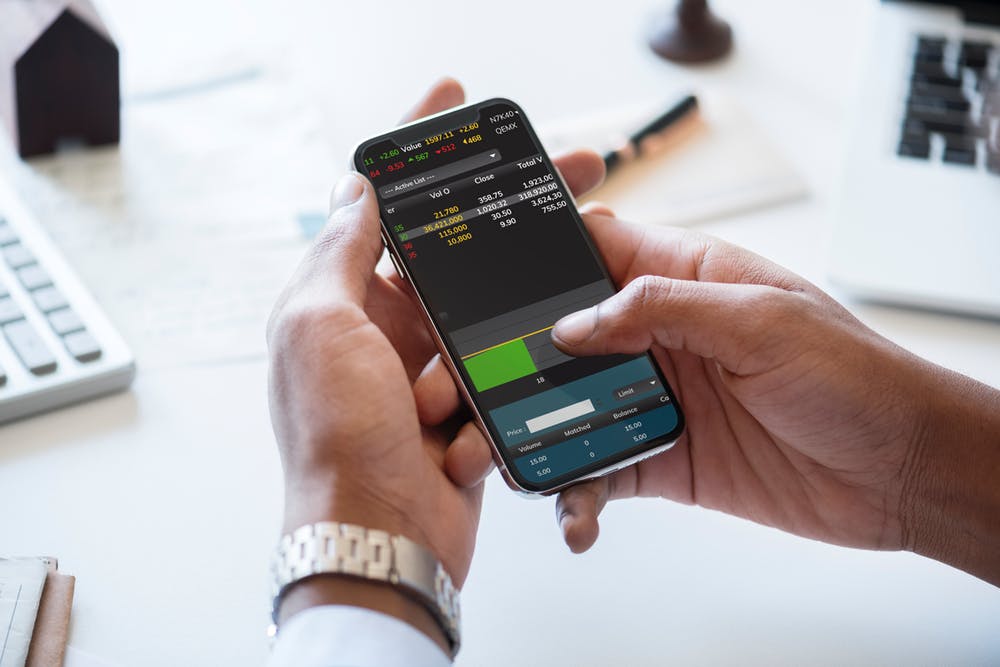 M-commerce is now widely used by both big brands and startups. To stay ahead in the market, businesses must ensure that their content meets the expectations of both sellers and buyers. To be specific, it should be easily adaptable to various platforms and quickly accessed. mCommerce is an efficient tool for enterprises in this case. Businesses need to take several factors into account if they want to take full advantage of mCommerce. They are user-friendly interfaces, multiple payment systems, and customized content, to name just a few.
In addition, when integrating mCommerce into businesses, retailers should take the loading speed of their app or website seriously. According to Shopify, 67% of mobile users said they were more likely to buy a product or service from a mobile-friendly site. Global retail websites between Black Friday 2017 and January 3rd, 2018 were ready to use in just 2.5 seconds. This even went beyond the expectation of smartphone users when 64% of them expect pages to load in less than 4 seconds.
How to make the best content
eMarketer predicted that mCommerce in the UK will increase to over £42 in 2018, representing 45% of total e-commerce sales compared to 43% in 2017. This leads to more and more retailers entering the mCommerce industry. To ensure your business's long-term existence in the market, you need to consider implementing mCommerce into your content.
There are several factors you should take into account to build the best content given the digital revolution in the new era.
The first and foremost factor to consider is the logo. Having an eye-catching logo is totally a huge advantage for businesses. This means customers will be more attracted by your brand than others. Besides, they are likely to think of your product or service immediately when they remember the logo. Remember to offer something different and try to express your unique selling points through the logo. Then you can become outstanding in the mass market.
Secondly, take photography seriously when setting up your online shopping page. Photography plays an integral part in influencing buying decisions, thoughts, and opinions. By looking at the photos, customers know what products your shop sell and visually decide which one they want most. Therefore, you should post photos with the best and high-tech image quality on your app or website.
Thirdly, be careful with the descriptions for your product or service. Some customers may be lazy to read a long description. Others may find descriptions confusing when they contain too much information or lack of essential points. Thus, it is a wise decision to highlight the key features and selling points in the descriptions. By that way, customers can easily follow and have a good impression on your online store.
Last but not least, try to maintain the flexibility of your content to all different platforms and mobile devices. You should always keep content updated with as many of them as possible, not just Apple and Android devices. Then you will have more chance to introduce your products or services to more people, sell more and gain more.