A couple of months ago, we have witnessed the breakup between two well-known e-commerce platform, MailChimp and Shopify. After that, there were many rumors around this separation. One of these rumors turned out to be true about MailChimp buying a Vancouver-based company, LemonStand.
Before we dive deep into MailChimp's latest acquisition, let's take a general look at MailChimp and LemonStand.
About MailChimp

Started as a side project in 2001, MailChimp is an always-on marketing platform for small businesses. At first, it just was an email marketing tool, its customers repeatedly asked to spread the Mailchimp spirit to other channels. Mailchimp's brand promise is to help small businesses "look pro and grow," no matter the channel.

Now, MailChimp is no longer an email marketing tool, it is a marketing platform. It makes innovative, beautiful products that empower those businesses to find more customers. Today, Mailchimp serves millions of customers around the world, is still 100% founder-owned, and is highly profitable. It's headquartered in Atlanta with additional offices in Brooklyn and Oakland.

About LemonStand

Founded in 2010, LemonStand was a Canadian eCommerce platform. LemonStand was originally launched as a software-only package but now offers an all-inclusive eCommerce hosting service.

In short, LemonStand is not on the same level as other well-known platforms such as Shopify, Magento or WooCommerce. But it has a unique feature that you can modify LemonStand software, which makes it different from other competitors. However, editing LemonStand isn't easy and requires some coding knowledge. Unless you have a web developer on your team, this probably isn't the platform for you. This may be the reason why over nine years active but LemonStand just served only around 2000 customers.
Sadly, on June 15th, 2019, LemonStand announced that it would discontinue its service without giving much of an explanation.
MailChimp broke up with Shopify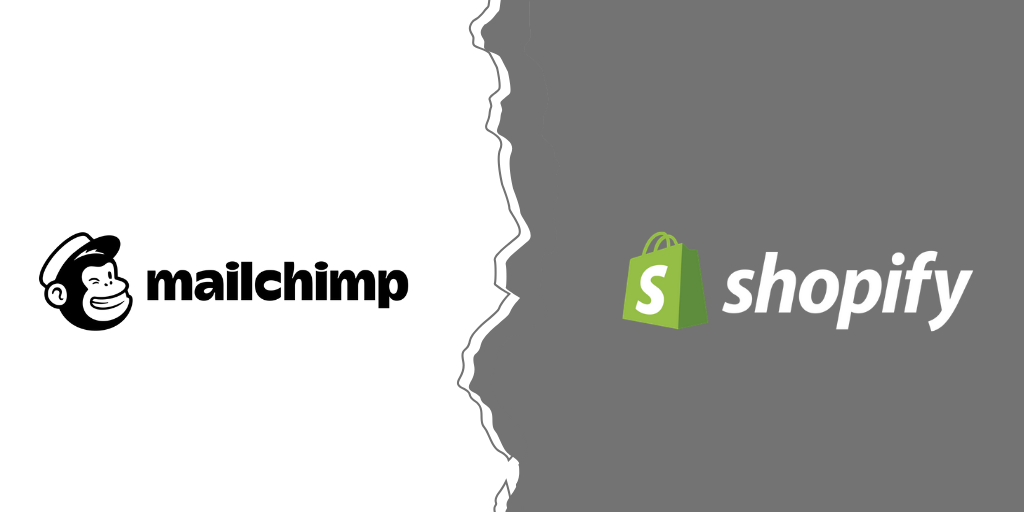 The main cause behind the breakup is said because the two companies had been in conflict about customer data and sharing of information.

On the Shopify side, this company said that it's crucial for its customers to have a precise and thorough insight into their businesses and customers. However, Mailchimp's locking in their data prevented Shopify's merchants from doing so. On the other side, MailChimp said it refused to provide Shopify with all the customer data it asked due to Shopify's unfair and impractical terms.

There may be something else behind this breakup. However, no matter what were the reasons, the customers of MailChimp and Shopify have had trouble because of this breakup. And if you still are looking for alternative solutions, you can refer to this article.
MailChimp acquired LemonStand


The acquisition of LemonStand is unrelated to the breakup with Shopify

TechCrunch has contacted Ross Paul, LemonStand's VP of growth and an investor in the startup. In his LinkedIn profile, he mentions Mailchimp as his employer. And he suggested TechCrunch contact MailChimp.

When the team at TechCrunch contacted MailChimp, the company confirmed the acquisition. It said that the acquisition took place at the end of February. However, according to TechCrunch, the company didn't provide any financial terms for this deal.

Disclaiming the rumor that because of the divorce with Shopify, MailChimp acquired LemonStand, the company said:

"Our decision to discontinue our partnership with Shopify last week is unrelated to LemonStand. Shopify knew we were working on e-commerce features long before we hired the LemonStand team. In fact, we launched Shoppable Landing Pages last fall in partnership with Square, and Shopify chose not to partner with us on the launch."


MailChimp want to get more space in the e-commerce industry
When TechCrunch interviewed MailChimp about the acquisition of LemonStand, the company said:
"MailChimp helps small businesses grow, and our e-commerce customers have been asking us to add more functionality to our platform to help them market more effectively. The LemonStand team is helping us build out our e-commerce light functionality."

Through the acquisition of LemonStand, one thing is clear that MailChimp is trying to grow the role of its e-commerce business. TechCrunch reported that email marketing company has slowly been building a revenue stream in the e-commerce space by integrating a number of features into its platform that will help its customers, for example, sell items as part of the marketing process.

"We're not trying to become an e-commerce platform or compete directly with companies like Shopify," the company said in a statement, "and we think that adding e-commerce features in MailChimp will help our e-commerce partners. Companies will be able to start their businesses with Mailchimp and have a seamless experience, and eventually use Mailchimp along with one of our e-commerce partners."


Have Shopify stores? check out the best Shopify Apps to increase sale