On Tuesday, June 25, Linkedln has outlined some of the specific changes in its algorithm. In internal research in 2018, LinkedIn found that most of the content is generated by only one percent of its users. Therefore, they decided to change its algorithm to boost activity among users.

The Motivation of The Changes

The main reason for the changes is because Linkedln found that its engagement metrics were mainly weighted towards the top users on the platform. However, these top users just only account for 1 percent of users. For the most part, 99 percent, who have fewer followers get, the old metrics were disproportionate.

As the company explained in last October:

"More and more people are using the feed and giving feedback to their network's posts: our members generate tens of millions of viral actions (likes, comments, and reshares), and the number is increasing more than 50% YoY. However, we found that these increases weren't equally distributed. In fact, at the beginning of 2018, we were in danger of creating an economy where all the gains in viral actions accrued to the top 1% power users, while the majority of creators who don't receive much feedback were receiving less than ever."

For this reason, Linkedln decided to re-work its algorithm in order to encourage discussion among a broader set of people.

Specific Changes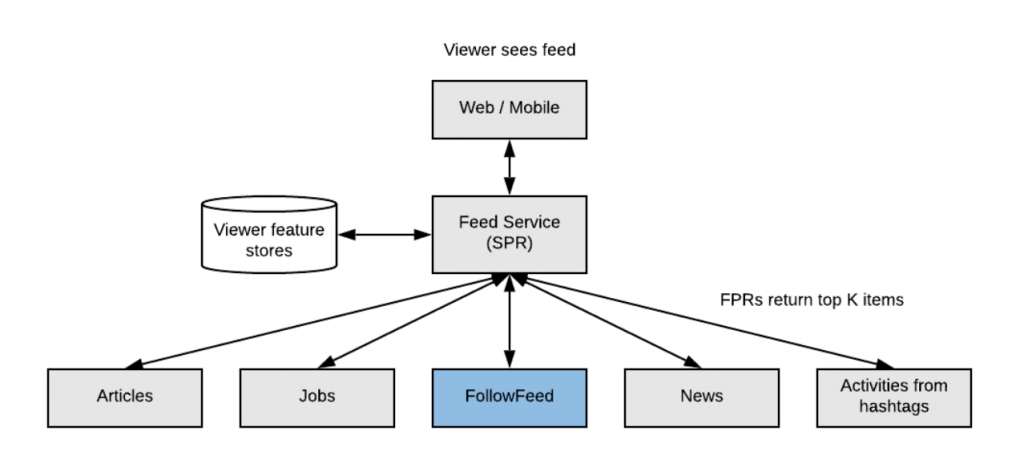 With the purpose to remove the unequal distribution, LinkedIn introduced "contribution" as an additional candidate's selection model. In this model, users can increase content engagement on their site and create their own audience. But the special thing in this model is that the content creators are rewarded. So why the LinkedIn team came up with this feature? Because they think by appreciating the content creators, they will get more connected in discussions of LinkedIn. Then, Linkedln would become a better place to carry out professional discussions where everyone would take part in, not only one percent top users.

LinkedIn prioritizes and ranks posts based on the following signals:

Individuals a member has interacted with directly;
The member's profile;
The member's colleagues; and
Who would benefit from hearing from the member? It terms this "creator side optimization."
You might also interested in Ecommerce Personalization: The Ecommerce Trends that You Must Know
In this model, the feed is also rated and ranked to predict "community-building aspect of each feed update". As the company explained in one of its blogs, this system is not only working to magnify the most engaging posts from the most prominent creators, but it's also looking to build its on-platform sub-communities and groups.

"The goal of feed ranking at LinkedIn is to help members discover the most relevant conversations that will aid them in becoming more productive and successful. Relevance is determined by our objective function which optimizes for three main components: The value to the member, the value to the member's network (downstream effects), and value to the creator of the post."

You can read more specific detail about LinkedIn's algorithm updates on the LinkedIn Engineering Blog.

How to Leverage LinkedIn

To optimize posts for LinkedIn's new algorithm, LinkedIn's Pete Davies has also posted a list of tips:

Post things that encourage a response – For example, if you're posting a link, express an opinion with it.
Think about using the best type of post for the topic – Despite the rumors, the algorithm doesn't favor any particular format. We have video, images, multi-images, text and long-form articles. More are on the way.
Use @mentions to pull other people you know into a conversation – When you think you know someone who'll have something valuable to add to the discussion, @mention them. Be thoughtful: only mention people that you think are likely to respond, max five is a good rule of thumb.
Engage in the conversation – Respond to commenters and encourage back and forth.
In addition, Davies suggests that users focus more on a specific aspect or subject. Plus, they should also add hashtags to their post. However, it is recommended that you should not put more than threes hashtags. For example, you can use "#performance management," rather than the broader term "#management," Davies said. By going niches, you can improve your LinkedIn performance, and maximize the response to your updates and posts.

Have Shopify stores? check out the best Shopify Apps to increase sale