In the competitive ecommerce industry, if you want to survive and succeed, you always have to optimize both your product offering and customer experience. To do that, you must offer them a personalized shopping experience.

Why You Need to Personalize Experiences

As Rob Maille, head of strategy and customer experience at CommerceCX has said. "Every business should make their customers feel like they are the most important customer in the world,". So how to make your customers feel like that? The answer is you need to know and anticipate their wants and needs to deliver the most frictionless shopping experience possible. Once customers feel like they are treated well, they tend to purchase more goods.

Customers are willing to pay a premium for more personalized experiences.

Kris Goldhair, strategic account director at KBMax said: "Research from Deloitte found that one in four consumers are willing to pay more for a personalized product, and that reflects what we're seeing in the market,".

There is an obvious fact that customers expect relevant offers – products they care about. Plus, presenting prospects with too many options may lose sales. According to Accenture, nearly 40% of shoppers have left a store to buy from another site because of too many options make them feel overwhelmed. Even if they don't leave, almost 75% of your potential customers will be frustrated items that are not specific to them. For this reason, you should help shoppers find the right products. The solution to this problem is eCommerce Personalization.

Data Collection

Data collection is the foundation of personalization. Here are critical data collection points that power ecommerce personalization:

Traffic.
On-site interactions (category and product page visits).
Email.
Personal Data.
Paid Media Pixels (both social and search).
Purchases.
Search.
Pricing.
Traffic

Data Segments: Traffic Segments: Geo, Returning vs First Time Visits, Referral Traffic, Device
Personalized factors: Currency, Content, Product Display On Category pages, Onsite Popups
Tools to help: Exit Intel, Nosto, BigCommerce has an inbuilt currency converter
Best for: Small, mid-tier and enterprise
Personal Data

Data Segments: Name, Gender, Location
Personalized factors: Onsite Popups, Onsite product recommendations, Email product recommendations, Paid media recommendations, Welcome messages
Tools to help: BigCommerce, Nosto, Exit Intel, Justuno, Omniconvert
Best for: Small, mid-tier and enterprise
Email

Data Segments: Newsletter Subscribers, Cart Abandonments, New Customers, Repeat Purchasers, High-Value Customers, Non Purchasers
Personalized factors: Newsletters, Marketing automation, Product recommendations, Sales Offers, Special Events, Surveys
Tools to help: Klaviyo. dotmailer
Best for: Small, mid-tier and enterprise
Paid Media

Data Segments: Funnel Data: All Visits, Product Page Views, Category Page Views, Add to Carts, Checkout Sessions Purchases
Personalized factors: Retargeted Advertising on Facebook, Google, Content Discovery Platform
Tools to help: Perfect Pixel, Criteo, Perfect Audience, Adroll, Taboola Outbrain
Best for: Small, mid-tier and enterprise
You might also interested in eCommerce Awards 2019
Onsite Product Recommendations

Data Segments: Product
Personalized factors: Product displays on category pages, Upsells and cross-sells on Product pages, Cart and Checkout
Tools to help: Rich Relevance Nosto, Segmentify
Best for: Small, mid-tier and enterprise
Onsite Search

Data Segments: Search queries
Personalized factors: Search results, Product recommendations
Tools to help: Algolia, SearchSpring
Best for: Mid-tier and Enterprise
Push Notifications

Data Segments: Traffic: Geo, Name, Onsite Behavior
Personalized factors: Announcements
Tools to help: PushCrew
Best for: Mid-tier and Enterprise
Pricing

Data Segments: Customer Location, Customer Type i.e. returning vs first-time customers, Product price
Personalized factors: Dynamic Pricing
Tools to help: Omnia, Prisync, Wiser
Best for: Mid-tier and Enterprise
Post Purchase

Data Segments: High-Value customers
Personalized factors: Packaging, Product recommendations
Tools to help: Thank-You Cards and Personal Notes,
Best for: All businesses
All-In-One personalization Platforms

Data Segments: Customer Data, Purchase History, Onsite Activity, Marketing Automation
Personalized factors: Single Customer View
Tools to help: Ometria, Monetate Barilliance
Best for: Enterprise
Checkout Page

Data Segments: Customer Data, Geo Data
Personalized factors: Location information i.e. default to the country of shoppers' IP address, One-click checkout
Tools to help: BigCommerce
Best for: Small, mid-tier and enterprise
Artificial Intelligence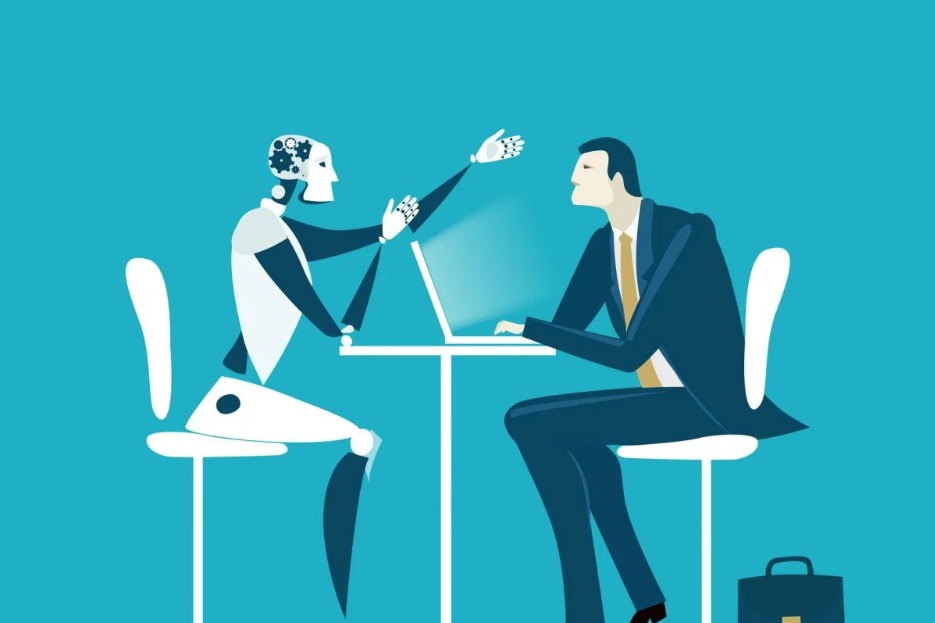 With nowadays technology innovation, artificial intelligence (AI) is gradually replacing people in manual tasks as well as complex computational tasks.AI help e-commerce businesses provide better online customers' experience by customizing the shopping experience. It can be seen as a bridge connecting customers and e-commerce retailers.

"The deployment of AI-powered conversational marketing tools is a key first step," noted Zoovu's Assous. "Conversational marketing tools are able to guide consumers through the buyer journey to ensure that consumers are able to identify their ideal products and make the appropriate purchase accordingly. Recent data shows that 81 percent of consumers said using a digital sales assistant would increase their purchase decision-confidence."

After collecting customer data, AI will be an invaluable tool. By using AI effectively, you can deliver a unique experience to each customer, which improves the chances of driving conversions.

"It all starts with creating a streamlined personalization and buying experience with a solid CPQ (configure, price, quote) solution," said KBMax's Goldhair.

Although customizing customer experiences and products is expensive, it is worth the investment. However, you should know that delivering a truly customized shopping experience is a long process.

"What's most important to remember is that digital transformation doesn't need to happen overnight," said Goldhair. "Companies should slowly chip away in order to prevent overspending on unnecessary technology. By taking everything one step at a time, manufacturers can take advantage of revolutionary tech while slowly changing their processes and avoid feeling overwhelmed."
The Future of Personalization

It is predictable that in the future customizations will continuously evolve into ever more personalized shopping experiences. Because customer expectations are unlimited and diverse, you have to offer instantaneous personalization. It means the pathways between ordering, manufacturing, and shipping will need to be seamless.

Overtime, personalization will cover all the aspects of of the shopping experience, from a customer's initial browsing to the manufacturing and shipping of products.

LogMeIn's Lester said "As personalization continues to mature, we'll see it move from a reactionary mode — that is, answering a question in a contextual and tailored way — to more of an assistive role, where technology will be able to keep a perpetual conversation with the customer going so that companies can better identify their customers' needs. This creates long-term engagement that can result in additional purchases and brand loyalty."