People have been talking about influencer marketing these days. It plays an essential part in an optimal marketing mix. If you are new to this relatively new form of marketing, you may find this article helpful. It will provide you with an overview of influencer marketing.
What is influencer marketing?
Influencer marketing is a form of marketing in which focus is placed on influential people rather than a target market as a whole on social media. It identifies the individuals who have influence over potential customers and orients marketing activities around these influencers. "Influencer marketing is simply the new, faster word-of-mouth. It's people sharing what they love with their communities.", said Mae Karwowski, CEO of Obviously.
The main difference between this modern form and other traditional marketing tools is that the results of the campaign are usually collaborations between brands and influencers.
Influencer is considered as a marketing strategy for the social media age. According to digital strategist Shane Barker, influencer marketing is one of fastest-growing marketing channels today.
Why can influencer marketing be effective?
Influencers have such a power that can change opinion and shape purchasing decisions, especially effective for younger audiences. In the internet age, 84% of online customers trust online reviews as much as recommendations from family and friends. Consumers trust a recommendation from a person more than they believe in advertising. Furthermore, they want to hear from influencers, whom they idolize and respect.
The founder of Influencer Marketing Hub, Werner Geyser stated that "The influencers have usually generated a sizeable online following on their social media or blogs. These people trust influencers' recommendations and take notice of what they say and recommend." Since influencers already have a well-established impressive background, followers are more likely to imitate them in terms of buying decision. "Influencers have already done the hard work. They have built up a captive and interested audience. In most cases, they will have far more followers than the brand itself.", he added.
You might also interested in: "Let's Make You a Business" – The Shopify's First Brand Ads
What makes good influencer marketing?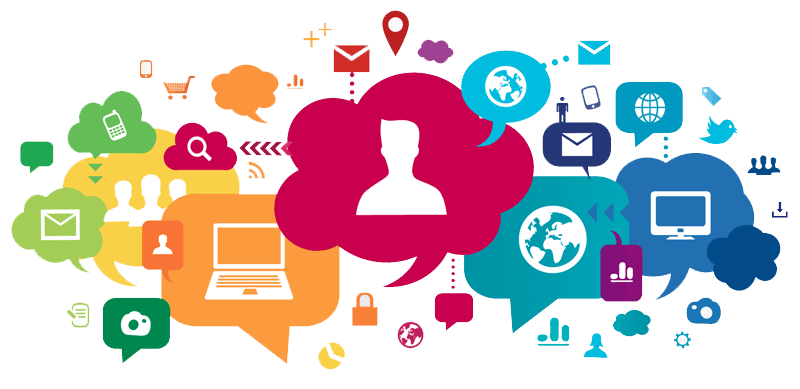 Choosing the right influencers
Choosing the right influencer makes a marketing campaign halfway successful. A large number of followers of an influencer does not necessarily mean that a person is suitable for a specific brand. "The biggest mistake firms make is to go for big-name celebrities who may be totally irrelevant to the type of product you sell," said Geyser. "Celebrities are only really useful for mass-market products that target a whole range of people. Most firms will do better to work with micro-influencers, who may have fewer followers, but who are more likely to have genuine engagement with them."
To consolidate the idea, Barker portrayed a perspective of choosing the wrong influencers. He said "Choosing to work with the wrong influencers can be a major setback. It can turn out to be a total waste of time, money and effort. In fact, the wrong influencers can also bring you negative publicity. To avoid this, you should very carefully choose the influencers you want to work with. Make sure that they are authentic and relevant to your brand and niche. The content they create should align with your brand's values, messaging and campaign goals."
Ensuring influencers and followers are real
The next thing that businesses need to take seriously is the identity of influencers and their followers. Make sure the influencers are who they say they are and their followers are real people. According to Joe Gagliese, managing partner of Viral Nation, a drawback and common fear of brands is fakery and inauthenticity. He said to the E-Commerce Times that "Social platforms have tactics in place to mitigate fake followings and audiences but must ensure organic follower growth is not impacted by such algorithms. There are measures to avoid run-ins with influencers who boast a high number of followers who are largely made up of bots, which results in extremely low engagement rates and little legitimate influence."
Using appropriate key messaging
Followers are more receptive to messaging if they understand a creator is partnering with the brand. "Brands must be careful in the influencer briefing process to avoid providing scripts. Key messaging is always important to ensure the brand is being represented in the best way, but audiences can easily identify inorganic content quickly," said Gagliese. "Avoid the need to dictate an influencer's messaging by choosing the right influencer with the right audience."
Building mutual understanding between influencers and brands


It's important for businesses to adhere to all regulations and standards regarding the use of influencers. "You have to have clear-cut contracts and know who you're working with, and that goes both ways," said Karwowski. "It's really important that influencers are authentic in what they promote and that brands do their due diligence in their partnerships."
Is influencer marketing evolving?
The answer is yes. As it is a fairly new practice, influencer marketing is still evolving besides the social media platforms audiences it depends on. Many people believe that it will have a bright future. "This fast-evolving marketing tactic will continue to help brands reach and engage their target audiences," said Barker. "It is only with powerful relationships that you'll be able to run successful campaigns."
Influencers marketing niches are also growing with focus placed on narrowly defined audiences. "People are beginning to widen their definition of 'influencer' to include important people with smaller followings in micro-niches, and even employees of many firms," said Geyser. "Employee advocacy is really a specialist variation of influencer marketing."
Influencer marketing is considered as the intersection point between social media and marketing. Therefore, it may ultimately become one of the best ways to reach diverse and ever-changing customers. Influencer marketing is believed to continue to evolve in the coming years.