Many of the new realities have arrived with the rising of e-commerce in the new era. You will find in this article the latest trends related to online shopping and how to keep up with competitors in the harsh market.
1. Focusing on specific channels
"Every store that we open is not only building that customer in an offline channel, but it's also building that customer in an online channel." Says Nate Checketts, co-founder of Rhone. Offline channel means understanding where your visitors come from and what they do once they arrive. Meanwhile, the online channel is about tracing fulfillment patterns to identify customers' places. Monitoring online sales during and after physical events is equally important to evaluate their impact on local revenue.
In other words, you need to set your sights on the channels that offer the best customer experience rather than thinking of multi-channel, omni-channel, and online-to-offline as separate strategies. Moreover, each of these channels demands to be mastered at once, so focusing on one or more specific ones is a good idea for your business.

2. Maximizing customer retention rate
The fight for customers has become more and more intensifying. The acquisition seems to get the most attraction from investors as it is estimated that 40 cents of every venture capital dollar are spent on this activity. However, buying a visitor who wants to buy from you is extremely costly while buying a visitor is much cheaper.
Then, retention is the key to solve this problem. As backward as it sounds, retention must come before the acquisition. The only way to witness higher customer spend is through higher customer lifetime value.
Retention strategies include loyalty programs, which are easy to use and bring about meaningful rewards. Within these programs, customers have the opportunity to experience user-generated content, reviews, and referrals. Another means of retention is subscriptions. For example, Native, a DTC natural deodorant built largely on subscriptions, was acquired by P&G for $100 million in 2017. It is not exaggerating to say that subscriptions give companies the luxury of high acquisition costs.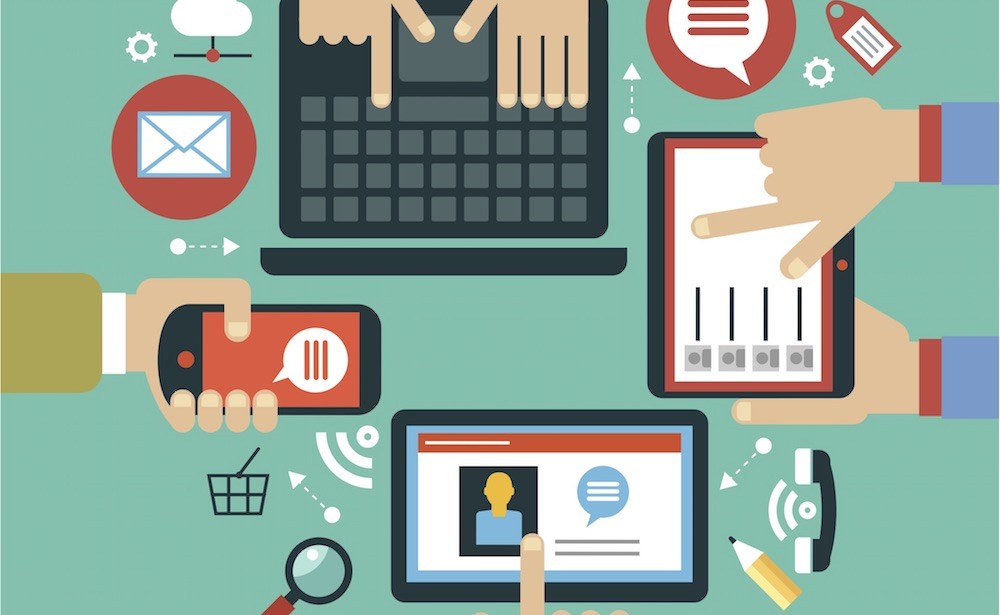 You might also interested in: EBay plans to discontinue eBay Commerce Network on May 1, 2019
3. Attracting new merchants
As surprising as it sounds, very few online retailers, even large and enterprise organizations, have mastered acquisition through search. The following tips will guide you to an effective acquisition.
Firstly, shoppers should be given ad copy and landing pages with the exact keywords when they first enter into the engine. You need to offer customers a throughline experience from start to finish.
Secondly, separation works for more effective budgets and bidding. For example, high-purchase intent "buy women's purple flats", is separated from informational intent "most comfortable women's flats for standing", and unknown intent "women's flats." Separation is also essential for branded versus non-branded keywords.
Thirdly, be careful with negative keywords. These words prevent an ad from being triggered by terms related to your keywords but not your product.
Lastly, experiment with competitive campaigns by targeting other company's names or products. Bear in mind that you need to test, repeat and follow data in everything.
4. Building the most effective content
Great content connects us at the same time to something bigger than ourselves and a vision of who we can be. So does great copywriting formulas built on human emotions. There are a great number of companies that you can learn from to create great contents for your own.
The Hundreds with the spirit "media first, products second" provides an excellent example. "We're not a T-shirt brand," Bobby Hundreds said. "This is content and culture and community. The T-shirt is just merch." Alina Nguyen, Editor-in-Chief of The Hundreds,explains: "At the core of The Hundreds' ethos is storytelling on a personal level. The story that exists on the undertow lays the foundation for everything our brand stands for, and every collaboration and project we do in the clothing sector."
5. Partnering with the right brand
The real danger is a disconnect between selling a product and building a brand. Thus, take the intermediary between you and your customers seriously.
Take Amazon as an example. More valuable than following the money is intentionality – considering carefully the choice to list or not to list; to partner with Amazon or not – mixed with a healthy dose of fear. For many companies partnering with Amazon, they find the relationship as a line as it creates a barrier between them and their customers. For others, it's not a line, but a barricade. "Selling on Amazon doesn't work for a customer-centric brand," Melanie Travis, founder of Andie Swim, told Digiday. "They basically want to reduce us from a brand to a product. They're all nice people, but they're a monster platform."


Have Shopify stores? check out the best Shopify Apps to increase sale