Over the last few years, Google has launched more & more simple website audit tools. For example, Lighthouse, Pagespeed Insights (complete with API), the reworked Search Console, and more.

Now they have unveiled a new tool known as Grow My Store to help retailers improve their customers' online and omnichannel experiences. At this article, we are going to find out more information about this new tool of Google.

How to use Grow my store

Grow my Store is now available at https://growmystore.thinkwithgoogle.com/intl/en_uk . It is a part of the 'Think with Google' suite, where they've attempted to collate tools like this, Google Trends, Alerts, the Consumer Barometer, Google Surveys, etc.

When you click on the link above, the website will ask you to provide an email address, the URL of the store you want to audit. And just after a few minutes, you will receive the email link to your results. Grow my store scores your websites and generates bespoke reports. Besides, it also gives you some recommendations to help you improve your online experience and grow your business. However, there is no confirmation about your relationship with the store, so your competitors can make use of this to score your website. Similarly, you can also do the same thing to them.

Testing against up to 22 metrics

At first, Grow my store will be rolled out in English, French and Spanish speaking countries, with further European expansion plans in 2019. And recommendations for retailers are based on country-level research and are therefore specific to retailers' own markets.

This new tool rates retailers' websites based on 22 different metrics. These metrics are based on in-depth studies into best practices for online customer experience. As users become more demanding about the information and service they expect from retailers online, Google has created this tool.

"For retailers of all sizes, their website is their digital flagship store, so Google wants to help retailers to make their online and omnichannel customer experience as appealing as possible to customers," the vice president on Google customer solutions EMEA Fionnuala Meehan said.

"That's why we have built a tool that brings together all this valuable insight into one place and then uses that insight to create bespoke recommendations for retailers providing clear support and advice."

You might also interested in: IKEA's New App Allows Customers To Shop For Products In Augmented Reality
How the results break down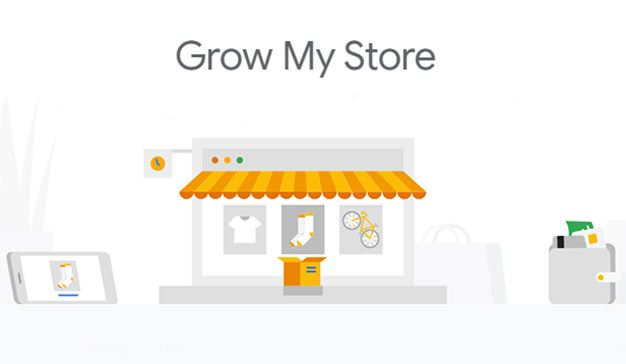 Results break down into 6 areas at the moment:

Product information

Details of the product (are products clearly listed & described?)
Product ratings/reviews (do you include ratings/reviews?)
Product search (do you have a search/filtering tool in place?)
Price of product (are prices clearly listed?)

Personalization

Personalized accounts (can users sign up for accounts)
Wishlist (do you have a wishlist/favorites option?)

Flexible fulfillment

Basket (can users add/remove/amend a basket)
Next day delivery (do you offer it as an option? even with extra charge, it seems Google prioritize this as a positive)
Free returns
Multiple payment methods

Customer service

Contact phone (is a phone number clearly visible?)
Live chat (do you offer a live chat function)
Returns policy (is it clearly visible?)
Social media (do you list at least 2 social media channels?)

Security

HTTPS (do you have it in place?)

Mobile

Mobile speed (how fast is your site when rendered on mobile? This essentially links off to testmysite.withgoogle.com)
Mobile friendly (is your site easy to use on a mobile? Which links off to masterfulmobile.withgoogle.com)
Through this above information, you can see that some of these are quite arbitrary and some link to other available Google tools. The tool also gives you an overall score.

Final thoughts

In general, the new Grow my Store tool is quite basic, but it is still useful for retailers. It offers retailers greater visibility and improves the shopping experience. Recently, we have seen that Google is trying to get closer to retailers through a number of partnerships, including with Target, Walmart and Costco. All of these efforts will help Google to win consumer product searches against competitor companies such as Amazon.

Have Shopify stores? check out the best Shopify Apps to increase sale