In this part, we will continue to talk about email marketing and give you the general information types of email marketing campaign.
Maybe you would like to catch up on the first two parts:
Email Marketing: The Ultimate Guide to Ecommerce Businesses Part 2
Email Marketing: The Ultimate Guide to Ecommerce Businesses Part 1
Types of email marketing to send

There are three main categories of ecommerce marketing emails: transactional, promotional, and lifecycle. Now we begin with the first one, transactional email.
1. Transactional email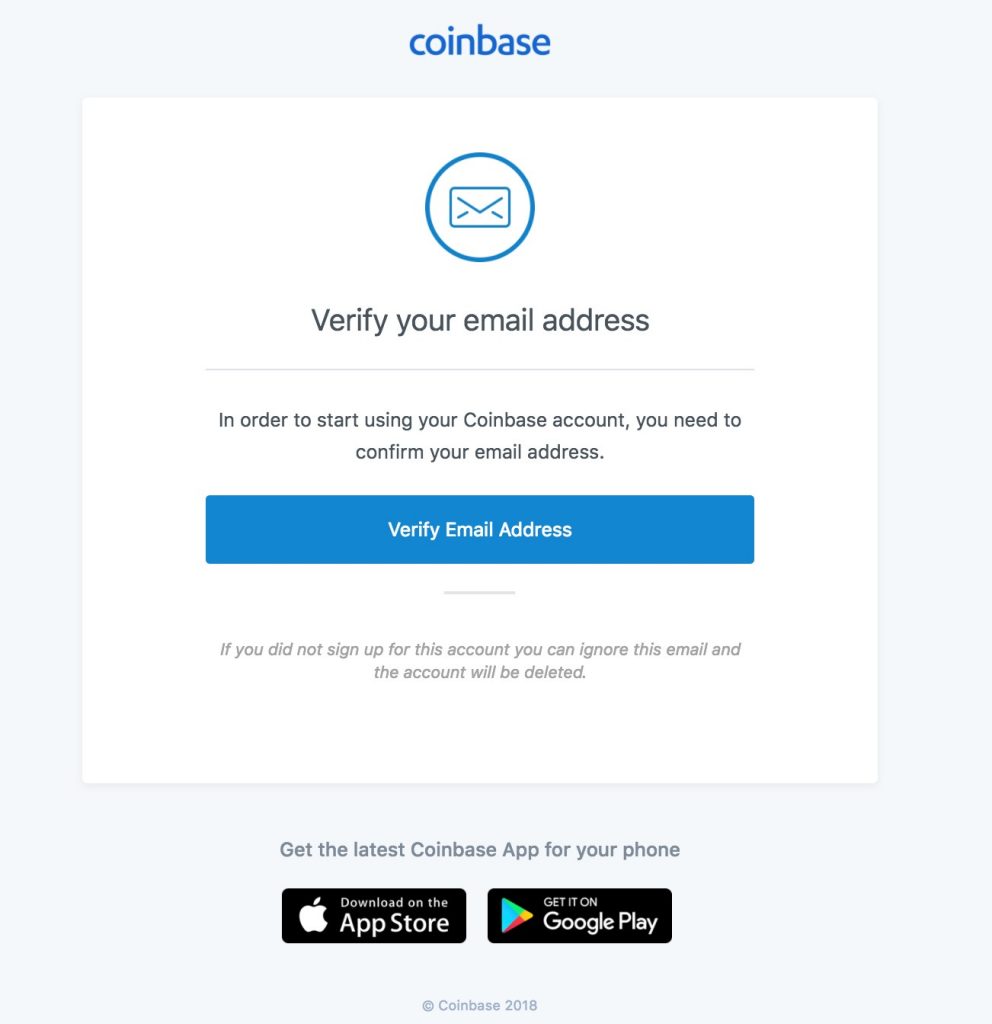 Transaction email is the email that is sent during checkout and other purchasing actions. It sends the key information of the purchasing customer made, for example, order confirmations, receipts, and order-shipped emails, etc. Now, we will be more specific about a few basic transactional emails.

Order confirmation and email receipts

With this type of email, you answer your customers' questions such as: when they can expect to receive the order, what address you're shipping to, and where they can ask questions.

Ways to improve order confirmation emails

Upsell related products. You can suggest your customer accessories, offer the option to buy the same product for a friend as a gift.
Offer a discount code or free shipping. This is called a bounce-back offer. Give your customer some discount or free shipping in their future purchase, which may make your customer come back
Ask the customer to join your community. If you seek to have shared values with your customers should use your receipts as another avenue to get customers plugged into your community.
Shipping confirmation email

Shipping confirmation emails are sent when customer's products have already been shipped. You can also use shipping confirmation email to promote your referral program.

Ways to improve shipping confirmation emails

Make it easy for your customers to track their order. Provide your customers with the expected delivery date and tracking number linked to the shipping company so they can know where their order is in the delivery process.
Suggest the customer refer a friend. Encourage your customer to forward a link to the product they purchased.
Include product suggestions that match a customer's purchase. Make sure you're asking shoppers to purchase something they'll actually be interested in.
Check-in email

Sending check-in email to the customers who have used your products to get their feedback. Then, based on these feedbacks you can improve the customer's shopping experience.

Ways to improve customer feedback emails

Focus on customer satisfaction, not sales, so you can get your customers' thoughts on their purchase. It can help you improve your business over time.
Consider placing the review/survey form on your website. By doing that, the customer can see related offers and products after submitting their feedback.
Include the review on the product page as user-generated content to boost future buyers' confidence.
2. Promotional emails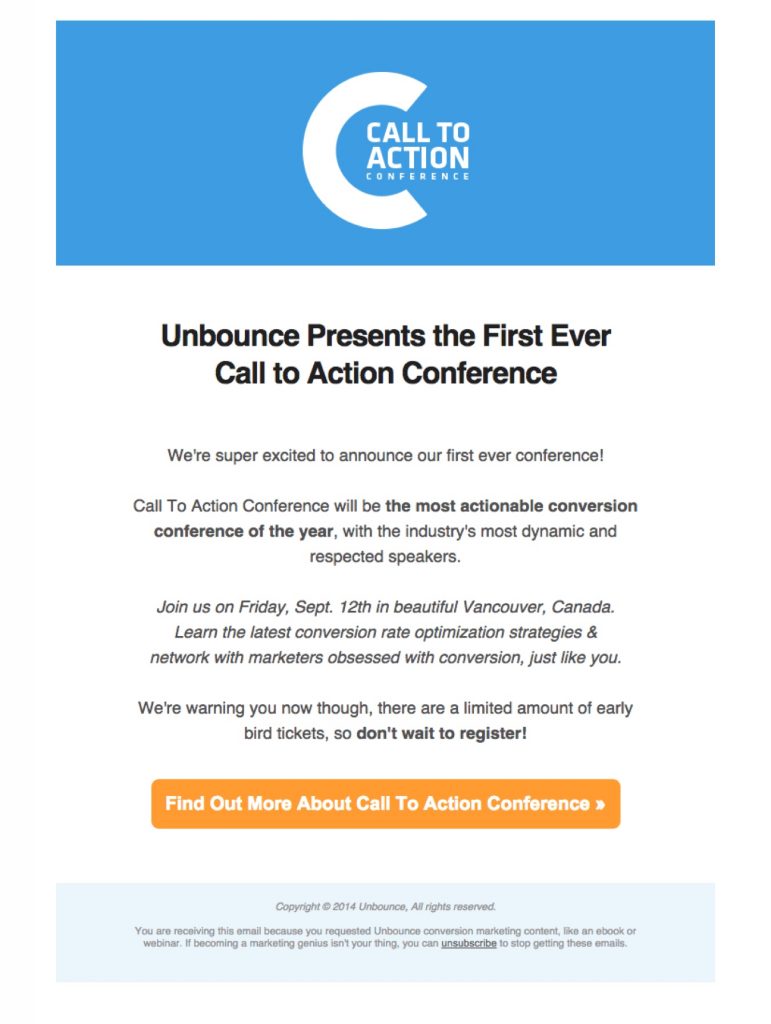 Promotional emails are sent to your entire list of subscribers or to a segment of your email list. Examples of this type of emails include a new product release, a time-sensitive promotion, seasonal deals, or a content update.

New products (or services)

Your new products often come from your customers' feedbacks. Therefore, there's no better place to begin when launching a product than with your subscribers. One way for you to do that is segmenting your list based on previous purchases, then let your lastest product appeals to them.

Time-sensitive deals

It means you offer a discount on the same category of items that your customers have already bought. However, this deal is just available for a certain time. And this may be a good way to encourage your customers to buy more.

Subscriber-only discounts

When customers subscribe to your brands, you can make them feel like they are exclusive by giving them the discount only for subscribers. It is a great way to introduce emotion into your marketing.

Seasonal promotions

A traditional and effective form of email marketing is notifying subscribers of special discount because of upcoming holidays or the time of year. Send your subscribers email to let they know about a Black Friday sale, an after-Christmas sale, or a spring clearance sale.

Content update

A new content idea often comes from email content. If you use content marketing to educate current customers and reach new ones, consider including that content in a regular newsletter, or have new content sent out automatically over email, through RSS. And if you can make the investment, consider creating content that relevant to your new or updated products.

3. Lifecycle emails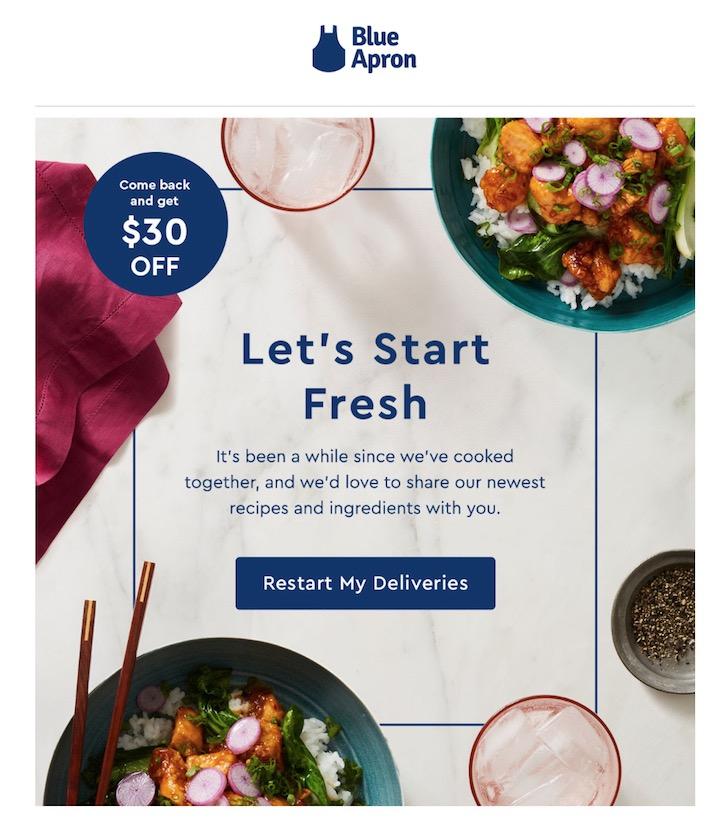 The main reason that makes lifecycle email powerful is because of its personalization. It only targets a small segment of your subscribers with relevant messages based on their behavior.

Shopping cart abandonment emails

With the rate of average shopping cart abandonment is from 60% to 80%, we can see that there's a lot of revenue left unrealized. However, by using cart abandonment emails with some discounts, you can recover between 5% and 11% of otherwise lost sales.

And there are four ways to improve your cart abandonment emails. They are:
Put the main message in text format
Remind the customer about item(s) in their cart
Consider communicating a specific incentive to return to their cart
Use a clear, compelling call-to-action
Welcome email series

When you create an account on a website of a brand or you submit your email to them, usually, you will immediately receive a welcome email from that brand. According to data from Omnisend, welcome emails have an average open rate of 45%. With this high open rate, first purchase automation email generally produces 3-6 times more sales than a regular promotional email.

We provide you with three ways to improve welcome emails:
Send your welcome email within minutes.
Set transparent expectations.
Second-order emails

This email helps you to increase the rate of customers come back for the products relevant to the one they bought before. If an order was placed, you should send them an email about the relevant items a week later.

Ways to improve second order emails:
Start with your two or three top-selling products.
Try increasing their effectiveness with discount ladders.
Test campaigns based on your own data.
Win-back series

Each win-back email campaign has different sizes and shapes, but they have the same purpose is to attract customers back to positive purchasing behavior. If an active customer regularly buy your product but for a long time he/she has not made any purchases, you know that there are some things unusual then send him/her an email.

Here are some ways for you to improve win-back emails:
Test early so you don't leave money on the table.
After 90 days of inactivity, the outlook is not good.
That is all we synthesize about ecommerce email marketing. We hope that the information we provide you above will be useful for your upcoming email marketing campaigns.