CommerceNext was found by three experienced digital marketing veterans, they are Scott Silverman, Allan Dick, and Veronika Sonsev. These three founders want to build communities that help people grow their businesses and careers. With this purpose, CommerceNext was found as the retail and e-commerce conference for marketers.

CommerceNext 2018 Recap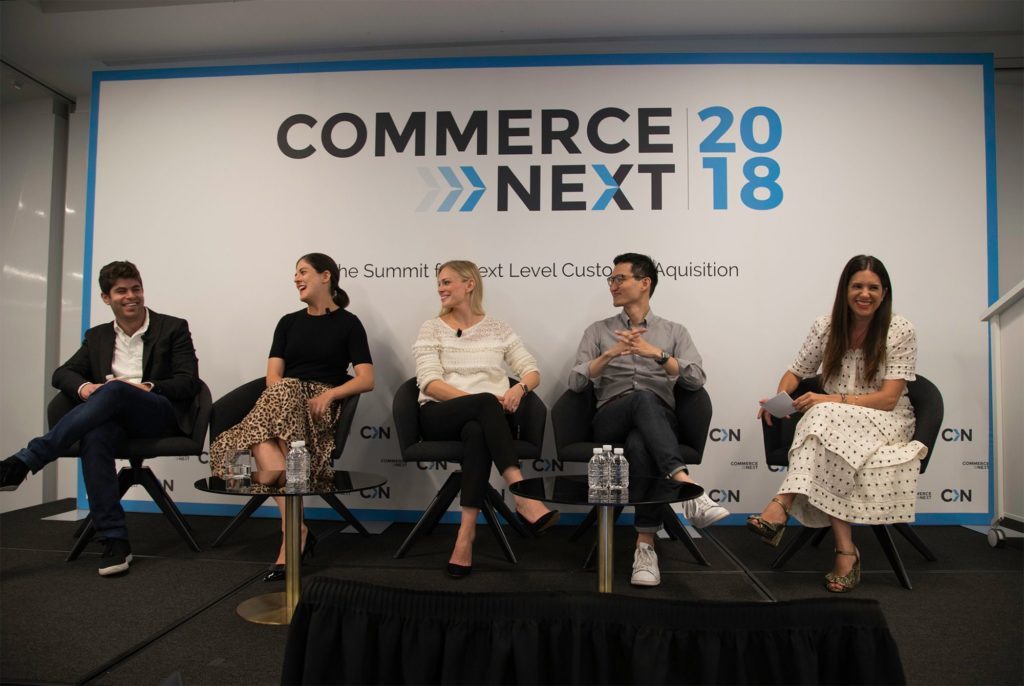 Before discussing CommerceNext 2019, let take a look at CommerceNext 2018. Here is the recap of the top three lessons we learned from CommerceNext 2018.

Mobile has a significant impact on changing both online and offline retail

It is undeniable that the usage of mobile has raised dramatically in recent year. And for most retailers, mobile is the main cause of online traffic, which make brands rethink how they can provide a better online shopping experience for mobile users.

According to Vijay Talwar, President of Digital at Footlocker, "60-80% of [Footlocker's] traffic is coming from a mobile device." Instead of wasting a lot of time to wait in lines at stores to get the latest sneaker style, now everything is simpler for shoppers. They just need to browse on their mobile device, reserve their order online, and pick up in-store when the new shoe is ready.

As we can see that mobile provide a more convenient shopping experience, so brands should pay more attention to this huge revenue stream.

Offering customers exclusive access to strengthen loyalty

"A tactic that has proven to be especially successful is sending out national promotions to our text message audience one day earlier than we send to email subscribers," said Kristen Hogan, Director of E-Commerce & CRM at Supergoop. Therefore, giving consumers exclusive access helps drive customer loyalty and ROI.

Consumers value personalized shopping experiences

Each customer has different personalities, so creating 1:1 interaction between retailers and consumers is key. Personalization means you can understand the unique preferences of each shopper and from that delivering the most suitable content in that particular moment.

Consumer behavior is changing day by day, which affects the way how entire industries like retail operate. Therefore when marketers create acquisition marketing strategies, they should think about how to connect with shoppers in effective and authentic ways.

You might also interested in UK and Germany, Which One Provides Better Online Delivery Experience?
5 reasons why attend CommerceNext 2019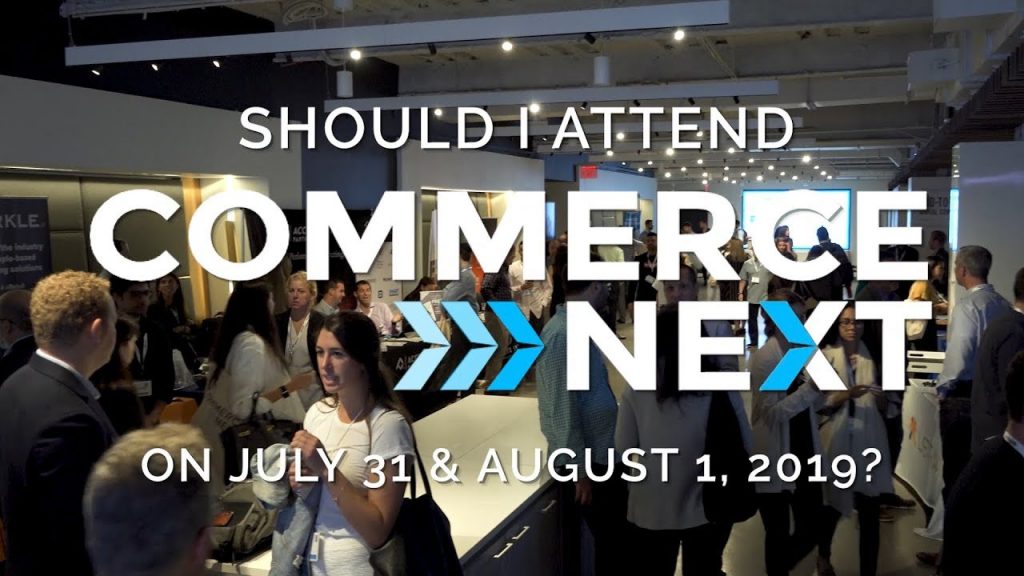 There are a lot of e-commerce conferences out there, so what makes CommerceNext different from the others? Here are the five reasons to not miss this retail and commerce conference.

1. Speakers who know their stuff

This year conference includes over 80 speakers from leading retailers, DTC brands and innovative tech companies. Among them is Tom Montgomery. He is a Co-founder & the Chief Digital Officer @ Chubbies, the brand that is spearheading the fight against the ever-expanding work week as Warriors of the Weekend. Prior to co-founding Chubbies, Tom was an associate at Ridge Ventures, a San Francisco based venture capital firm.

You can also find speakers from other famous brands like Purple, TechStyle, Walmart, Coach, Glossier, Bonobos, Casper and many more.

2. Quality of the crowd

CommerceNext provides attendees the opportunity to open their networking with over 800 attendees. They are representatives of many brand and retailer, including Purple, Uniqlo, L'Oréal, Adidas, Casper, etc.

Nick FairBairn, SVP of Marketing, Le Tote said "What I like best is the collection of brands and partners that are here for me to interact with. The quality of the attendees and discussions are pretty top notch."

Especially, this year CommerceNext ensure there are at least two retailers for every vendor who attends/sponsors, which provides attendees meaningful peer-to-peer networking and curated conversations.

Carrie Ask, EVP, President Global Retail, Levi Strauss said, "One of the things I find most exciting about CommerceNext is they are bringing together retail innovators and retail thinking so we can learn from each other."

3. A no-fluff e-commerce conference.

Collaborating closely with our advisory board, every topic is carefully crafted to reflect only the most relevant and timely marketing trends — all delivered by the leading industry experts. Below are the six featured topics in CommerceNext 2019:
Deconstructing Today's Digital-First Consumer
The Balancing Act: Brand vs Performance Marketing
The Power of Brand Storytelling
Building a Foundation on Attribution and LTV
The Ingredients of a Successful Marketing Team
In-Store Experience is the Future of Retail
4. An agenda all-your-own.
With over 30 in-depth sessions, plus intimate roundtable discussions, an awards show and cocktails, CommerceNext program's structure allows you to really elevate your marketing game — however, you see fit. Check out the agenda here.

5. Exhibitors with impact.
CommerceNext applies the same careful consideration to our sponsor list as they do to their attendee list. At this retail and e-commerce conference, you'll have the opportunity to mingle with 40+ vendors offering solutions taking e-commerce and retail businesses to the next level.

CommerceNext 2019

Time: July 31 – Aug 1, 2019

Venue: Grand Hyatt New York, NY 10017

CommerceNext is the only retail and e-commerce conference that focuses on digital marketing and brings you thought leaders to discuss best practices at both a strategic and tactical level. And we believe that CommerceNext will be your go-to summer conference.

Have Shopify stores? check out the best Shopify Apps to increase sale