In the previous part, we have talked about what affiliate marketing is and the benefits of affiliate marketing. In this second part, we will give you more information about affiliate marketing.

How to Find Influencers

If you want to start using affiliate marketing, you must find websites or well-known bloggers who match with your niche and then invite them to become your affiliate. There are so many ways on how to find affiliates. Among them, the easiest and quickest is searching on Google. With Google, you just need to type a description of what type of influencers you want to find. Then, enter, you will see a lot of results, now your responsibility is just scrolling the results and then pick some of them that you think is most suitable. 

Another way to find is by using platforms like Linkdex or Buzzsumo to get an idea of which influencers are generating the best content in your niche. Once you have the list of influencers, you will reach each of them primarily by email. If you want to get a response, you must provide them some benefits first. To illustrate, you can say how much you love their site, then offer something that you can do to help them or offer free products,…

You may like:
Successful influencer outreach tactics for eCommerce sellers
Best ways to find influencers on Instagram for any industry
How to Success With Affiliate Marketing

Applying affiliate marketing is not just use an affiliate program and then let it run by itself. But you have to cultivate the relationship between your brand and the affiliate marketing program and influencers. This is to make sure that your affiliates are representing your brand in a desired way and their promotional methods are effective.

On the one hand, you have to support your affiliates and communicate with them regularly. Providing them a commission and engaging them with new creatives, trial products, and other incentives. On the other hand, they also need to understand your brand, keep up with your latest products, and know how to promote you effectively.

Offer A Menu Of Creatives

When you work with affiliates, you will provide them with text ads, banner ads, and content they need to promote you successfully. Most of your affiliate traffic will come from the contextual text which was linked in the body of the content an affiliate writes about your site. And you have to choose which landing pages these text links go to. It may link to category pages, product pages, or the home page,… It's up to your choice.
In terms of banners, most brands offer medium rectangles with 300-pixel-by-250-pixel. However, some affiliates use 728-pixel-by-90-pixel leaderboards. Therefore, you might miss out on revenue if you don't offer enough options. You should create banner ads in multiple sizes and designs so the affiliates can choose what best fits their needs.

Offer A Competitive Commission

Of course, you will pay your affiliate partner the fee, maybe by a free flat or by the percentage of each sale. The average affiliate percentage is somewhere between 5 and 30 percent. Take a look at your competitors' commission rate and then decide the commission rate is suitable for your brand, make sure that your commission rates are competitive with other competitors. In case you are a new online business, you should offer a higher commission so that your brand is more attractive to potential affiliates. In addition to setting a competitive commission, you also need to be flexible, do not just have a fix commission rate. You can have multiple commission rates with different partners depending on how well they promote you and your current relationship.

Offer Affiliate Guidelines

Sometimes, your affiliates may mistakenly promote your brand or product in a way you don't like. Therefore, you can give them specific instructions to make sure that they understand exactly your brand mission, voice, and tone. However, do not force them to apply your instructions rigidly. Instead of this, you can ask them to give some creative idea or their opinion if they want to change anything in the guideline. You can also use online monitoring tools to keep an eye on affiliate content, for example, Mention, Google Alert,…

Concentrate On High AOV Products

If you want to increase your revenue, focus on high AOV products. Tell your affiliates that the higher the value products are the higher of the commission they will get. It is clear that 10% commission on 500$ is much more different than 10% commission on 5$. Besides, you also can use other tips to boost sale. For instance, a free shipping threshold, offer first-time buyer discount or buy more save more discount,…

Have you take a look at the first part: A Basic Guide for Marketer about Ecommerce Affiliate Marketing
Optimize Your Site For Mobile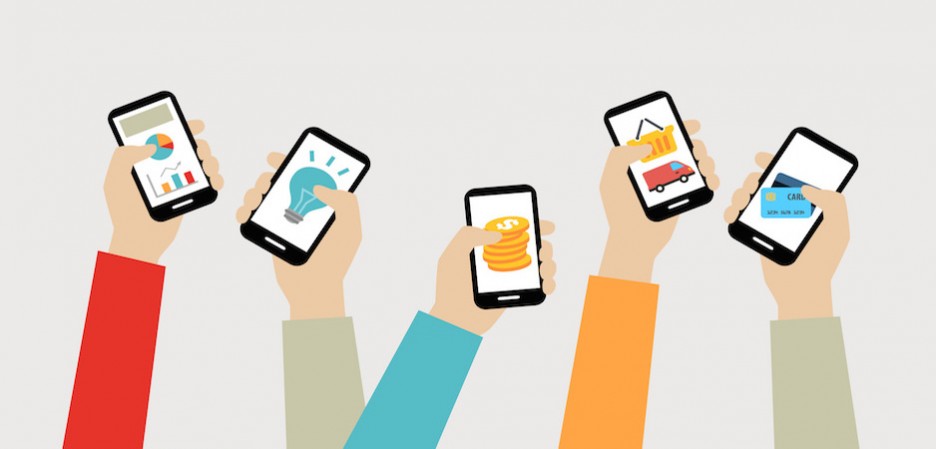 According to OuterBox, over the past six months, 62 percent of smartphone users have made a purchase on their mobile device. And eighty percent of consumers have used a mobile phone while shopping in a store to find different store locations, compare prices, or read reviews on a product. From this research, you can see the importance of the mobile site. Unless you have an effective mobile site, your customers will quickly move on to the competition and purchase elsewhere.

Use Coupon And Loyalty Sites

Thanks to coupons and cashback incentives, online customers utilize loyalty sites. You can enroll your ecommerce site into some platform like Ebates and RetailMeNot which provide an easy way for shoppers to get discounts on items they plan to purchase anyway. Thus, you will benefit from their loyal customer base and huge amounts of traffic.

Monitor Your Affiliate Marketing Program
In most online affiliate programs, the proportion of affiliates driving 90 percent of conversions is less than 10%. When your partner with affiliates to promote your brand, you will understand more about your customers. Then, you can gain insight into your audiences.

You need to know that having affiliates and having effective affiliates are two completely different things. Therefore, you should monitor your traffic and conversion rates to determine whether to continue to work with this affiliate partner or not.

Best Affiliate Programs

After having a basic understanding of affiliate marketing, you will probably want to start your affiliate marketing campaign. And here are the best five affiliate marketing programs that we recommend for you:

Amazon: It sells millions of products that fit into virtually any niche, so its affiliate marketing program is a natural choice for almost anyone.

Commission Junction: This site serves as a clearinghouse for thousands of companies and small businesses that want to get into the affiliate business

LinkShare: it provides access to affiliate marketing opportunities from a variety of companies, including Buy.com

ShareASale: It provides access to more than 3,300 separate merchant affiliate programs in many vertical markets, including food, apparel, and home and garden.

PayLoadz: It offers great features for affiliates. If you want to promote your product online or earn money by promoting products, the PayLoadz Affiliate program is the right choice.