You are planning to open an online store but you don't know which ecommerce platform to choose. One of our recommendations for you is Shopify, a fully-hosted ecommerce platform. To see whether this platform is suited for with your business or not, let look at the detailed review below.

Overview

Shopify was founded in 2006 by Tobias Lütke, Scott Lake and Daniel Weinand. Since its founding, Shopify has quickly grown up from a small player to a leading ecommerce platform. Now the company hosts more than 800,000 stores worldwide and has facilitated over $100 billion in transactions.

If you are looking for an easy way to set up an online store, then Shopify is the first option that you should try. It has reasonable prices that cater to small starter stores as well as shops that are bringing in millions of dollars in sales. Shopify provides its merchant with numerous integrations that you need for your store. There is plenty of themes on Shopify for you to pick. They are modern and stylish but also simple and minimal, or you also can design by yourself with its advanced design tools.

Shopify is also lack of some advanced features and add-ons often necessary. However, it provides ecommerce basics that can support most merchants. Other features can be added on with integrations and apps. Therefore, Shopify is still one of the shopping carts we most recommend to you.

Shopify Price

You can start with a free 14-day trial and no credit card required. Shopify offers four different pricing plans, and the lowest starts at just $9 a month. Their other plans range from $29 (for their basic plan) to $299 (for their biggest plan). They are Shopify Lite, Basic Shopify, Shopify, and Advanced Shopify. Here are the main differences between these four price plan: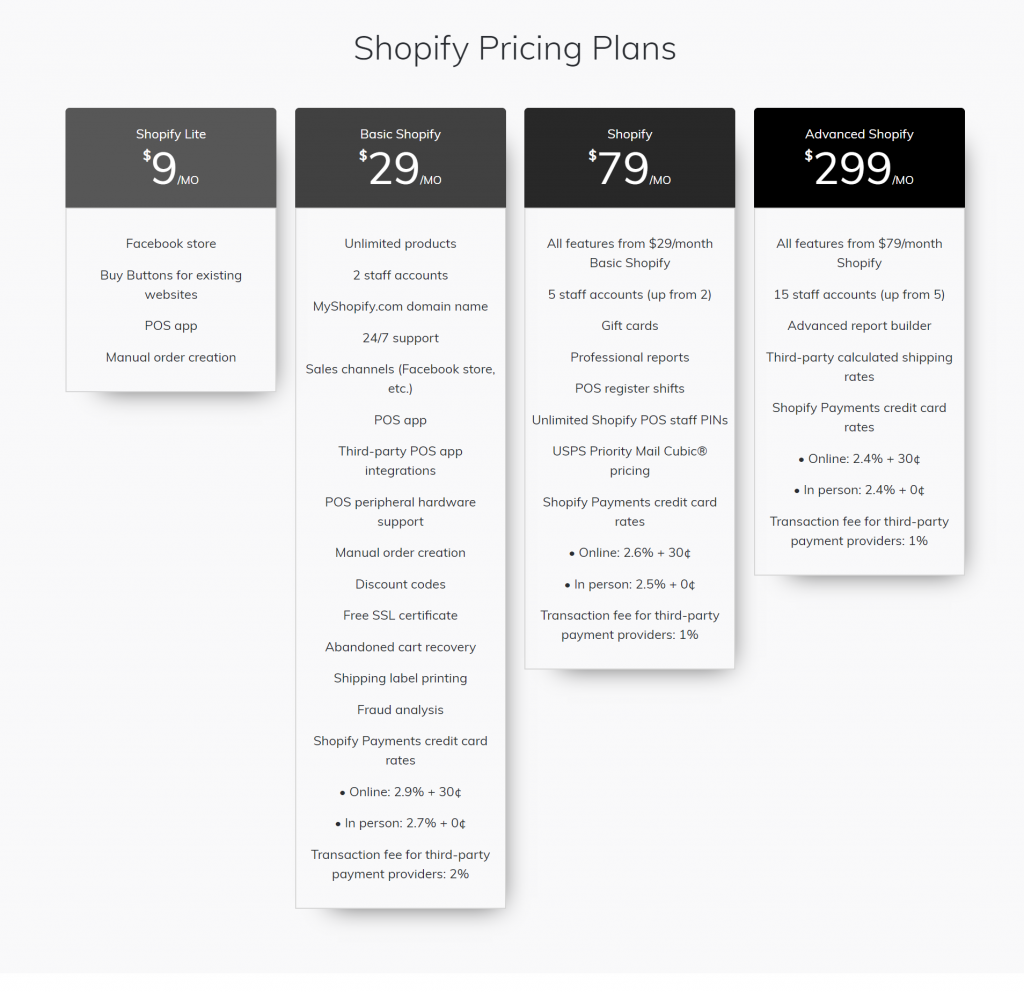 Shopify Lite – $9 per month for credit cards rates of 2.9% + 30¢, a Shopify buy button (so your site is technically not a real online store,) Facebook selling, POS integration, fraud analysis, manual order creation and shipping codes. One staff account is provided.
Basic Shopify – $29 per month for everything in the previous plan, credit card rates of 2.9% + 30¢, an actual online store, 24/7 support, fraud analysis, manual order creation, discount codes, a website and blog, and a free SSL certificate. Two staff accounts are provided.
Shopify – $79 per month for everything in the previous plan, credit card rates of 2.6% + 30¢, an actual online store, gift cards, professional reports and abandoned cart recovery. Five staff accounts are provided.
Advanced Shopify – $299 per month for everything in the previous plan, credit card rates of 2.4% + 30¢, an actual online store, advanced report builder and real-time carrier shipping. 15 staff accounts are provided.
Currently, Shopify offers a 10% discount if you choose to purchase a full year-long plan. So if you purchase two years at a time, you'll save 20%. You want to explore the plans a little deeper and what the advantages are for each, you can visit this article.

Cloud-Based Or Locally-Installed
Shopify is web-hosted, SaaS (Software as a Service) technology. You'll never have to worry about coordinating with a third-party hosting service.

Specific Size Of Business
As you probably gathered from the Pricing section, Shopify targets on all size of businesses, from startups to enterprises.

Hardware & Software Requirements
Because Shopify provides fully-hosted online stores, all you need is a computer, an internet connection, and a reliable web browser.

You might also like 5 Digital Trends in 2019 to Boost Your Customer Acquisition
Ease Of Use

This is the thing that Shopify do the best. IF you are the beginner with Shopify, you will quickly become comfortable with the user interface.

The first impression when you visit Shopify site is that the main dashboard is clean, organized and simple. As of June 2017, Shopify has changed its dashboard. The dashboard had a new appearance with purple colors on top of the white font. In addition, Shopify also added a prominent new search bar in the dashboard, which helps you quickly type in keywords to find what you're looking for.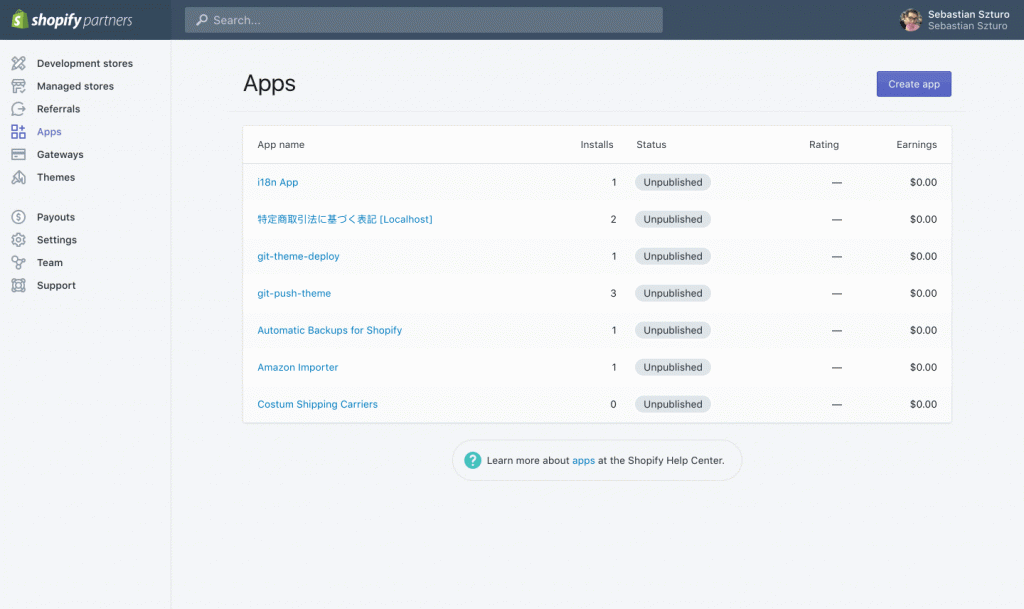 It is simple to handle all of the features in Shopify. You will start with web design and just after few given steps, you can have your site set up and run. There is no tutorial video or setup wizard, but Shopify suggests you with three steps offered in the dashboard (Add Product, Customize Theme, and Add Domain). You also can expand your store with the help of apps and custom coding.

Shopify Templates and Design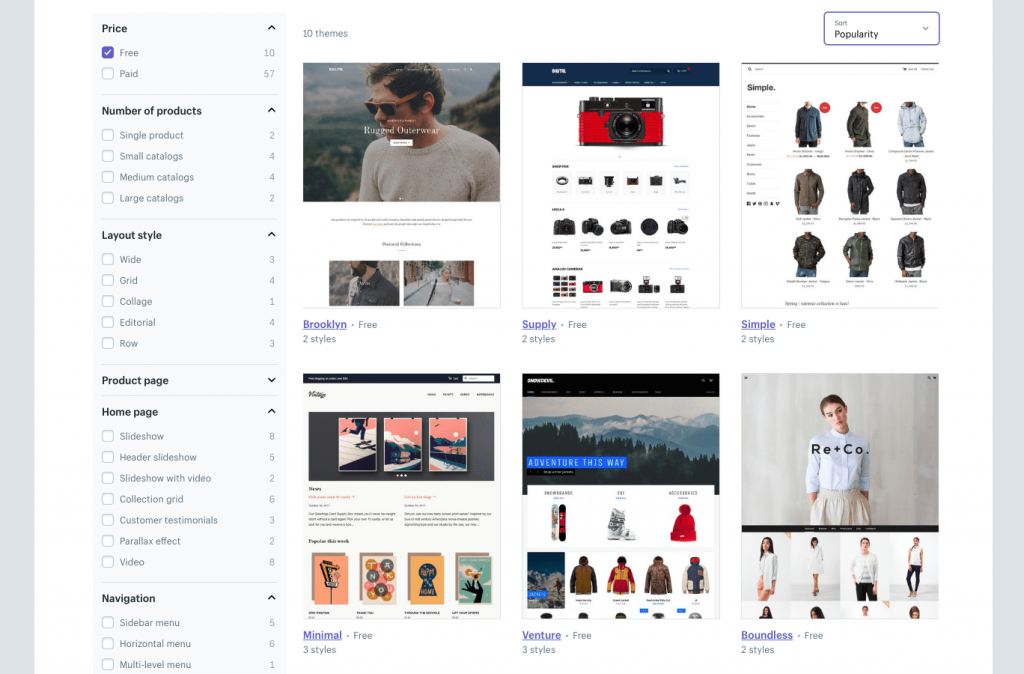 One area that Shopify really excels is web design. There are 67 themes available and all are mobile responsive. Most themes have two or four style variations, which Shopify said that it has over 100 themes in total. In term of both form and function, Shopify themes are supported by their respective third-party developers.

Among these 100 themes, the company has around 21 free themes for you to choose from. While the rest cost between $140-$180 and they are supported by their respective third-party developers.

After choosing a suitable theme, there are several ways for you to customize your storefront. If you have no coding experience, we recommend you use two primary tools, which are Sections and Theme Settings. They are accessed from the theme editor dashboard: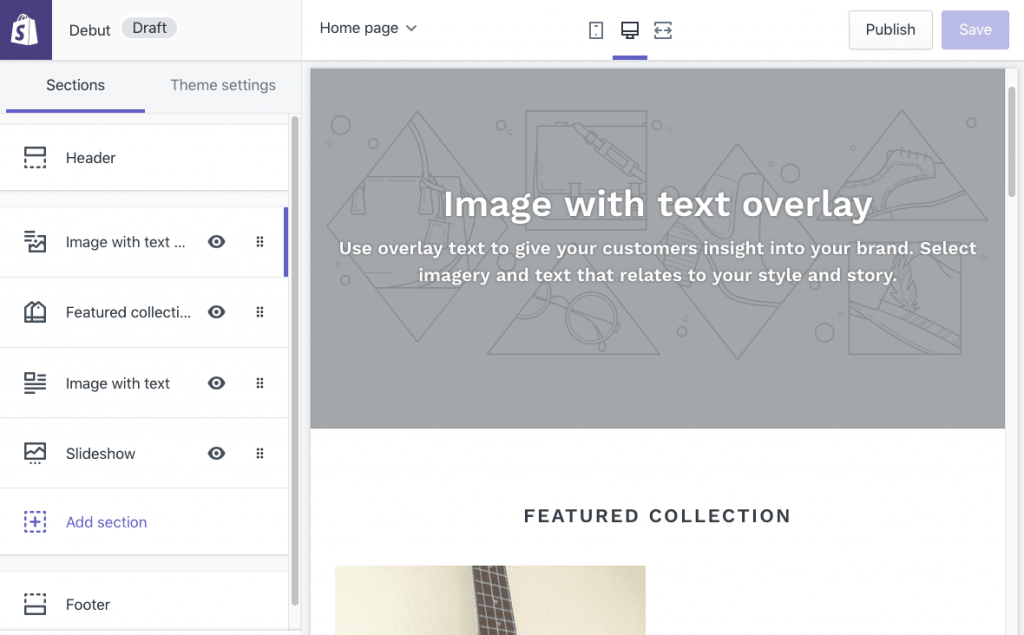 Sections: In Shopify lingo, your storefront widgets are called Sections — think slideshows and photo galleries, customer testimonials, newsletter signup, and the like. "Sections" is a drag-and-drop tool for adding, subtracting, arranging, and customizing the content within each widget.
Theme Settings: Allows you to adjust site-wide colors and fonts as well as the look and feel of your checkout pages.
In case you are familiar with coding, then you can use CSS and HTML modules to make more advanced customizations to the themes you buy. In addition to CSS and HTML, you will have to brush up on Shopify's proprietary templating language called Liquid. An alternative solution for you is hiring Shopify theme design experts.

To make it easier to follow, we will divide this review into 2 parts. So let look forward to the next part!