You may have heard of Walmart as the biggest retailer in the world. However, you will know that the company is going to do a lot more than just selling groceries. Walmart is investing more in technology with billions spent on acquisitions, research, and development. The company is also expanding its advertising business. This article will provide you with recent actions that Walmart has taken in competition against Amazon. Let's dive right in.
Walmart is becoming a digital enterprise
"Walmart is on track to become more of a digital enterprise.", said CEO Doug McMillon. This has become more than just a claim.
In February, it bought Aspectiva, a start-up that assists in making product recommendations based on customers' browsing behavior without disclosing the cost of that deal.
Recently Walmart acquired Silicon Valley-based Polymorph labs, utilizing the start-up's technology to help small brands make advertising with Walmart easier. Besides, it's testing a retail lab in New York artificial intelligence.
Walmart runs an online pet pharmacy now. And during the latest quarter, it launched one that sells home furniture, called MoDRN, as a way of incubating its own brands.
Walmart is expanding its advertising business
"We have a tiny ad business," Chief Executive Officer Doug McMillon told investors in October. "It could be bigger." That business is advertising. With about 300 million shoppers visiting its stores each month, according to Forrester Research, and millions more on its websites, Walmart draws in more people than Google, Facebook or Amazon. Therefore, the company will have much more advantages if it invests more in advertising.
Having watched Amazon build a massive advertising business, brick and mortar stores of Walmart are looking to do the same. Specifically, Amazon last year became the third largest ad platform in the US, trailing only Google and Facebook. Walmart is quietly courting big brands with a sales pitch that goes something like this: Facebook might know what your customers like, and Google might know what they want, but only we know what they actually buy.
The company is trying to make its website more of a landing page for other well-known brands. So far, it's brought in Lord & Taylor, Fanatics and Advance Auto Parts to Walmart.com.
Walmart is going deep into technology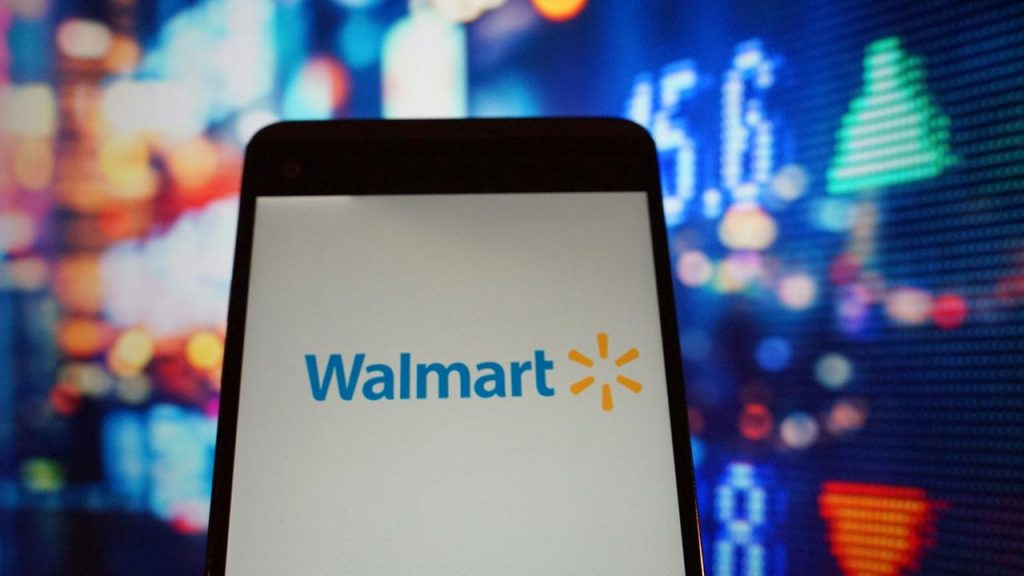 As mentioned above, the company opened an Intelligent Retail Lab in Levittown, New York, also known as IRL. IRL was originated from Walmart's Store 8 technology incubators, which also works on the Spatial & text-to-order shopping platform for virtual reality. It totally restored the shop and equipped it with high-resolution cameras, sensors and other hardware to find ways to simplify tasks such as storage of stocks and inventory management. For example, a camera can tell how ripe a banana is and warn the worker about this.
"I think what we are expecting to come out of the lab are tools and products to scale across the chain," said Mike Hanrahan, CEO, and founder of IRL, in a recent interview with CNBC. "We think of this space as an AI factory. I think artificial intelligence will be as transformative to retail as e-commerce has been."
Hanrahan has explained what is being tested in Levittown will be "transformative" in the sense that some of these instruments should help Walmart across all of its stores. Specifically, it is to cut back time spent on worldly tasks and put staff into more customer-oriented roles, such as welcoming shoppers and answering questions while browsing. "We are very much on the start of this journey," he said. "We want to make sure we are on the vanguard."
You might also interested in: Shopify Quietly Acquired Hanskake, A B2B E-commerce Platform
Walmart is also improving other aspects
In order to cater to more younger consumers, Walmart has acquired online retail brands, many of which have certain categories such as camping gear. Marc Lore, the founder of the Jet.com company Walmart now also owns, was responsible for those efforts. Up to now, Walmart has purchased brands for women and men's apparel from lingerie to art and plus-sized. "That strategy is morphing as we learn," said Marc Lore, head of Walmart's US e-commerce business. He noted that acquisition of these brands helps Walmart improves its profit margin mix given specialty retailers tend to sell goods at higher prices. The company is also partnering with digital brands, such as Kidbox, as part of Lore's strategy. The partnership works to launch a subscription box for children's apparel.
Walmart looks forward to dealing more with brands whose selling section is available on Walmart.com, in Walmart stores, and to consumers in person. "We are putting more emphasis on brands that can cut across all three channels," Lore said.
There's also been an emphasis on the supply chain and delivery speed. Walmart started rolling out next-day delivery for online orders in three markets in the US, aiming at holding 75% of the country market until the end of the year. This served as a response to Amazon's announcement on 25 April of spending $800 million during the second quarter to make one-day delivery free for all paying Prime members.
Walmart and Amazon's battlefield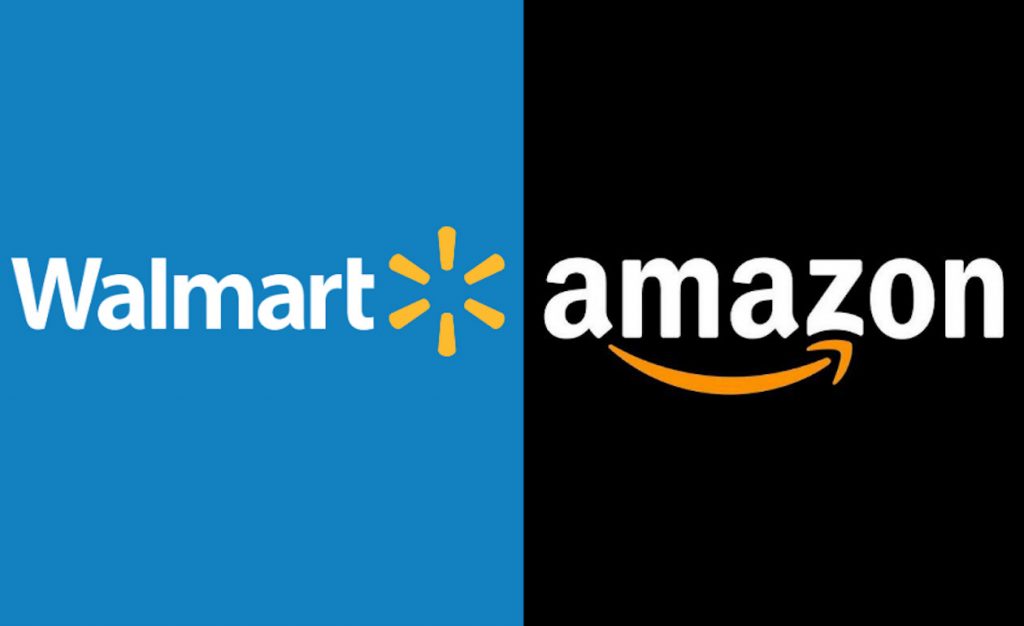 In many ways, Walmart is becoming more like Amazon, as Amazon becomes more like Walmart by opening new stores and trying to sell more groceries. Both companies are trying to hold their own in the industry.
According to International Data Corp, Amazon spent more than $13.6 billion on technology in 2018, making it the biggest corporate IT spender globally. Walmart was in third place, spending nearly $12 billion last year on software, hardware, telecommunications equipment, and related staffing, reported by IDC. However, Walmart keeps quiet about exactly how much it's spending. We know it bought Jet.com for $3.3 billion in 2017. And, on a smaller scale, Walmart's acquisition of plus-size fashion brand Eloquii last fall was reported to cost $100 million. It's also said that Walmart's acquisition of Art.com had the same price tag. Walmart's actions all show how ambitious the company is.
With all of these investments in various categories, Walmart is gaining ground against Amazon. The company surpassed Apple in 2018 to become the third-largest online retailer in the country, behind only Amazon and eBay, according to eMarketer.