Shopify is by far the most well-known hosted eCommerce platform. It offers four pricing options with different features that suit different types and sizes of business. To help you not waste your money on features you don't need, today we will break down each Shopify plan.

Shopify Pricing and Hosting, Domains, Cancellations

Here is the fee of four Shopify Pricing Plans: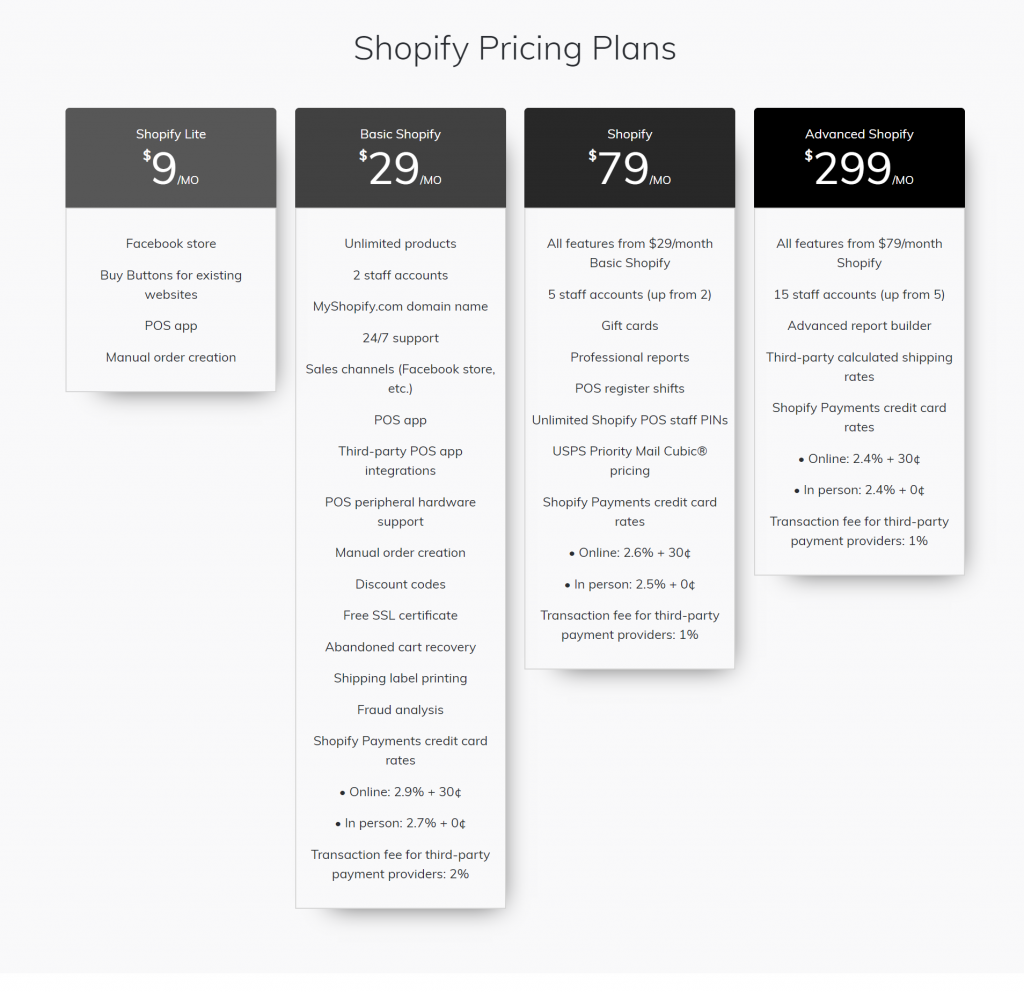 A domain name is crucial for your branding because it makes it easier to find your business's website. It also helps you rank higher in search results and improves customer trust in your business. In case you want to host your domain name with Shopify, it's quite economical at $9/month. Beside Shopify, you can consider other places such as GoDaddy and NameCheap.

In term of hosting, Shopify merchants will no longer need to access OpenSRS to change any information on their Shopify purchased domains. Now they can access all the same information from the Domain section itself.

If you decide to stop using Shopify, you can cancel your plan at any point for no charge. However, yearly payment will not be reimbursed, so you should think carefully when choosing between monthly and yearly payment.

The Shopify Lite Plan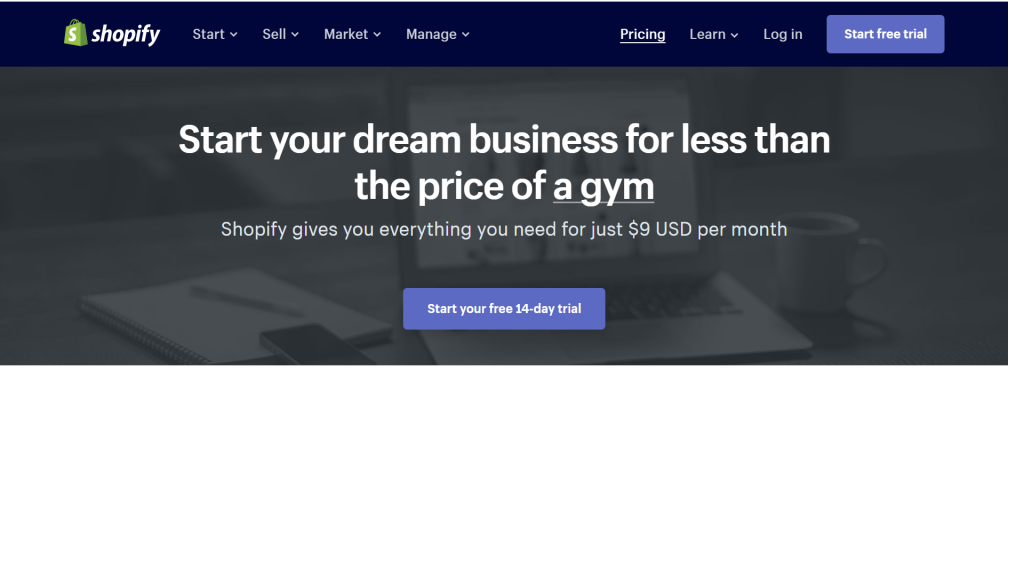 The price of Shopify Lite Plan is 9$ per month. Basically, it just provides you with the BUY button to install on WordPress website, podcast site, blog, or Facebook page. It's not a real online store, it just gives readers, listeners or viewers the capability to buy from your page. There is no shopping cart but you can accept credit card payments. One interesting feature of this plan is the involvement of the Facebook Messenger app, which allows you to support your customers through this app.

Who is it best for?

As we have said above, this plan just suitable for you if you already have a full website already configured with hosting, a domain and everything, for example, Facebook page, blog or podcast site.

The Basic Shopify Plan

For $29 per month (plus 2.9% and 30¢ per transaction), you can receive a discount code engine, fraud analysis tools and the ability to upload an unlimited number of products to your store. In addition, you will get blog functionality through this plan and a free SSL certificate to keep things running smoothly.
If you have any problem, the 24/7 support provided by Shopify ensures that this problem will be minimized. And because everything you need is provided by Shopify, all of your products and orders are managed through Shopify. Therefore, you won't need a separate website to make it work. This is the best Shopify starter plan.

Who is it best for?

Shopify Basic is a great option for startups who need a beautiful and functional online store, but you don't want to pay for the features in the more expensive Shopify Plan.

The Shopify Plan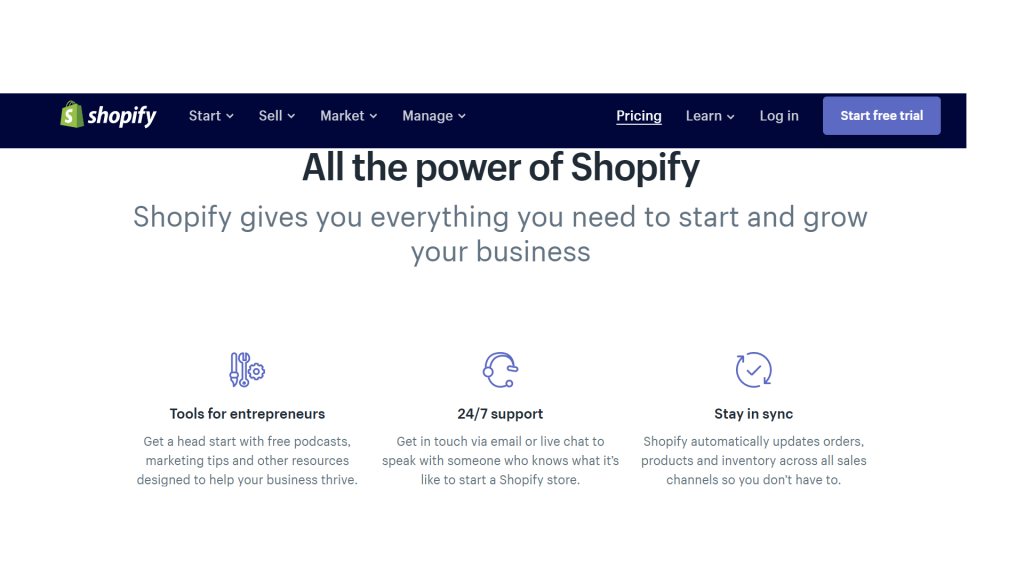 The pricing structure of the Shopify Plan is $79 per month + 2.6% and 30¢ per transaction. This price is much higher than the Basic Shopify Plan, but, of course, it offers more features than the basic one. It still has the feature of the Basic Plan. You will be provided five staff accounts and some extra feature below:
You gain access to the gift cards being an excellent way to promote more business
The abandoned cart recovery feature helps you to grab contact information from people who didn't complete their purchase
Includes a better Shopify shipping discount than the Basic Plan
The professional reports help you track the performance of your store more closely.
Who is it best for?

This plan is ideal for companies that plan on scaling up quick because of the unlimited products and unlimited storage. One interesting feature of the Shopify Plan is the transaction fees drop due to the volume when using external payment gateways. For this reason, this plan is especially recommended for stores that bring in more than $5,000 per month. And if you want to automate the abandoned shopping cart recovery process (an effective way to boost sale) and generate more professional reports to track performance, then the Shopify Plan is a good option.

Related: Shopify Unite Highlights 2019
The Advanced Shopify Plan

The Advanced Shopify Plan goes for $299 per month + 2.4% and 30¢ per transaction. It is designed for larger ecommerce businesses with an advanced report builder and third-party calculated shipping rates.

The most valuable feature that makes the Advanced Plan different from the Shopify Plan is that everything is absolutely unlimited. This means your storage capabilities are never-ending. You can upload as many products as you want, post as many videos and images as needed. In addition, it allows 15 users to receive access to the admin dashboard and offers the best Shopify shipping discount.

Who is it best for?

The Advanced Shopify Plan is most suitable for companies that would rather have their shipping handled by a third party. It's also a good choice for high-revenue companies generating over $10,000 per month in sales.

The Shopify Plus Plan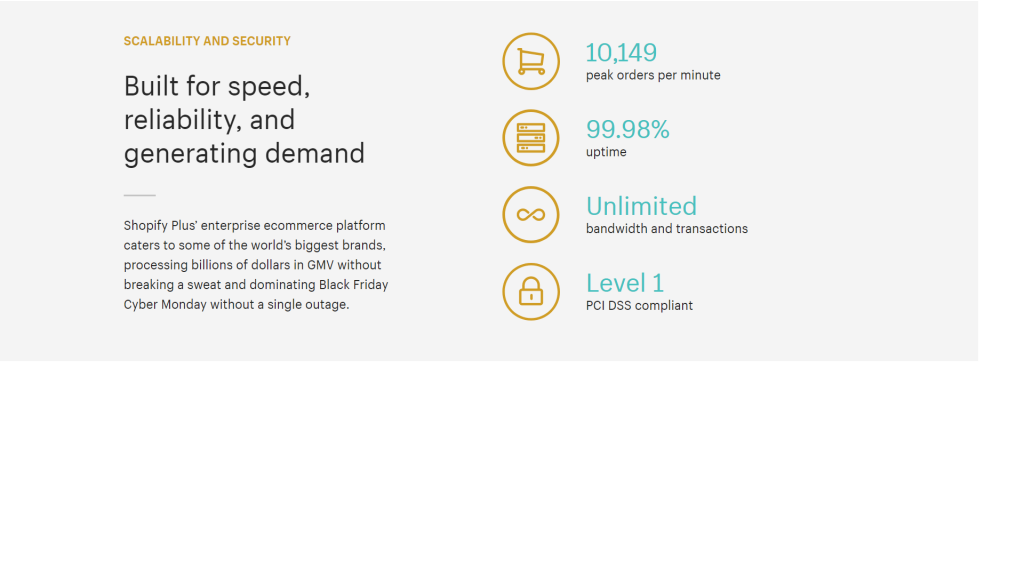 About the price of Shopify Plus, similar to Bigcommerce pricing, Shopify plus pricing is provided upon application but starts at around $2000 per month. You must contact Shopify and they will customize a rate. This rate depends on your requirements.
With this plan, your site is fully hosted, and you don't incur any transaction fees. However, unlike other the other plans, you cannot upgrade or downgrade easily. If you opt on this plan, you will be locked in for 12 months.

Who is it best for?
Shopify Plus is the enterprise plan for very large ecommerce operations that can justify the high monthly fee such as DodoCase or the Los Angeles Lakers. This is not the best option for smaller companies. However, if you have a large team, and you don't want to spend too much time managing your orders, you can consider this plan.

Payment gateways with Shopify plans
In case you use the in-built Shopify payments facility, you'll avoid commissions and keep monthly fees down. If not, there are still 100 international external gateways like PayPal, Stripe, Amazon Payments. Authorize.net, 2Checkout, etc. Of course, you have to pay a commission if you want to use these external gateways.

As we have said above, this commission depends on your Shopify pricing plan. The higher the plan, the lower the commission:
Basic – 2% commission
Shopify – 1% commission
Advanced Shopify – 0.5% commission
Shopify Plus – 0.25% commission
If you are still wondering about which plan is best for you, don't worry. You can take a free two-week Shopify trial and see how it goes, which is pretty easy to get started. And if you are a start-up business or small business, we recommend you to try Shopify Basic or the standard Shopify plan. Once you grow your sales and scale up, you can upgrade to a higher plan.
Already had a Shopify store? Discover the best Shopify apps.