On Jun 19, Shopify kicked off Shopify Unite 2019, it's an annual conference where Shopify partners and developers from all over the world convene in Toronto. At this conference, Shopify announced a number of new products for its merchants. The company has released the highlights from Shopify Unite 2019. Now let deep dive into these highlights.

A reimagined design experience for your online store

There are many entrepreneurs who already have a distinct vision for the look and feel of their online store. But they cannot design it by themselves right away. They have to spend a lot of time to learn how to work with code or they had experts done for them. However, Shopify will make everything easier for merchants to immediately and fully realize the design they had in mind right.
The new online store design experience will be available later this year. With this new feature, you will have more control over the layout and aesthetic of your store. Here's a quick look at what's in the works:

Easier customization at the page and store level. Now all pages can now be customized by using sections. It also helps you save time by setting content that you want to appear on multiple pages with master pages.
Portable content that moves with you. You no longer need to duplicate your theme or move content over manually. It will now follow you when you want to make changes to your store.
A new workspace to update your store. Make minor tweaks or ship major changes with confidence in a new space to draft changes. With this feature, you can edit and preview updates before publishing.
Bring your products to life with video and 3D models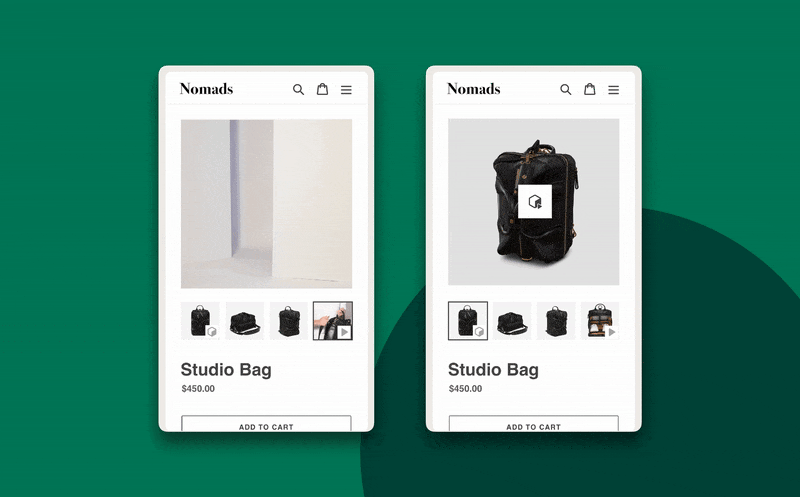 Most of the online shopping experiences only stopped at product images, but in the near future, Shopify will natively support video and 3D model assets. It will bring a richer purchase experience for your customers. Here are the overviews of this upcoming feature:

Manage media through a single location. Upload, access, and store video and 3D models from the same place where you currently manage your images.
Deploy through the new Shopify video player. Using one of our 10 starter themes, you can easily display video or 3D models using the new Shopify player for video or the viewer for Shopify AR. If your theme is custom-built, you'll have the option to manually add this functionality.
New editor apps. Shopify is inviting partners and developers to create additional apps and custom integrations to open up new ways to create and modify images, videos, and AR experiences.
Cutting edge merchandising with custom storefront tools

Shopify's Storefront API allows you to separate out the front-end customer experience from the underlying infrastructure that powers your business. In addition, your storefront is no longer dependent on certain back-end forms, which gives you the flexibility to sell anywhere and in any way you need to. This tool is especially useful for more complex or niche businesses that use the web, mobile, gaming, and other interactive mediums as storefronts to reach their customers. Here are some opportunities that this tool can help you to enhance:

Connect microservices to create personalized experiences. Think dynamic content for your blog, storefront, and product pages or accurate shipment alerts through third-party shipping services.
Turn the world into your storefront. Engage with your customers through vending machines, live streams, smart mirrors, voice shopping, and beyond.
Speedy and scalable to have development teams work in parallel. The flexible architecture enables your development teams to work alongside each other to create the experiences and storefronts of your vision.
Build lasting customer loyalty with retail shoppers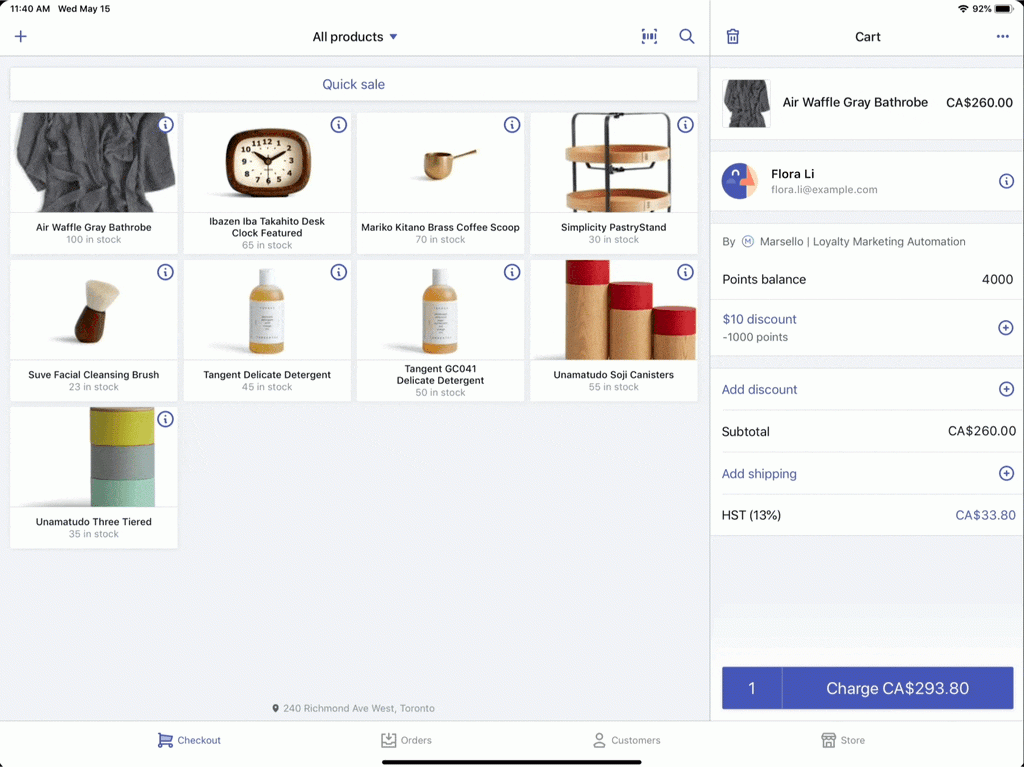 At Shopify Unite 2019, Shopify introduced new Shopify Point of Sale cart app extensions. This new app allows you or your staff to apply and edit loyalty and promotional details directly from the customer cart. Now, you will able to reward and engage with your most loyal customers without needing to click away or interrupt checkout.
Here are a few benefits that this app brings to you::

Apply discounts lightning-quick. Shopify has reduced the number of clicks needed to apply a discount from four to just one. Therefore, it saves you 10 seconds for each sale on average.
Important information at your fingertips. Key customer details, from birthdays to reward milestones, are surfaced automatically and in-context so you or your staff won't have to navigate to the apps to get alerts.
Create small moments of delight. Shopify app partners give you the flexibility to pick the program meet your expectation about online customer experience. It also lets you reward a long-time customer or create an impromptu "wow" moment for a new shopper, online or in-store.
Grow globally with seamless cross-border selling

Last year, Shopify has already been available in French, German, Japanese, Italian, Brazilian Portuguese, and Spanish. However, there are still a great number of Shopify merchants using other languages. Therefore, in this year, Shopify adds more 11 languages: Dutch, Simplified Chinese, Traditional Chinese, Malay, Hindi, Swedish, Danish, Finnish, Norwegian, Korean, and Thai.

Besides 11 additional languages, Shopify also announced that selling in multiple currencies with Shopify Payments is launched. And it will be globally available to all Shopify merchants later this year. Shopify Payment will offer shoppers the ability to convert between nine major currencies—GBP, AUD, CAD, EUR, HKD, JPY, NZD, SGD, and USD.

Announcing the Shopify Fulfillment Network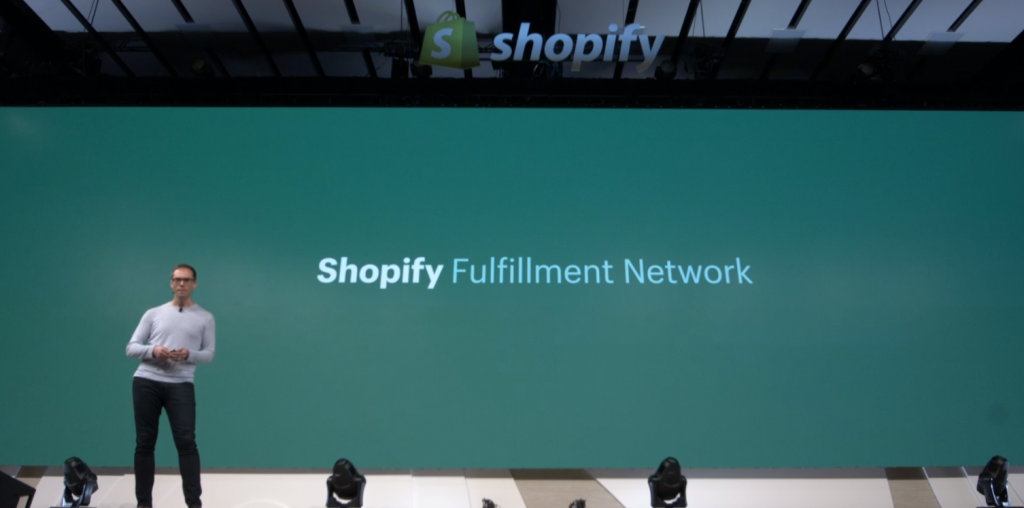 One of the most important announcements of Shopify Unite 2019 is the kick-off of Shopify Fulfillment Network. It makes it easier for you to take the complexities of fulfillment logistics off your plate. You'll be able to provide fast and low-cost delivery. Moreover, it will support purchases made across channels. Specifically, your order, inventory, and customer data syncs across warehouses and sales channels to reduce errors.

Want more information about Shopify Fulfillment Network, visit here.