Shopify merchants have just finished the biggest sales holiday of the year, Black Friday and Cyber Monday. And over one million merchants on Shopify set records once again this BFCM weekend. 

The Statistics of Shopify Merchant in Black Friday and Cyber Monday Weekend

From the start of Black Friday in New Zealand, through the end of Cyber Monday in California, Shopify merchants across more than 175 countries sold over $2.9 billion. This number increases significantly from last year's $1.8+ billion.

While BFCM remains a priority for U.S. shoppers, this sales holiday has transformed into a global phenomenon. Consumers spent an average of $83.05 per order, with Canadian consumers spending the most on average ($96.30). At the same time, shoppers in France ($66.86) and the UK ($67.01) were more conservative with their purchases.

The two top-selling cities are London and Toronto, while the UK, Germany, France, and Spain were amongst the top-selling countries worldwide. Plus, there is a growth in cross-border shopping with 19 percent of all checkouts shipping from one country to another.

Here is Shopify Black Monday and Cyber Monday weekend report.

As you can see from the above report that there is a wide range of popular product categories from apparel to electronics. That shows the power of brand storytelling: Consumers are willing to shop for these traditional categories with nontraditional companies like Bose and JBL.

"You look at apparel [and] you think apparel brands should be commoditized," Padelford said. "Yet, it continues to be the No. 1 category for Shopify because at the end of the day, [with the] things we want to buy that are valuable to us, we want to engage the story and the maker."

Another notable result of Shopify merchants is the increase of 7.8% in global average cart price from 2018, with the average time to checkout lasting 24.66 minutes. This year, Shopify's Cyber Weekend attracted 17 million U.S shoppers, a 51% increase from last year.

Direct-to-Consumers Brands are The Heroes of BFCM

These unprecedented sales demonstrate the power of borderless commerce, independent and DTC brands have over consumers. As consumers around the world are looking for more choices, these one million brands on Shopify are meeting their needs.

"The merchants on Shopify are unique retailers on the world," said Loren Padelford, general manager of Shopify Plus. "On Shopify, you get to see what DTC looks like—our customers are really focused on understanding their consumers really well."

Related: Many Digital Native Vertical Brands Do Not Offer Cyber Monday Promotions
While there is increased attention in the 2019 DTC market. from both consumers and investors, some industry experts predicted at the recent IAB Direct Brand summit that the online-only business model is going away. They pointed out some examples such as Glossier, Away and others opening up brick-and-mortar shops.

However, Padelford countered by saying that DTC is much more about the business model of selling directly to a customer and how these brands connect with people. That is opposed to having them sift through inventory at a big box store.

"You're watching consumers also say we want more choice, we want to shop directly with the brands," Padelford said. "Not everyone is in love with this idea of consolidation."

Mobile Still is Preferred Online Shopping Channel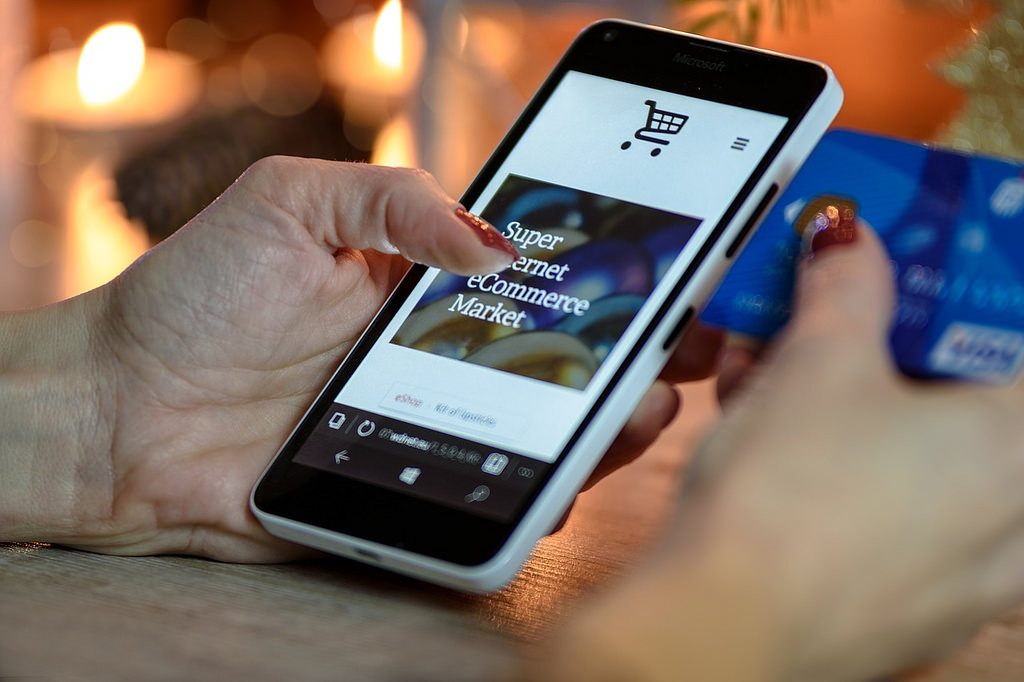 Mobile remains the preferred shopping channel this year for online commerce, with 69% of sales made on phones or tablets. Whereas, there is just 31% occurred on desktop. But it isn't necessarily surprising because mobile is an item most people carry with them at all times. Also, payment methods such as Shopify Pay (which allows one-click checkout) making it easier for customers to buy products.

Apparel and accessories saw the most orders during the weekend, while best-selling products included mobile phone accessories, makeup, and skincare.

Let's look at the Shopify Black Friday/Cyber Monday Shopping Index, which is a proprietary index that looks at orders, products added-to-cart, and pageviews across Shopify's merchants. It shows the trending products included ColourPop's Bare Necessities Shadow Palette, Raycon's E25 True Wireless Earbuds and Drunk Elephants' Protini™ Polypeptide Cream.

These strong indicators are a good signal for retailers to expect consumers to purchase more in the upcoming holiday, Christmas.
Have Shopify stores? Check out the best Shopify Apps to increase sales.