After the biggest sales holiday of the year, Black Friday and Cyber Monday, while most businesses offer great discounts to their customers, many digital native vertical brands do not offer any discounts. 

Before we going directly to the statistic of the news, we will give you a general understanding of digital native vertical brands.

What is a Digital Native Vertical Brand (DNVB)?

A digital native vertical brand (DNVB) was born from the Internet, which means they sell their products and services online. Unlike typical e-commerce brands, a DNVB controls its own distribution from the factory floor to the consumer's hand. By cutting out the middle man, they can focus on designing, manufacturing and marketing products, which make it have a maniacal focus on customer experience.

Selling online and direct to the customers means double gross margins compared to regular retail. And double gross margins means that they have a much more profitable business than regular retail.

Leveraging the advantage of selling online, DNVBs can easily access to consumers across the country to grow their business. Once they grow their business to a certain point, they move beyond selling online only by working with individual retailers or moving into their own physical stores.

Let's see the example of Daniel Wellington. Thanks to an innovative influencer marketing model the watch company grew from nothing to a revenue of 200 000 000 EUR from 2012 to 2016. In 2016, the companies net profit was 48%, which is really impressive.

Above is a quick view of DNVBs, then we will deep dive into the Cyber Monday promotion of DNVBs.

Many DNVBs Avoid Cyber Monday Promotions

The Common Trends of DNVBs

Digital Ecommerce 360 has conducted research on 65 DNVBs. And the results show that 30.8% of them did not display discounts on their homepages on Cyber Monday, compared with just 16.0% of the overall Top 50 retailers did not display discounts.

"We don't do Cyber Monday sales, or any sales for that matter," a live-chat agent at suitcase manufacturer Away (No. 488) wrote Monday to a Digital Commerce 360 analyst. "That's the upside of our direct-to-consumer model—since we make and sell everything ourselves, we can give you top quality products at a dramatically lower price every day of the year."

Similarly, mattress maker Saatva's homepage had only a small banner at the top of the screen with the text "Cyber Week prices year-round". The text linked to the main product page for its mattress with no special discounts for the holiday. Otherwise, the homepage looked normal.

"The skeptic in me says that [DNVBs] do not promote, ever, because they already make no money or lose a lot of money and paying more, effectively, to acquire a new customer puts them deeper in the hole," says Eric Roth, managing director at investment firm MidOcean Partners. "The optimist would say DNVBs have brands with awareness and loyalty and so people value their association with the product over a discount. I come down in between the two, some of each."

Related: A Key to Have a Successful Dropshipping Business
Some Specific Cases

As Roth has said that the optimist would think that their brands have awareness and loyalty so people value their association with the product over a discount. The footwear brand Allbirds is an example of the optimist one. They had a nutcracker standing between its shoe models with the text "Make your mistletoes merry" on its homepage. However, it did not mention holiday offers on its website or in its email marketing.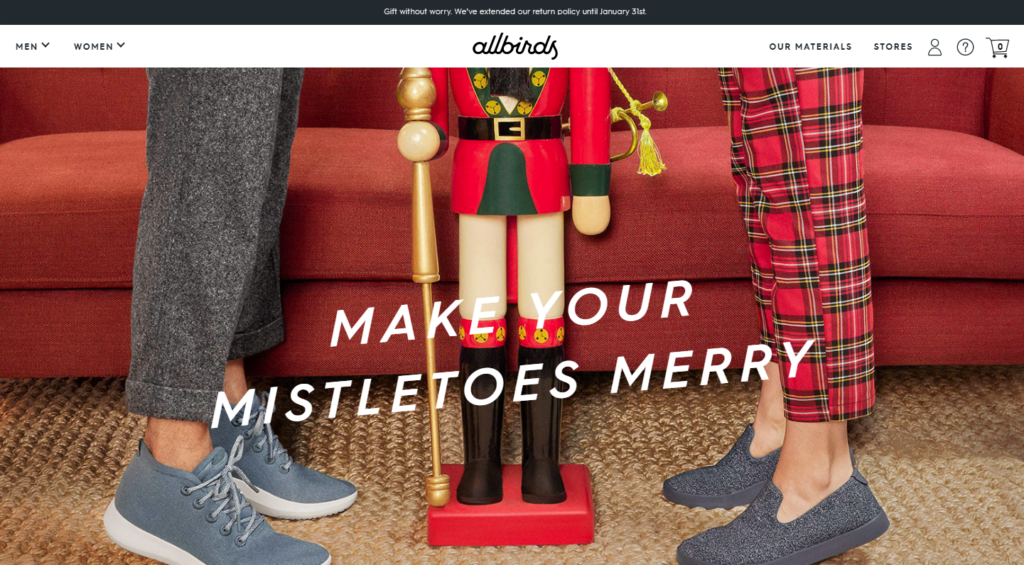 Another example is Everlane, it didn't have any explicit Cyber Monday deals, but offered a "Choose what you pay" discount. That will show the customers what the discount would cover, from just the materials used to make the product to the overhead needed to run the site. Everlane markets itself year-round as transparent about pricing. It lets the customers know where their money goes on each product page, so this promotion builds on that ethos.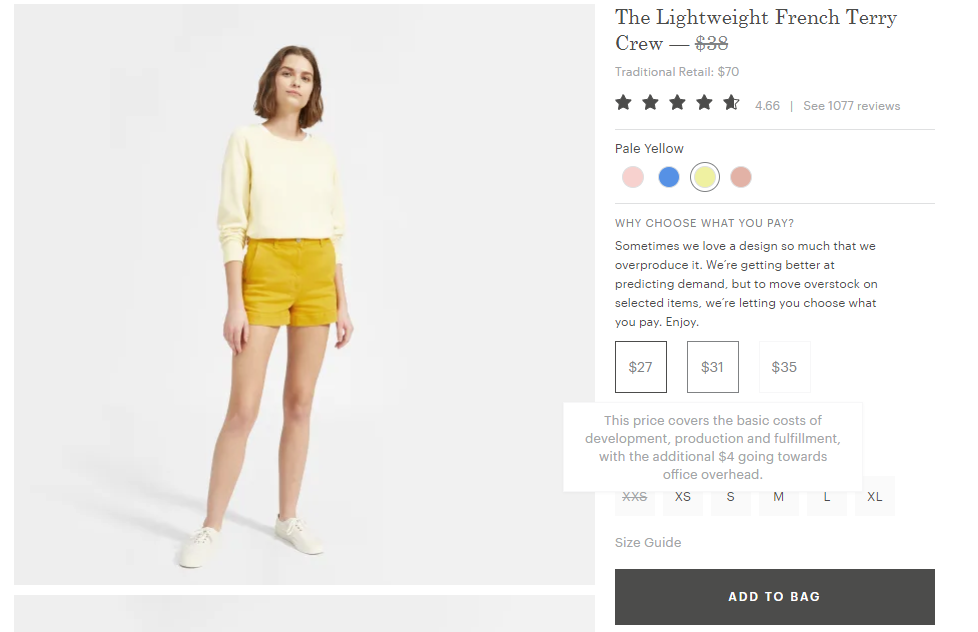 Not only clothes and footwear, but meal kits also had the least discounting. In the survey of Digital Commerce 360, all six meal-kit brands do not offer a Cyber Monday deal. Recently, the meal kit category has had a tumultuous few years. There are some meal kit brands that have to shutter and some get acquired by other companies. The rest have to face competition from Amazon.com Inc.

However, there are some categories discounted more than others because of the differences in margins of DNVBs. For example, while Saatva was the only DNVB mattress brand to not run a sale on Cyber Monday, its competitors offer a huge discount of up to 500$. How they can offer such a large discount? It is because mattresses have high price points and gross profits, which gives them the ability to absorb the costs of the discounts.