In the previous part, we have listened to the story of the two out of five merchants. Continuously, in this article, we will tell you about the rest three. Now, let's deep into each one.

Sugarbones – Offer Mystery Boxes and Bonus Items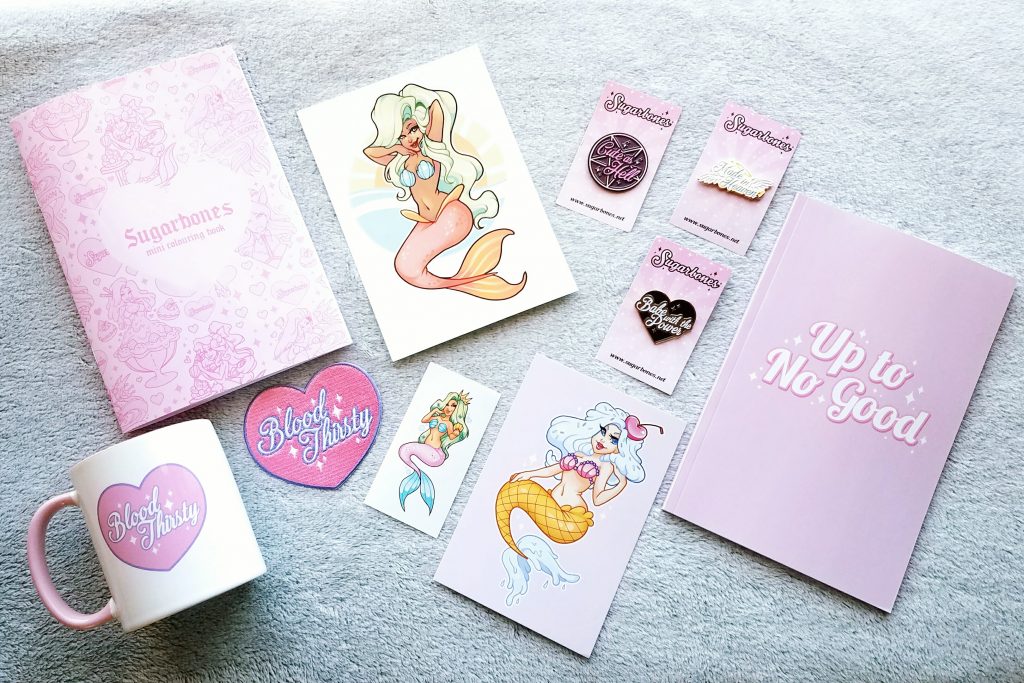 The Story behind Sugarbones

Cheyenne Federiconi has a passion for creating things. From an early age, she began selling commissioned artwork inspired by video games. But it was during art school that she found her preferred artistic style, which is feminine aesthetics with empowering messages.

She says "Pink, sparkly, and girly designs always get put down for being weak or unpowerful. So I mixed aesthetic with a lot of themes and characters that create a dynamic that empowers." To encourage the starving-artist stereotypes, Cheyenne turned her innate need into a business.

Initially, Cheyenne used the moniker Sugarbones to monetize her designs by printing them on stickers. Then, she gradually expanded her business to include enamel pins, patches, accessories, and apparel.

Sugarbones' BFCM Strategies

Having the thought that BFCM is the time to treat Sugarbones' customers to a little fun, Cheyenne often adds some mystery and surprise things into her campaign. "I'll add in bonus stickers or a miniature art print for all orders during BFCM," says Cheyenne.

For example, when a customer orders a door crasher, he/she will receive a mystery box filled with multiple pins, patches, and stickers. "Ordering a mystery box is like receiving a present where you don't know what's inside it, which is exciting for those who love surprises," Cheyenne says. "It's also a different approach without discounting the whole store and a great way to clear out inventory of older items."

To make sure these fun and exciting things run smoothly, Cheyenne has to work really hard. Because of being the sole owner and operator of her business, she juggles a bevy of responsibilities. And she has to stock inventory at least a month in advance to prepare for the BFCM and the hectic holiday season. She also finishes all of her email and social marketing materials a week beforehand as well.

Have you take a look at the previous part .
Tentree – Make Some Adjustments to Fit with Your Mission Statement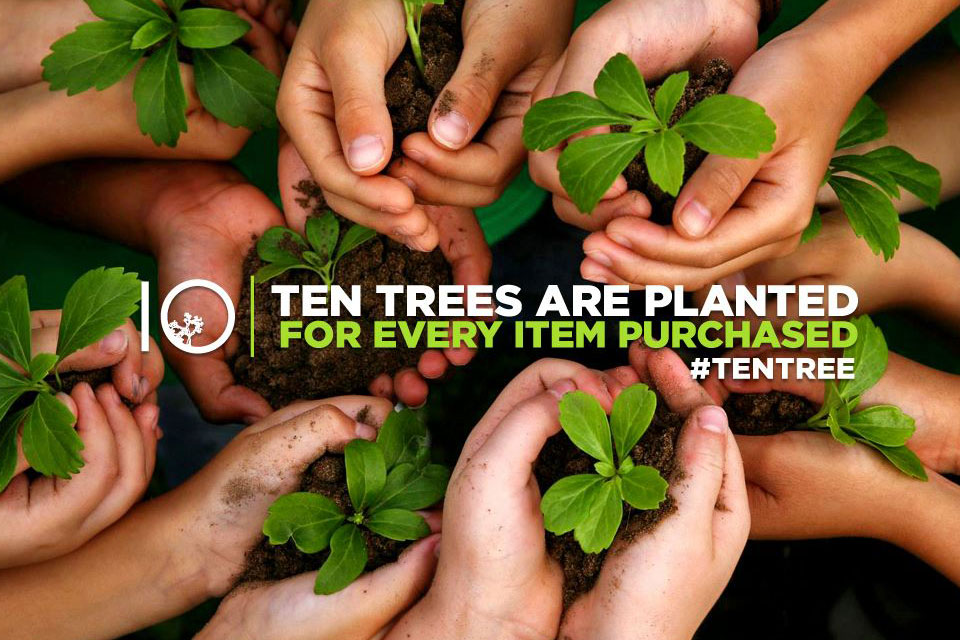 The Story behind Tentree

A semester in Hawaii inspired Canadians Dave Luba, and Kalen Emsley, then they decided to find some ways to help preserve the world's natural wonders. They followed the footsteps of socially conscious enterprises and brands, like Toms. And in 2012, the duo launched Tentree, an apparel company with a commitment to plant 10 trees for every item sold.

Tentree's BFCM Strategies

At first, the company found it difficult to participate Black Friday Cyber Monday. "We wanted to stay away from the negative impacts of consumerism and stimulating sales of items that were not needed," says Shawn McIntyre, the ecommerce manager at Tentree. 

Until three years ago, the company first put their toes into the BFCM waters. They remarket the sales period as Green Friday. "We looked at our company, mission, and products and realized there was a huge opportunity for us to promote our cause and create change during the busiest shopping period," Shawn says.

The company set the goal for this year is planting one million trees through BFCM's sales. This number is double than their target last yeat. To meet this goal, Tentree offers a sitewide percentage discount along with additional daily promotions of mystery bonus gifts, new product releases, and free shipping.

For Tentree's top customers, the company also offers early access and exclusive offers to its biggest supporters. The main goal of the Green Friday campaign is to raise awareness. In case customers want to check whether the trees were planted or not, the company will provide them with unique code. Customers can use these codes to track the location of the trees. From Madagascar to Haiti to Nepal, Tentree has been able to successfully reposition Black Friday Cyber Monday to align with its mission statement and plant seeds of change.

Ottawa Art Store – Offer Discount on Selected Items to Reach the Most Customers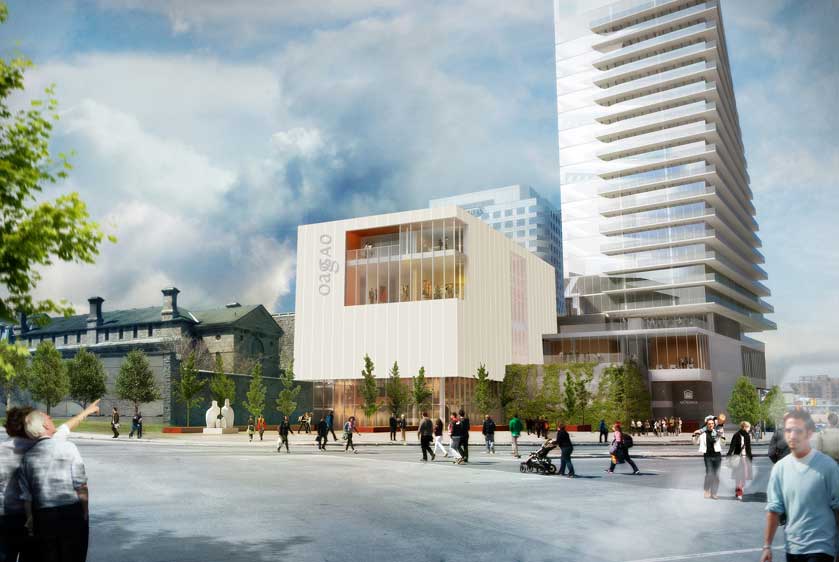 About Ottawa Art Store

In Canada's capital, Wallack's name is a symbol of art. This Ottawa art store and the gallery has been an institution for more than 80 years. The current president and third-generation owner of the store is Michael Wallack.

In 2015, Michael brought this bricks-and-mortar store entered the ecommerce world. Having an online store not only owns a modernization tool but also allows artists in remote places to purchase supplies and for others to peruse the inventory. "When artists get inspired, they want to figure out what materials or colors they'll need to complete a project, so our website is a helpful place for planning and inspiration," Michael says.

The BFCM Strategy of Ottawa Art Store

The first time Wallack joined the Black Friday and Cyber Monday is to compete against its rivals, which are American art suppliers and Canadian companies who adopted the sales period. Now, the main purpose of the store when participates in the BFCM is o benefit its lifelong customers.

Michael highlights the company's 12-month planning cycle is the key factor that helps the company to build a BFCM promotion that fits with its profitability, inventory, and, most importantly, customers' needs.

"This period is an opportunity to help customers replenish their supplies at a better price. We don't view it as a way to get new customers, but rather a way to give our customers a deal they need," Michael says.

Michael selects items that appeal to the most customers during Black Friday Cyber Monday and give special discounts on them. For example, last year, based on customers' interest, the store offered discounts on supplies and materials that need frequently restocking, like oil and acrylic paints.

Here are all the five merchants that have unique BFCM campaigns that resonate with their customers. We hope that through these stories you can find out your own strategy that brings you the most successful BFCM sales holiday.