Chinese giant e-commerce Alibaba Group kicked off its 'global shopping festival' for the year, with pre-sales already underway. The Singles Shopping Day was introduced the first time in 2009, and this year is the 11th year in running.

What is Singles Day?

Some people call it a funny name that is anti-Valentine Day. The date 11/11 is significant because of the solitary implications of the number 1. Originally, it meant for people who wanted to celebrate being single. But being single doesn't mean that you do not treat yourself, and no one agrees more than Chinese shoppers, who have been taking advantage of discounts since Alibaba first decided to turn the day into a day of deals in 2009.

Alibaba Singles Day Statistics through 10 Years

Last year, the company recorded gross merchandise volume – a measure for the dollar value of total transactions – at a staggering $30.8 billion. The event had a strong start with sales hitting $1 billion in one minute and 25 seconds. And just over an hour in, and sales exceeded $10 billion, five minutes and 21 seconds faster than 2017. The number of delivery orders surpassed a billion. This impressive number is more than twice the size of Cyber Monday and Black Friday combined in 2017.

However, it is the lowest-ever annual growth rate for the event. The total spending in Singles Day 2018 was a 27 percent increase from 2017. That's the lowest rate that Alibaba has seen in the history of Singles' Day sales, compared to 30 percent in 2017. But it is partly because the Chinese currency is weaker against the greenback from a year ago. That means the company has to get more sales in yuan to get the same dollar amount.

With the increase in the Chinese middle class, the purchasing power of shoppers also increase. Specifically, more than 300 million of China's 1.4 billion people have entered the middle-income bracket, according to the national statistics bureau. That means there is a strong force to attend the shopping day. Health supplements, small home appliances, and skincare items are among the fastest-growing categories by GMV during Singles' Day 2018.

You might also like Thanks to Tiktok Popularity, Sales of Phone Accessories Was Driven up
The Expectations of Singles Day 2019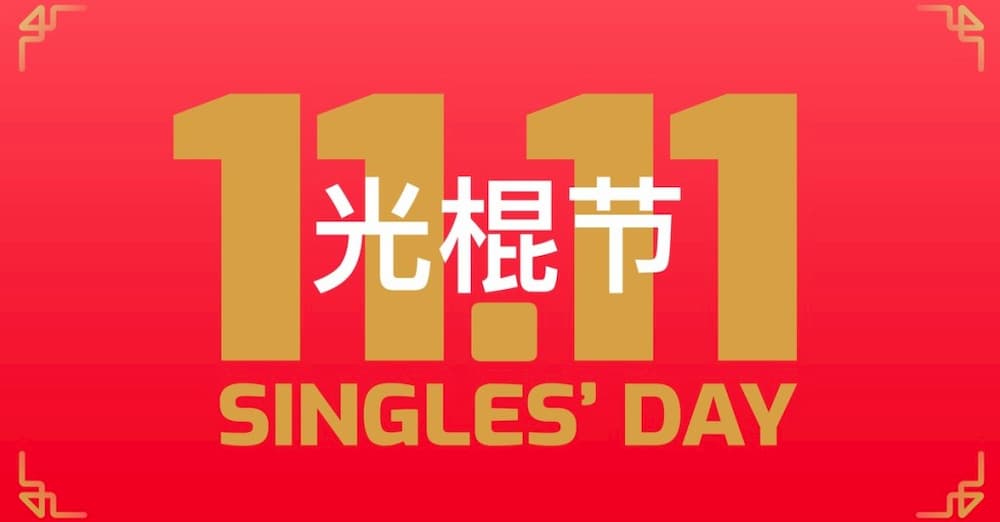 In Singles Day 2019, the company expects nearly 500 million shoppers on its websites, from across the world, especially China, where consumption needs in low-tier cities have risen over the last two years. The company says that among the 226 million new mobile monthly active users that joined Alibaba's online shopping website, Taobao, over the last two years, 70 percent were from lower-tier areas.

"The success of our focus on less-developed markets in China is reflected in our new customer acquisition growth," said Chris Tung, the company's chief marketing officer.

In order to meet the growing need from lower-tier areas, Alibaba has updated its factories with analytics tools, IoT capabilities, and marketing tools. That makes these factories become more technologically savvy, which leads to higher productivity.

Headwinds

It can be said that in the concern of the U.S.-China trade war and stock market drops in the mainland, Singles Day could provide some relief to investors. Also, because of the trade war, Alibaba has faced some problems. For example, the company saw the shares down nearly 16 percent in 2018 due to weakening investors' sentiment towards Chinese technology companies. In addition, the company cut its revenue guidance for the fiscal year.

However, in an interview with CNBC, Daniel Zhang, CEO of Alibaba told that he U.S.-China trade tensions could be an opportunity for the firm.

"Well, I would say nobody likes trade war and nobody likes the uncertainty of the economic condition. But what we always do is try to find opportunities in a tough time. If people have some pain points, this means some opportunities. How to help people in the tough time to get more business, not only in China but also in the global markets," Zhang told CNBC.

"For Alibaba, we always think about our mission, which is to make it easy to do business anywhere. I think it's more relevant today in this condition," he added.

Have Shopify stores? Check out the best Shopify Apps to increase sales.