On last Wednesday, Amazon just inundated us with a new batch of Alexa-powered products. It is including a high-end Echo Studio, the new Echo Show 8, an Echo Dot with a clock and a three-in-one Amazon Smart Oven. There was also a slew of surprises, like Alexa's earbuds, glasses, and a smart ring. Besides, the company introduced a host of new functions and features that allows users to have better control of the privacy of their data.

Wearables and Day 1 Editions

Echo Frames Smart Glasses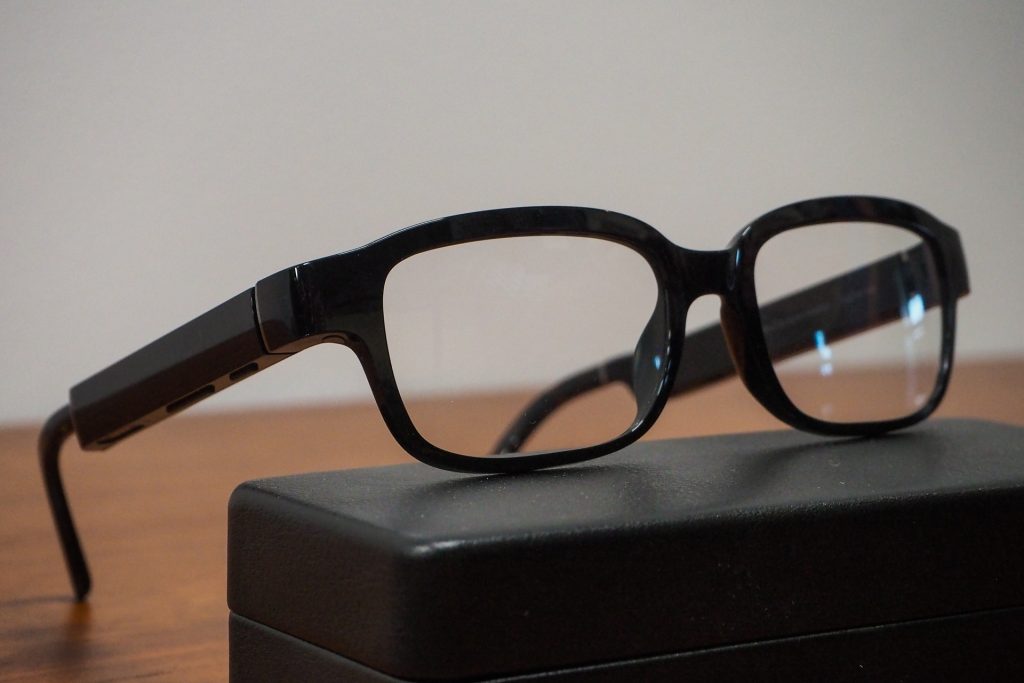 Amazon is entering the smart glasses field with the Echo Frames, which are part of Amazon's "Day One Editions." This is a program for experimental products that are complete but offered with limited availability. The smart glasses don't have a head-up display or a camera on them. Instead, it sticks 4 micro speakers in the frame for hands-free Alexa with the price is $179.99 for a pair of Alexa-enabled glasses.

Echo Buds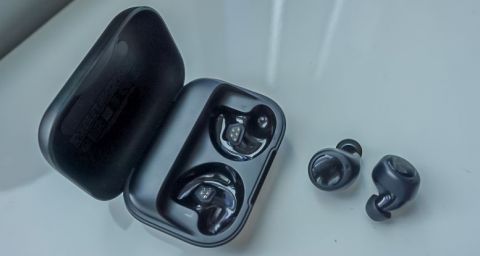 Joining with Apple's AirPods and Samsung Galaxy Buds, Amazon introduced the Echo Buds. Similar to other devices, Alexa, will activate the voice assistant, or by tapping and holding one of the buds, a separate voice assistant on your phone (such as Siri or Google Assistant) can also connect.

The Echo Buds include Bose's Active Noise Reduction Technology and provide hands-free access to Alexa, which allows you to do things like play music, get directions, order an Uber and more.

Amazon promises Echo Buds can offer up to 5 hours of music or 4 hours of call time with a single charge. This device comes along with a case that holds up to 3 charges. Now the Amazon Echo Buds are available for preorder for $130 (£120) and are expected to ship in time for the holidays.

Echo Loop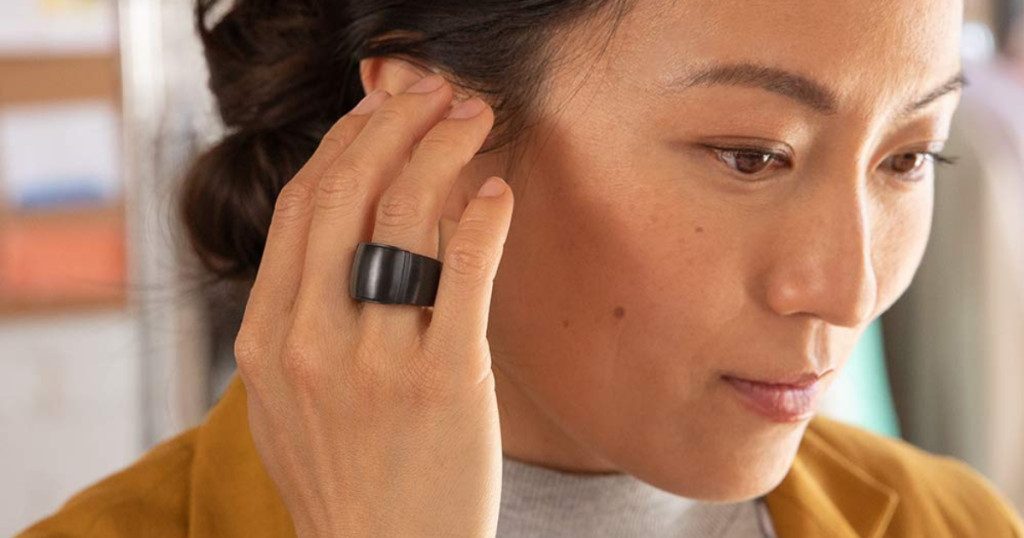 Along with Echo Frames is a $129.99 Alexa-enabled smart ring. This ring was put Alexa so you can wear the smart assistant on your finger. The Loop has a titanium frame and a small button on the bottom. With two microphones, once you tap the button and you'll be able to give a voice command to this high-tech jewelry.

Echo and Alexa

Amazon has added new Alexa privacy features

In the event, Amazon said that it has added two new commands that people can use to make sure they know what data the company's Alexa voice assistant is collecting.

The first command is "tell me what you heard", which lets people make sure they know what Alexa's listening to. The second is "why did you do that" giving people more information if the software does something they didn't intend, such as playing a song out of nowhere.

Plus, Amazon said it'll let people delete Alexa voice recordings on a rolling 3-month or 18-month basis. "We care about this," Dave Limp, Amazon's head of hardware, said during a launch event. "Privacy is absolutely foundational to everything we do in and around Alexa."

Samuel L.Jackson's voice comes to Alexa devices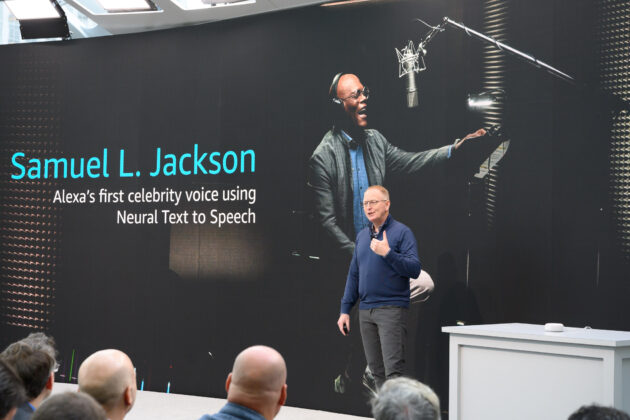 Beginning later this year, Amazon will be rolling out celebrity voices for Alexa. It appears the "voices" will actually be partially generated based on limited recordings with the celebrities, so how effective the feature remains to be seen. And the first celebrity joins with Alexa is Samuel L.Jackson.

You might also like All You Need to Know about Libra, Facebook's New Cryptocurrency
Echo Dot with Clock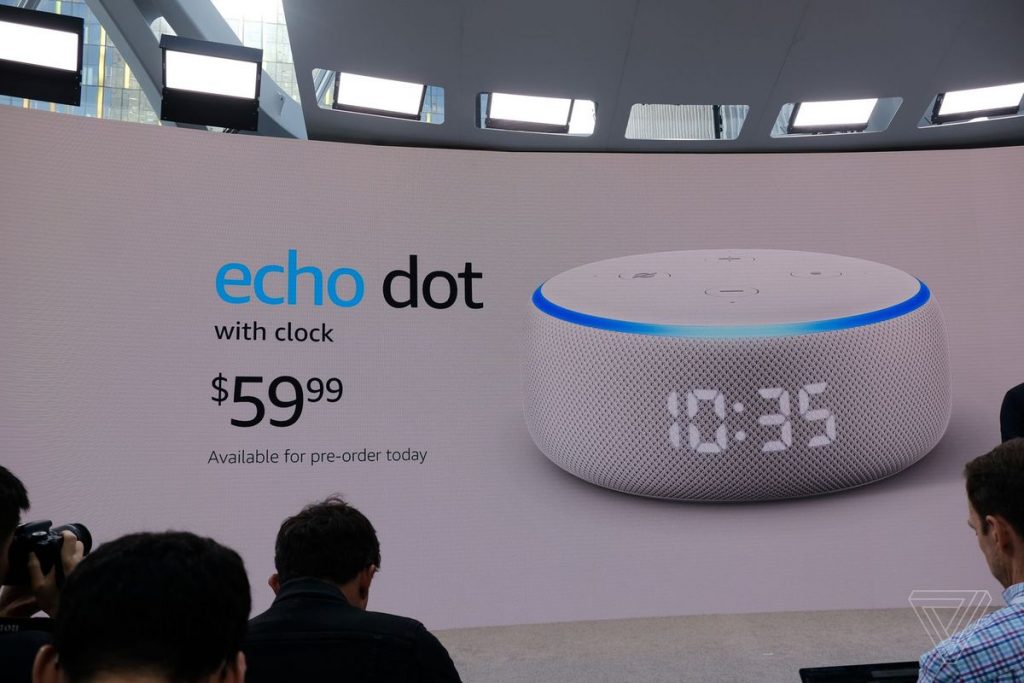 Amazon has upgraded for the Echo Dot, which is not an impressive innovation, but a nifty upgrade. This device was featured with a digital alarm clock on the front. And if you want, it can be dimmed. Also, the white LED display, which is primarily a clock, also allows the Dot to show the weather, when asked, or a countdown timer.

Echo Studio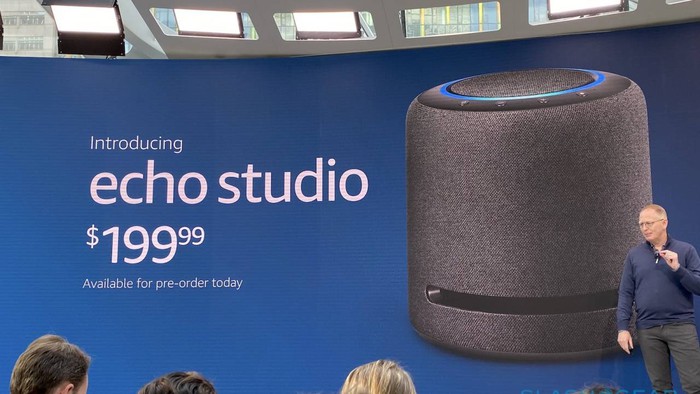 Amazon announced a $200 (£190) Echo Studio speaker at its annual press event on Wednesday. This device supports 3D audio and Dolby Atmos. It has five drivers, including one downward-facing 5.25-inch woofer, a 1-inch, front-firing tweeter and three, 2-inch, mid-range speakers aimed at different directions. In addition, it has a 24-bit DAC and a power amplifier with 100 kHz of bandwidth for high-res, lossless music playback.

Echo Show 8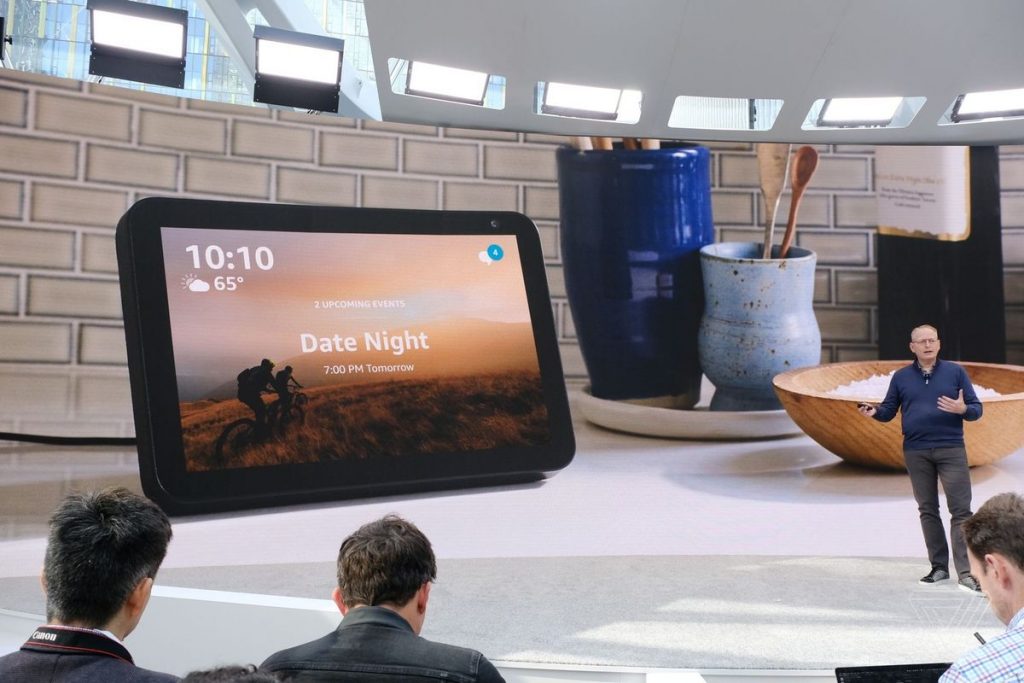 The new Echo Show 8 features an 8-inch HD display, it's a little bigger than the Echo 5. Amazon has added an alarm clock alternative to Echo 8 so it makes sense for watching videos and placing voice calls. It will cost $130 (£120) and is available for preorder now.

New Privacy Feature for its Ring Doorbells

"Home Mode", a new privacy feature for Amazon Ring doorbells, would prevent Ring doorbell cameras from recording audio and video footage when residents are home. As Amazon's hardware chief David Limp said, this mode will be released in the fall.

Echo Glow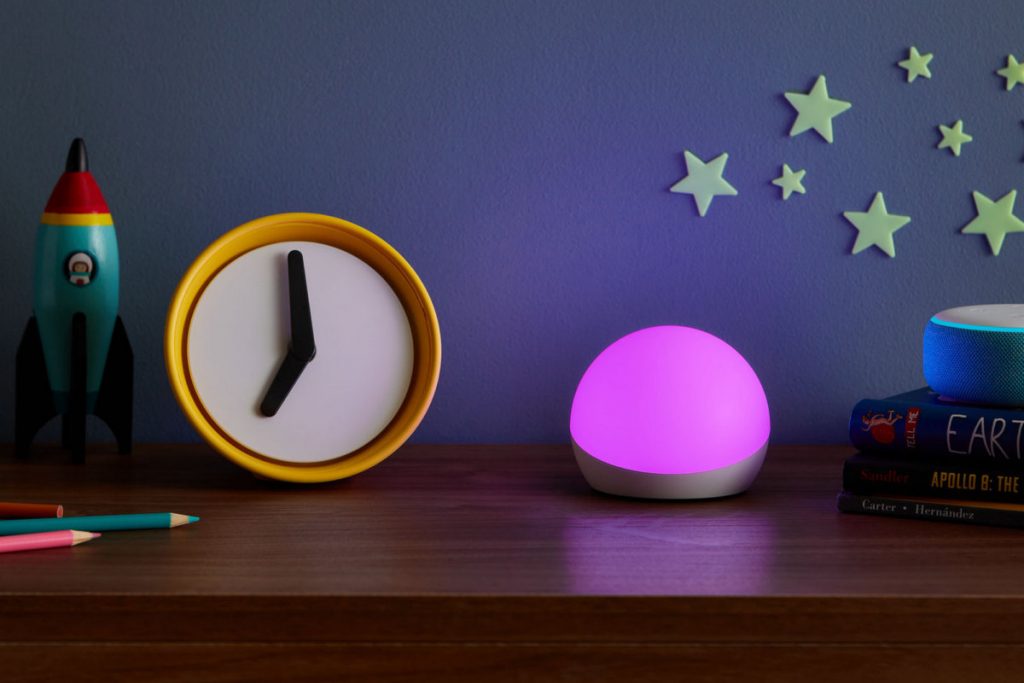 With this device, kids can cycle through colors with a tap, set a sleep timer, start a dance party or get a digital campfire light going. Amazon said that the Echo Glow is a new way for children to interact with the smart home, such as by turning lights on and off. This funny device is expected to cost $30.

Child-proofing Privacy Upgrades

In the event, Amazon announced that it is adding new privacy features for children using the company's Alexa voice assistant. In its announcement, the company said parents can use a setting called Alexa Communications for Kids to determine the contacts their kids are allowed to talk to on an Echo Dot Kids Edition.

Smart home

Alexa's 'Certified for Humans'

With the purpose of simpling your smart home, Amazon announced the "Certified for Humans" program. The program is aimed at connected lights, plugs and small appliances. In other words, devices with this certification will be simple to set up and simple to use.

For example, if you are building a smart home with one or some Amazon devices, you'll be able to quickly identify which gadgets fit in easily through this certification. To achieve the certification, devices need to use a frustration-free setup because this allows Alexa to share your Wi-Fi credentials so you don't have to renter the info.

New Eero mesh Wi-Fi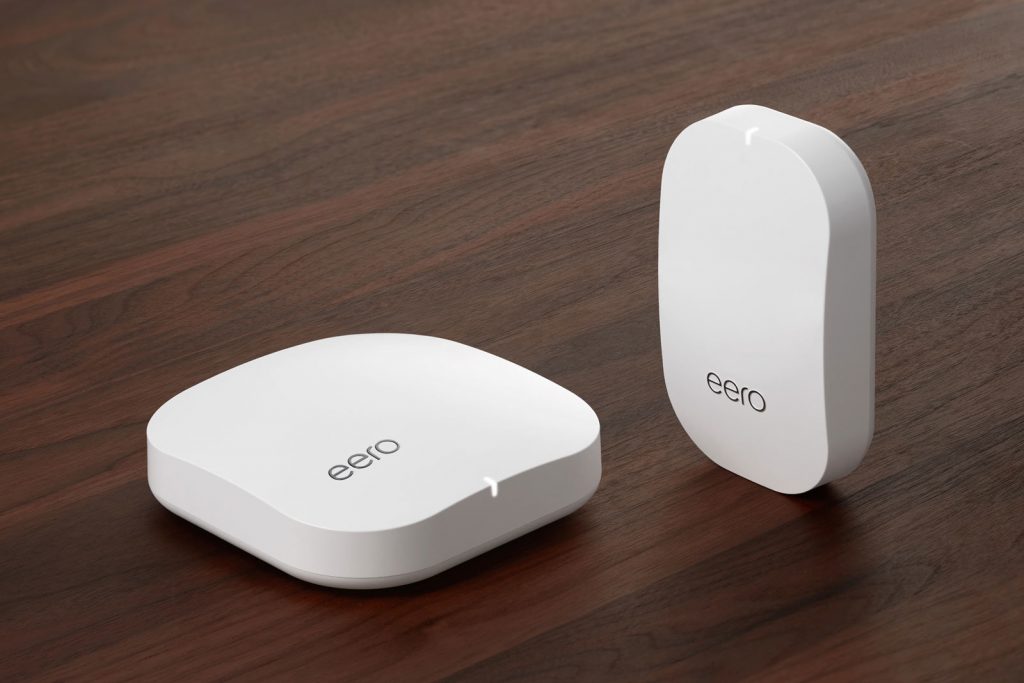 Amazon launched the next generation of its Eero router, which now works better with Alexa. The new system was upgraded with new radio technology and cut the price of a three-device system to $249 to better blanket your home in Wi-Fi.

In addition, Amazon also is expanding Eero's Alexa-powered voice control technology. Now, parents can use an Echo to pause the Wi-Fi to the PlayStation or to a child's tablet.

Amazon Echo Flex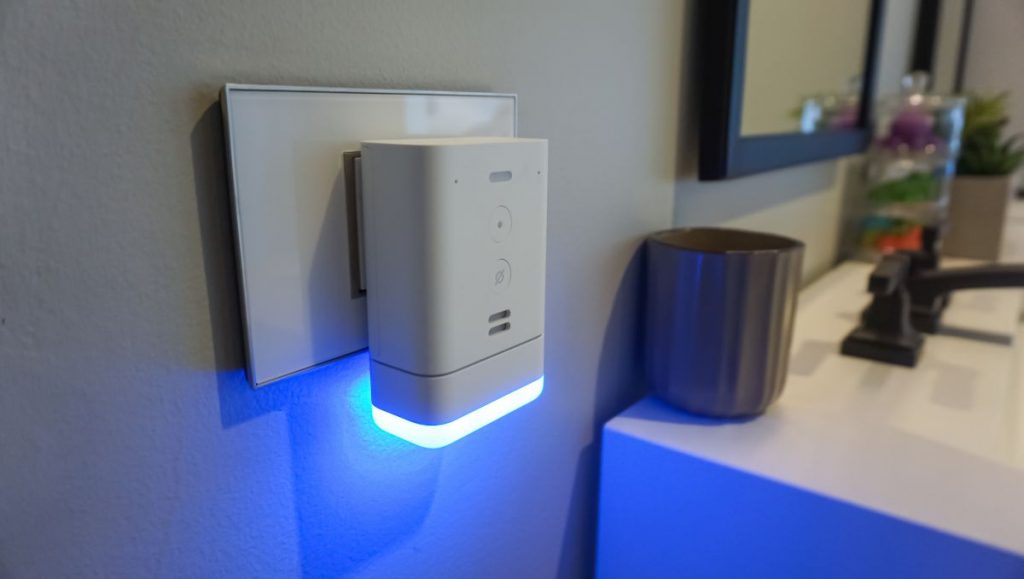 This $25 (£25) plug-in smart speaker allows you to bring it along to the bathroom. There's no camera (whew) but it can respond to voice commands. For example, you can ask it to give you the news and weather while you get ready for work.

It has an integrated USB port and optional Motion Sensor and Smart Nightlight accessories that connect to the USB port. The prices for The Motion Sensor and Smart Nightlight accessories are $15 (£15) each.

Amazon Smart Oven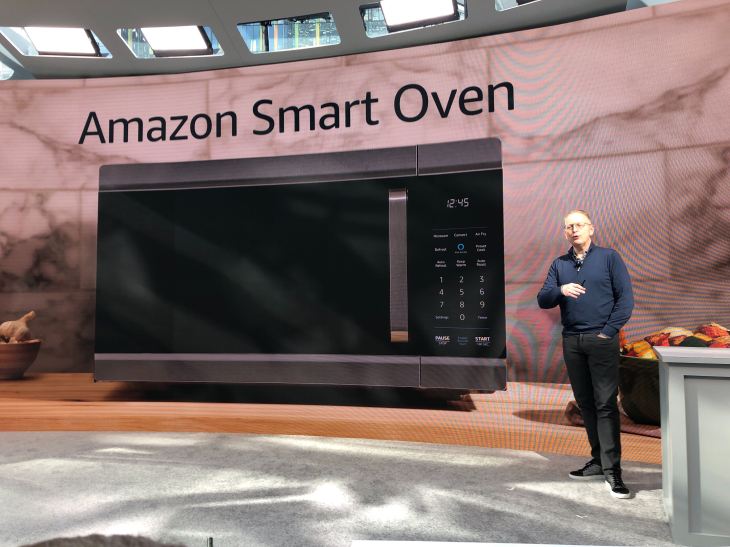 The Amazon Smart Owen a 4-in-1 microwave that adds convection cooking, an air fryer, and food warmer. And once paired with Echo, you can ask Alexa to do things like preheating the oven, start or stop the cooking, and more. The Smart Oven starts at $249 (it's in the US only) and comes with an Echo Dot smart speaker.

Amazon Sidewalk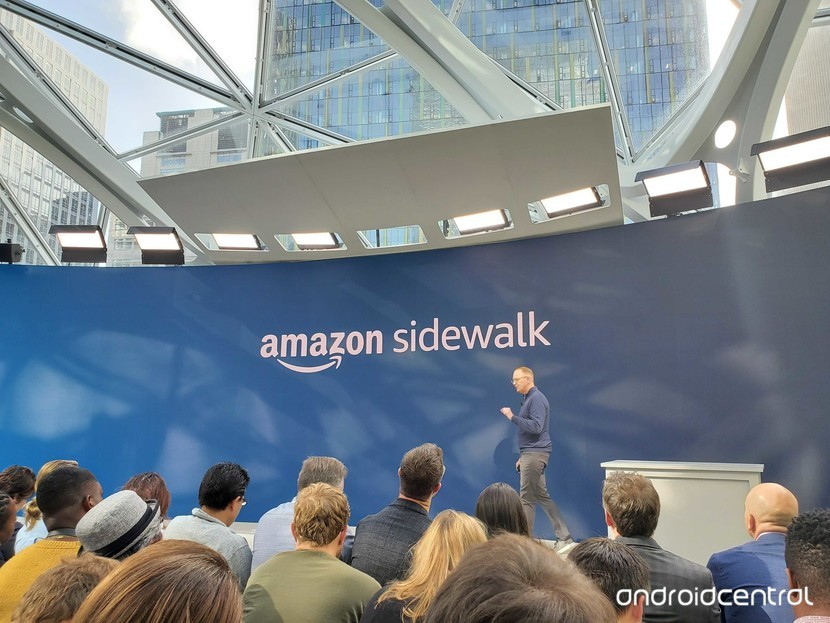 Another interesting announcement of Amazon is a new low-bandwidth network called Amazon Sidewalk. This long-distance wireless protocol was designed to connect all of the IoT devices around your home and beyond, including places where Bluetooth or Wi-Fi can't reach.

Amazon Sidewalk taps the 900MHz band of the radio spectrum. Also, it ould allow for things, for example, an Alexa-connected mailbox or lights for the yard. The company launched the protocol for the network, but availability is not yet known.

Amazon Fetch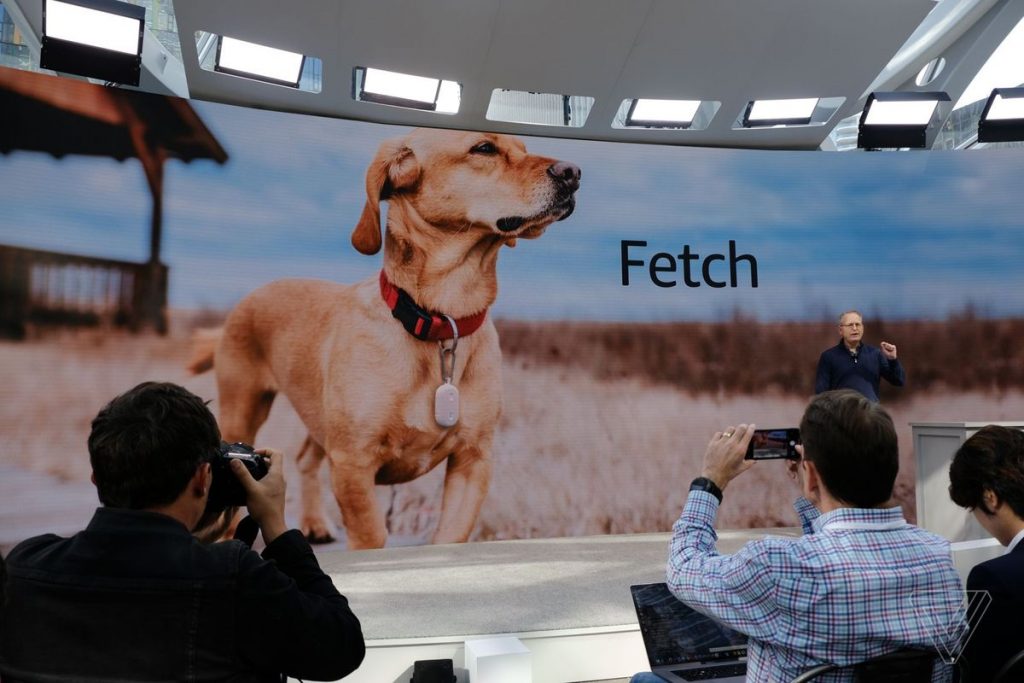 The Amazon Fetch will help you to keep track of your puppies. This device takes advantage of Amazon Sidewalk, with it you will be able to set up a geofence area around your yard. When your dogs exist a geofence, it will alert you.

New Ring Cams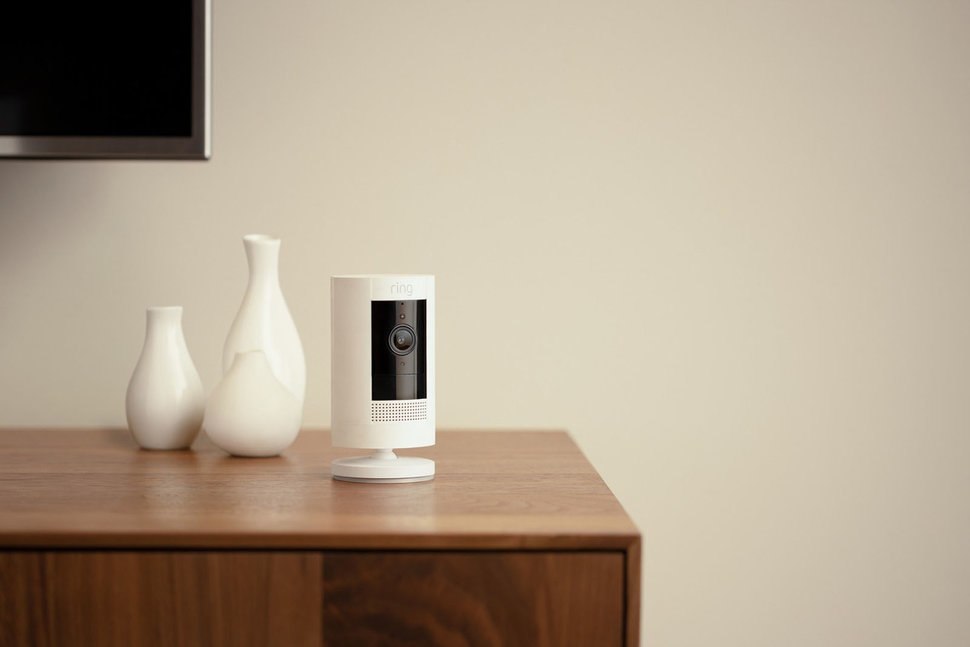 Amazon's hardware chief David Limp said that a new $199 Ring Retrofit Alarm Kit that lets you take advantage of an old alarm system's wiring and sensors that might already be installed in your home. Also, Ring is adding an updated Stick Up Cam, which got a price drop to $99.

Besides the outdoor camera, the company introduced Ring's first indoor camera for $60. This camera was the company's lowest-cost security camera.