The world is experiencing a downturn. But the recession opens up a rare opportunity to set up and run an online business.

A Chance to Start An Online Business
A conspicuous consequence caused by COVID-19 on the global economy is a tremendous increase in the unemployment rate. Governments have enforced lockdowns and stay-at-home order to limit the human-to-human coronavirus transmission. Affected businesses have to reduce staff in order to cut costs or due to lack of work.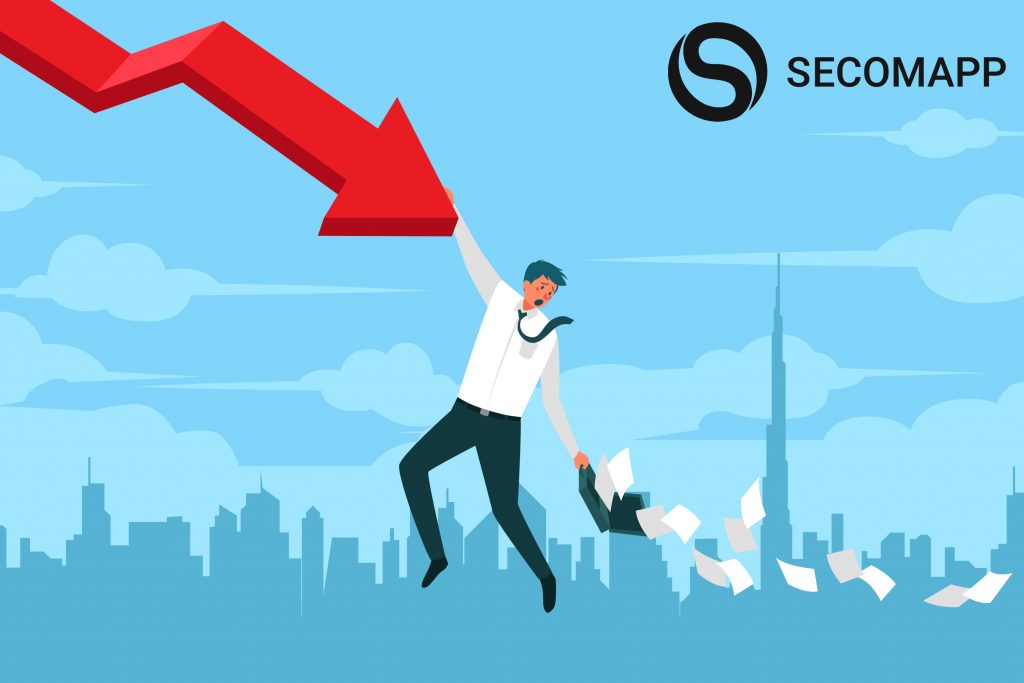 As people avoid leaving home and directly interacting with others, they turn to online shopping. In consequence, a number of companies report their online sales statistics as high as those in the last Black Friday. Some product categories witness a sharp increase in the meantime, including fitness & exercise equipment, athletic apparel, dietary supplement and kitchenware.
Building an e-commerce brand is a good suggestion for the newly unemployed as more customers prefer online shopping. People may come up with great ideas to start a business. However, the problem is how to convert a business idea into a sustainable reality.
In a free case study training video "The hottest dropshipping opportunity in the last 3 years" from Nick Peroni, he states that it is just simple to start an online business. Furthermore, in just three weeks, he helped an online store not only increased the revenue to $21,000 but also kept resources added at an incremental rate. Nick Peroni is the creator of Ecom Empires, an e-commerce platform dedicated to helping start, launch, and grow an e-commerce business in any niche. A lot of leaders in the e-commerce industry, including Peroni, is moving forward to provide the newly unemployed with the best solution to set up an online business.

E-commerce Leaders Are Taking Actions
To support clients in getting through this difficult time, some pioneers in the e-commerce industry have given prompt assistance. This includes scholarships, discounts and extended free trials.
Sourcify is the fastest growing software platform for manufacturing that connects customers with factories overseas. Nathan Resnick, CEO and founder of Sourcify, has introduced Product Sourcing School, an online education company. PSS trains people to source, produce and trade their first product within as little as 90 days. Moreover, PSS helps manufacturers get through their product motives to improve their supply chains, share their products with the whole world or launch a crowdfunding campaign. In an interview via email, Resnick stated there has been an increase of 30 percent in the number of new signups. In response, Sourcify has made scholarships available to help new clients.
Watchers Launchpad is a training program that helps users build and run a profitable e-commerce business. In 2015, Chase Hero and his colleagues founded The Watchers Facebook group which has become one of the outstanding sources for free high-quality information on cryptocurrency. According to Hero, Watchers Launchpad is offering clients a chance to get access for just $1. As a result, a number of Watchers clients have witnessed promising growth in sales figures. The costs of Facebook and Google advertising become more reasonably priced as well.
ShipBob, a tech-enabled third-party logistics company that allows businesses to sell products online, is providing real-time carrier shipping rates. This helps to calculate shipping cost simply and automatically. Businesses then charge customers the correct amount as well as drive more international sales.
Another e-commerce giant, Shopify, is offering a 90-day free trial for every new user signup. If users are currently on a 14-day free trial period, they can extend to 90 days.

Don't Hesitate to Try

Those aiding programs have created an opportunity for people who want to build an online store, as the main costs for running e-commerce businesses include variable costs and advertising costs.
Like any business, there are always lots of things to do with e-commerce. The first and foremost task is to choose an appropriate category to concentrate on based on analyzed data. Though e-commerce services providers will do their best to support the newly unemployed to successfully set up an online business, it is essential that clients take part in a promising sector during the pandemic. For instance, fitness sales have increased by over 51 percent in the past month. In the meantime, the jewellery sector witnessed a 39 percent decline in sales figures.
Such downturns can open up rare opportunities for businesses to expand. In the context of many people turning to online shopping, those who have lost jobs may come to those aiding tools to start participating in e-commerce.
Have Shopify stores? Check out the best Shopify Apps to increase sales.