Wix has become more and more well known over the last few years for its easy-to-use platform which brings many positive benefits to marketing activities. Today, Wix is the biggest player in the website building landscape with 110 million websites on a global basis. The article will provide you with some basic aspect reviews about Wix as a recommendation for you to start your own store.
Overview of Wix
Wix offers an easy drag-and-drop website builder to create a site, with a drag and drop interface and a development wonderland for complete beginners. The Wix E-commerce system basically allows selling anything from physical goods such as clothing and specialty cakes to digital goods like audio files and eBooks. The visually impressive layouts are designed for small businesses, restaurants, online stores and artists including musicians and photographers. They are available on mobile devices and can be found via numerous apps from the Wix App Market. Thanks to competitive pricing and good-looking themes, Wix e-commerce has attained some achievements.
Now let's turn to each specific aspect to see whether Wix is suitable for your online store.

Feature System
Wix offers a standard feature system like any other e-commerce platform. You will find a few features absent from the Wix system compared to Shopify. For example:
Selling in bulk is not available
Creating a website is done from a PC or a laptop only
No access to the website's code for advanced customizations
Website template can't be switched after being chosen without starting over
However, Wix provides some key features that you may find super-helpful:
Have an easy-to-use dashboard with the drag and drop interface which best suits beginners
Run an app market for including add-ons and other things like contact forms and receipts
Allow users to add a product page, integrate social media, change shapes and buttons quickly
Send automatic "thank you" message after shoppers' purchases
Offer a secure and message-based seamless checkout process
Competitive advantage over Shopify: Wix covers every aspect of the website whereas Shopify add-on library's main focus is only e-commerce add-ons.
Pricing Options
There are multiple pricing plans for your own use purpose that Wix charges you differently, namely:
Connect Domain: $5 per month
Combo: $10 per month
Unlimited: $14 per month
eCommerce: $17 per month
VIP: $25 per month
Prices can be hard to afford for premium services and functionality for freshers or students. On average, compared to other website builders, Wix is 20-25% more expensive regarding their paid plans, especially if you plan to use it for more than a few months.
Since the eCommerce and VIP plans are the only options for online stores, you have to pay either $17 or $25 per month.
Competitive advantage over Shopify and Squarespace: Wix pricing is the optimized choice to save money for startups and small businesses.
You might also interested in Building Your Own Brands: One Way to Win in Amazon's World
Templates and Design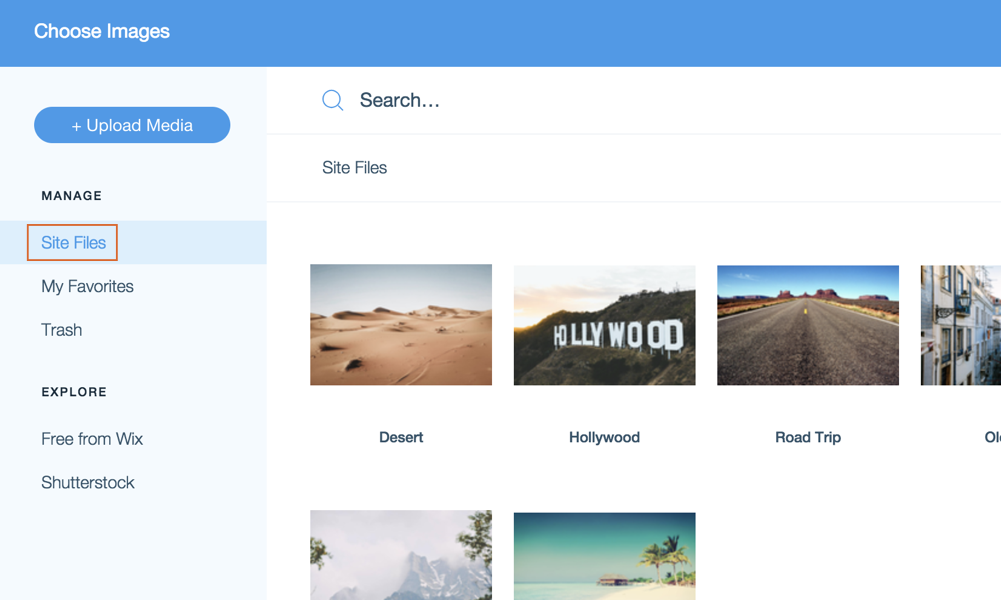 The modern-designed e-commerce templates of Wix enables you to scale up your store at will. You can either create a basic website without worrying about the complications of coding or experience advanced customizations and integrations via Wix Code. Moreover, the designs are wonderful for starting your first store and growing into a mid-sized business.
The downside of Wix templates, unlike Shopify, is that your website template can't be switched after being chosen. This can bring about a lot of hassles if you want to rebrand your store.

Mobile App
Managing your entire online store and adding products regardless of your place are no longer tough missions as Wix has released an excellent mobile app to help you. This is particularly useful when you're out of the office, you can still check-in on your orders and make sure that everything is running well.
In addition, you can chat with your site visitors, adjust your website, and keep track of bookings as long as you have that functionality on your site. Wix app is now available on iPhone and Android.
However, as the sole purpose of Wix is not e-commerce, the Wix store does not provide as good e-commerce-specific apps as Shopify.

SEO and Marketing
Wix is known as a powerful marketing platform. You can use Wix to enhance your marketing campaigns. When it comes to SEO (Search Engine Optimization), Wix is one of the best website builders guaranteeing your high rank on Google. You can edit meta titles and descriptions, customize URLs, and tweak the header code. There's also a whole host of SEO apps available from Wix's app market supporting you with guidance and keyword support.
The email marketing and coupons are managed right in the drag Wix editor, building an intuitive marketing system. You can display customer reviews on all of your product pages and build a custom content community through a blog. The ad campaigns for growing your audience and the direct integration with Google AdSense are also highly preferred by users.
Payments
The Wix E-commerce payment has improved over the years since the addition of new payment gateways along with a simple process for connecting and onboarding. These gateways include 2Checkout, Stripe, and Square. Therefore, you can choose whichever payment gateway and accept credit card payments and other payments such as PayPal.
Customer Service
Wix has a good reputation for high-quality support. When signing up for an e-commerce site, you will receive their premium support package. Callback service priority is not always available, but you can upgrade if that matters. You will get the answers to any of your questions through documentation, forums, and FAQs provided Wix Support Center. You can also call in or send an email to the company with an instant reply.
In conclusion, if you want to run a simple online store and sell fewer than 10 products, Wix is the right option for you.

Have Shopify stores? check out the best Shopify Apps to increase sale