There are many factors that force traditional brick-and-mortar businesses to move on and develop online selling channels. These factors are the incredible growth of the Internet, the increasing number of mobile users as well as the giant digital disruptors like Amazon, …

If brands can not adapt and constantly improve their physical and also online stores, they will be left behind this competitive market. And this blog is created with the purpose to provide you with the predictions about how the 2020 CPG Industry look like.

What is CPG?

You may hear CPG regularly and even you in contact with a CPG at least once a day, but not many people know what the acronym stands for. It stands for consumer packaged goods and includes items such as food, cigarettes, beverages, cleaning products, and clothing.

CPG products are items that need to be replaced fairly often, as opposed to products that you can use for a longer period of time, such as the sofa on your home. This industry is really large and fast-growing because of emerging markets.

Talk about CPG online sales only, the number of it in the US is $58.6 billion, which accounts for 11% of total CPG retail sales. Also, online sales made up 64% of the total 2018 growth. And this number is expected to increase year over year.

The Important of Selling Online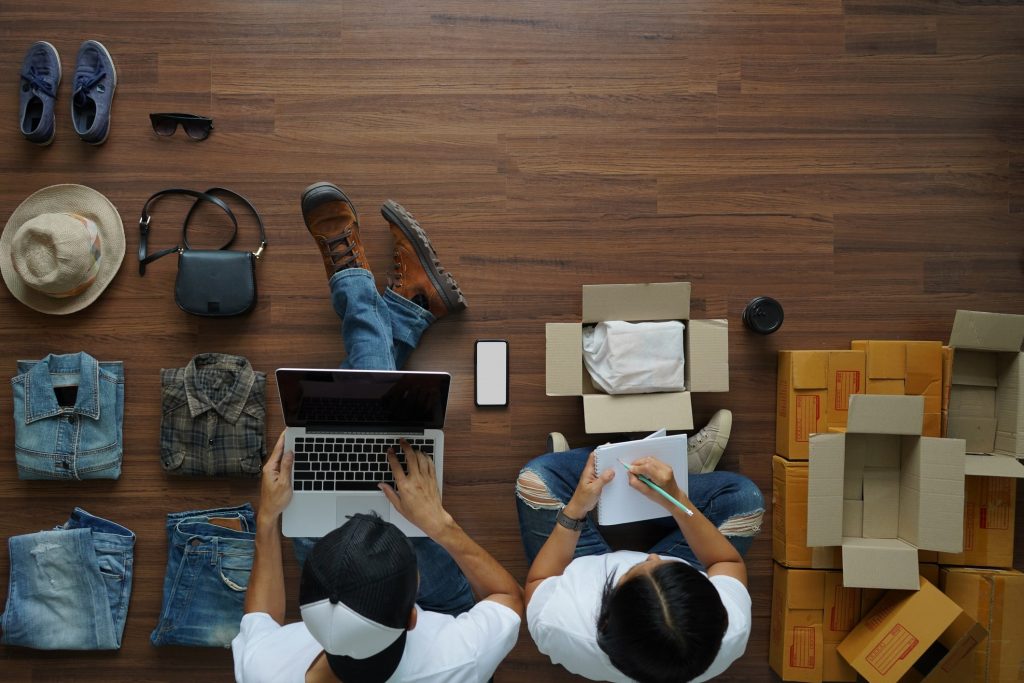 1. Lower Running Costs

The cost of running an online store is definitely lower than that of an offline store. Since the whole sales system is going online, you will save on staff, wages and other business costs, which are usually an expense such as electricity, rent and heating costs. And the amount of money that you save, you can spend it to develop your online store as well as your business.

In addition, selling online allows CPG businesses to directly control the distribution and shipping. Then, by selling D2C, brands can remove the middleman and have lower overhead over the long term.

2. Flexibility

Ecommerce websites reduce any geographical restrictions that you would normally face with a brick-and-mortar business. With modern technology and the development of mobile, wherever you go, you just need a mobile or iPad connecting Internet, you still can successfully oversee your e-commerce business.

Besides removing geographical restrictions, working online also help you eliminate time restrictions. With ecommerce websites, your potential customers can visit and go around all of your products at any time of day, compared with the limitation of online store on opening time.

3. Stronger Personalization

Going online gives you the ability to offer deeper personalization. You can leverage the data of cookies and browsing history to offer your customers better shopping experiences. Then, it will help you drive more sales and increase your ROI.

4. Rapid Innovation

Only working offline will limit your brands and your store in catching up with the latest trends. Selling online and have online channels allow you to be more sensitive to any changes or development of the market. That helps you to stand out from your competitors and grow your business.

5. Build Customers Loyalty

In case your business is only a product-based business, you have to wait for a certain time to receive your customers' feedbacks and reviews. Therefore, you can not solve the problems of your customers immediately, while with an ecommerce website, once customers feedback any problems, you can take these and adapt accordingly. That will strengthen the relationship between you and your buyers.

You might also like How to Make Use of IGTV for Your Instagram Marketing Campaign
CPG Industry Trends

1. Omnichannel strategies

As the ecommerce industry is becoming more and more modern, the expectation of customers is higher and higher. To meet their expectations and provide them with the best shopping experience, you must have a fully unified system. In other words, you do have a cross-device customer profile in your customer data platform (CDP).

The experience that you offer to your customers through online and offline channels must be consistent. In addition, all information and messages you support to customers also need to be continuous and consistent.

2. AI Chatbots

AI Chatbots continue to play an integral part in many processes including marketing customer engagement, field sales employee productivity and enabling data-driven decision-making.

These virtual assistants allow you to personalize marketing efforts and customer experience. For example, they give you the ability to provide 24/7 customer support, send alerts on new product launches, promotions, etc. In addition, these bots help you to stay on track of important metrics and KPIs and alert them in case of any deflection.

3. Branding

For any brands, the level of brand awareness is key to success, you have to build a consistent brand identity. That makes sure that you can deliver the right message to your potential and existing online shoppers.

Effective brand building helps you to stand out from thousands of competitors in the market. Plus, strong brand awareness makes buyers more trust in your products and services, then it will bring a better number in revenues and profits.

The Explosion of Online CPG Businesses

The CPG market is hyperdynamic and rapidly growing. Experts predict the boom in consumer product sales, especially in online sales as the e-commerce volume has exploded.

China is the best example for this case, the e-commerce developments are particularly troubling for traditional, brick-and-mortar-oriented CPG companies. The traditional brands, in general, lack agility in direct-to-consumer sales, while other popular shopping webs offer a wide range of products such as T-mall.com, JD.com, and Dangdang.

As a result, these old companies have to shift toward product and brand innovation investments, development new distribution channels as well as find their bearings in the e-commerce free-for-all.

Conclusion

In 2020, the CPG industry will have a larger shift into online selling. For traditional brands, to meet the expectation of today's customers, you must be sensitive to the change of the market, then find for yourself the suitable strategies. For smaller and new ones, find out your niches and your unique, then leverage your innovation and flexibility to grow.

Here is the end of this article, share your thoughts about the future of the CPG industry in the comment section below!