In the previous part, we have gone through the definition of IGTV, IGTV video requirements as well as how to use IGTV. Continuously, in this part, we will give you some ideas to use IGTV, along with some excellent examples.
The Power of IGTV
According to Planoly Blog, one-third of the most-viewed Instagram Stories come from brands. And of those, businesses say that they see an 85% completion rate on those Stories. Looking at the internet advertising revenue report of IAB, marketers in the US spent 36% more on video advertising. Specifically, there are $9.5 billion spendings on video advertising in the first half of 2019, compared with $7 billion in the first half of 2018.
With a bunch of great features, IGTV is an ideal place for brands to create intriguing and sellable experiences. Recognizing the ability of IGTV, global media company Conde Nast planned to let at least five new series get the green light on Instagram TV.
They include "No Wrong Way to Wear," a fashion series distributed through GQ; "Big Fat Weekend," a travel-focused food program from Bon Appetit; and "Love Stories," a Vogue-distributed series about romance in the age of social media.
How to Leverage IGTV for Brands Marketing Campaigns
Tutorials and How-tos
Teaching is the most appreciated form of marketing because through this your customers know exactly how to use your products. Also, they will likely unlock more value out of your products.
For example, a brand that sells condiments could share recipes that use one of their condiments. Or if you are make-up brands, you can make a video of how to get that perfect smokey eye.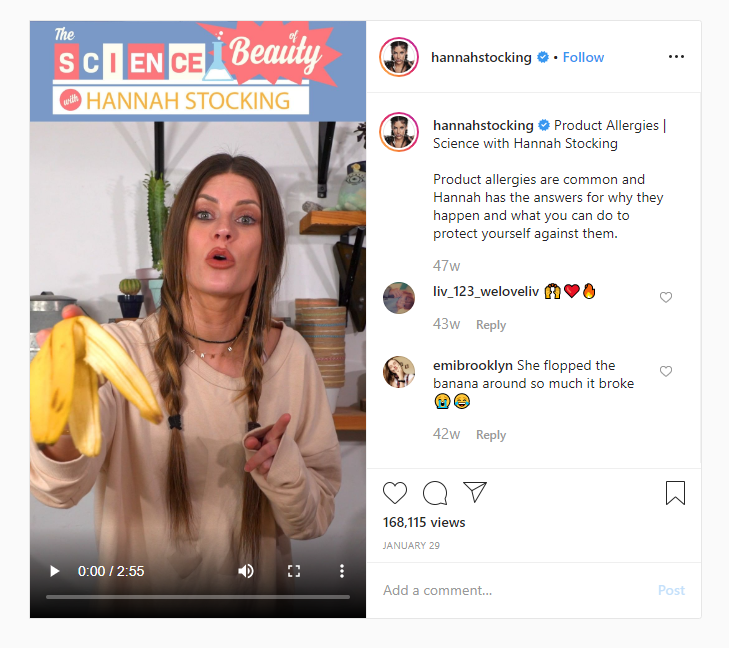 Behind The Scenes

Publishing behind the scenes is one effective way to show transparency and authenticity to your audiences. For example, if your businesses have a physical location, let film your office and team and giving followers updates on current and upcoming projects.

Let's see the behind the scenes of the Bloqueo music video of Lele Pons.
Interviews

Recently, some organizations and lifestyle brands like Bustle have used IGTV to share interviews with celebrities. Or like the email letter, The Skimm has shared a bunch of interviews with many famous and influential people, such as Nancy Pelosi, Kristin Davis, and Chanel Miller.

Do a Q&A With Your Followers

Do a simple Q&A session with your customers allows you to answer the most important questions your customers have. For example, Who are you? What is your brand about? Why should I pay attention to you, or buy your products? Then, your customers will find it easier to trust and support your business.

Try to have your followers submitted interview questions and answer them on video. This type of user-generated content is a great way to build a relationship with your followers.

Vlog to Your Audience

This is popular with influencers, which helps you to build a personal connection with your audience. For brands, when you vlog your daily reflections, you not only invite your customers to watch your brand grow but also become a part of that growth.
Have you taken a look at the previous part How to Make Use of IGTV for Your Instagram Marketing Campaign
Excellent Examples of Using IGTV

Netflix, the world's leading streaming entertainment service was the one that leverages IGTV efficiently. Starting with the video of Riverdale's Cole Sprouse when he was eating a cheeseburger and making eyes at the camera. The length of this video is 1 hour, no less, taking full advantage of IGTV's new 60-minute limit. Up to now, this video attracts over 1 mil views

In addition, it also cuts some parts from its shows and movies, then uploads them on Instagram TV. Most of these videos have more than 1 million views, with the highest is 5.5 mil views of "The Cast of Chilling Adventures of Sabrina Plays Kiss and Tell". That helps Netflix to draw the attention of its followers toward its new movies and shows.
Neetu Josh is a Northern California-based makeup and hair artist. She works as a freelancer, also a makeup teacher. Successfully using the IGTV channel to promote her services makes her stand out with other competitors.

Using colorful, professionally taken cover photos, Josh is able to make her content become the special ones among a large number of posts in the Popular tab. She turns IGTV into a space for tutorials and behind-the-scenes features.
The Portuguese Kids are a comedy troupe producing original memes and sketches. As their name has shown that their comedy is combined with the cultural experiences of the international Portuguese diaspora.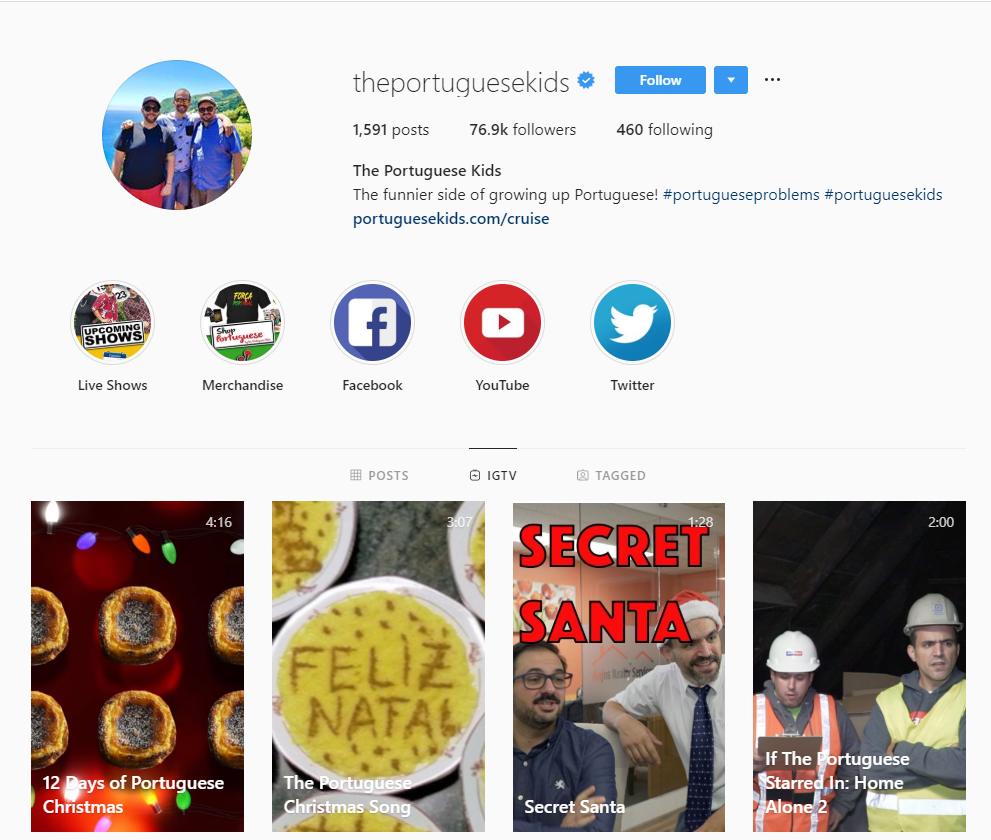 On their Instagram, they show their relatable, highly shareable memes about growing up Portuguese, while on IGTV, TPK writes and performs original sketches. That encourages followers to watch cross-over between platforms, without being repetitive.

TPK wisely leverages Instagram and IGTV by linking their online store on the posts. Once audiences click on, they will be directly brought to TPK stores which sell Portuguese food products, cookbooks, kitchen supplies⁠, home decor, apparel and a wide variety of small gifts and trinkets.
Conclusion

Instagram TV is different from other video platforms, and if you still use it as normal, you are missing out. IGTV offers you an opportunity to have a deeper connection with your followers. With long video up to 1 hour, it will encourage your followers to reflect on your brand message as well as continue to explore the rest of your Instagram account and online channels.

We can see the improvement efforts of Instagram, which makes it becomes a powerful growth tool for brands, especially product-based businesses. By using IGTV in the right and creative way will help brands to draw more beautiful numbers and a larger profit in the years ahead.