After restructuring the business for a month, eBay announced that on May 1 it will shutter eBay Commerce Network.
EBay Commerce Network
The eBay Commerce Network (ECN) is a third-party advertising network allowing merchants to promote their products on non-eBay sites. In 2005, eBay purchases a comparison shopping engine Shopping.com for $620 million. Eight years after the deal, the online marketplace built an ad network around Shopping.com, which it dubbed the eBay Commerce Network.

On April 2, 2019, on the site issued to advertisers on the eBay advertising network, the company stated:
"Thank you for your partnership with eBay Commerce Network. We've been proud to see our platform evolve over the past two decades. We want to continue providing customers with the best possible selling and buying experience. As a result, we are focusing on business that complements our core marketplace and discontinuing eBay Commerce Network effective May 1st, 2019. We are committed to enhancing our advertising portfolio throughout 2019 and hope you consider exploring our advanced core advertising and affiliate marketing opportunities."
Why the eBay Commerce Network is discontinued?
In the early years, the eBay Commerce Network had about 2000 publishers, targeting about 250 million merchants. However, nowadays retailers have a wide range of choices to target their potential online customers. Whereas, ECN was a relatively modest effort. As a result, today there are only 1000 publishers and less than 1000 merchants using it.

In addition, shutting down the eBay Commerce Network is part of a multiyear effort to transform eBay ad business. In recent years, eBay is refocusing on its core marketplace business. Specifically, it is trying to shift from third-party advertising to first-party advertising. The company announced that it was building a direct ad sales team in March 2017. Simultaneously, eBay initially outlined the shift plan.

By refocusing, the site is hoping to get noticed by marketers amid the growing competition from e-commerce giant Amazon, which may help eBay to get more the digital ad share. According to eMarketer, Amazon's ad business is expected to grow more than 50% this year. Amazon attracts marketers by its ability to target consumers at various stages of their shopping sessions as well as the wealth of consumer data that this platform can offer. Similarly, eBay also wants to attract advertiser in the same vein.

You might also interested in: Acquisition Brings Magento Commerce to Adobe Experience Cloud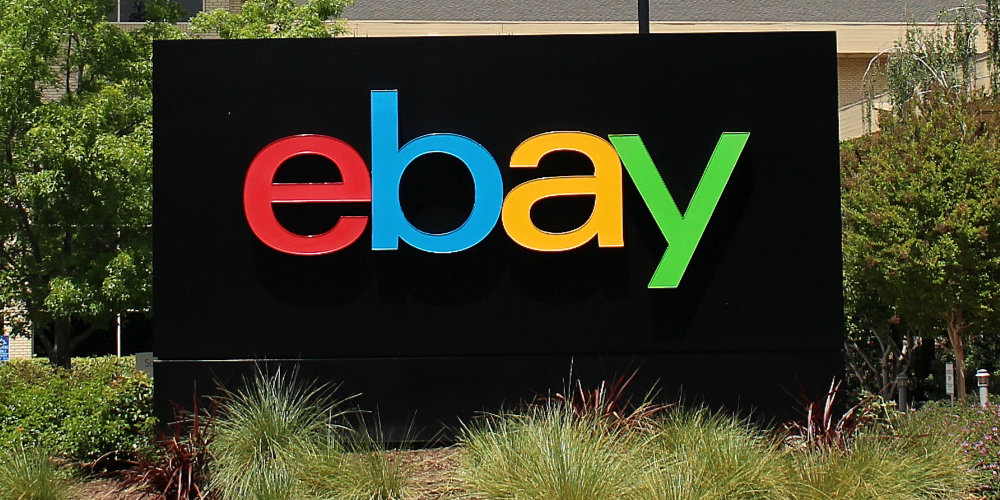 What happens to ECN merchants and publishers?

Traffic will automatically stop after May 1st, 2019. Therefore, eBay suggests some steps for ECN merchants and publishers.
For publishers:
Remove all ECN data and marks from your sites after May 1st, 2019
Disable your ECN API and feed integrations
For merchants:
Discontinue delivery of merchant content after May 1st, 2019
Pay all outstanding invoices (if applicable)
EBay will issue refunds to merchants that had any balance remaining in their accounts beginning in mid-May 2019. The company will also pay out any balances to publishers by June 1.

Recommendation for ECN merchants and publishers
EBay encourage ECN merchants to leverage the fast-growing Promoted Listings ad format, which enables sellers to pay for premium positioning in search results on eBay. Promoted Listing generated $80 million in revenue during the crucial fourth quarter. This number was nearly 150% higher than the previous year. In 2018, it had 600,000 active sellers promoting 200 million listings, which is up from 160,000 sellers a year earlier.
For publishers, eBay recommends eBay Partner Network, which is eBay's affiliate network. eBay Partner Network provides publishers with an opportunity to access over 1 billion listings on eBay. However, with these two platforms, merchants will need to sell directly on the platform rather than through third-party websites.
Final Thoughts
Through restructuring the business, the company aims to increase revenue by 66.7% from $600 million last year. CEO Devin Wenig said "We'll continue to ramp our advertising efforts in 2019 while ensuring we achieve the right balance between user experience and monetization as we build towards $1 billion advertising revenue opportunity," in a conference call with analysts.
However, there are two remain questions whether eBay has enough merchants on its site to grow its first-party ad business and whether it can attract new advertisers.

Have Shopify stores? check out the best Shopify Apps to increase sale