For nearly a decade, the boom of ecommerce has been on a steady rise with no signs of slowing down. It is predicted that by the next year the global ecommerce market will grow to over $4 billion.

The reason why the eCommerce market is so incredibly large is that it is easy to enter. If you have a great business idea, just after a few clicks you can create an online store on your own. However, online entrepreneurship is not everyone's cup of tea. You can easily launch your business, but it doesn't mean that you can easily succeed. Because the competition in the ecommerce industry is extremely high and consumer trust is generally low. In fact, over 90% of new online businesses are shut down after just four months.

Part of the reason why so startups can not survive is they have made some mistakes. To help your business grow, in this article, we will discuss some common mistakes that many ecommerce businesses make.

Setting Your Niche Too Wide

Many new eCommerce store owners set their scopes too broad. Because they hope that their wide net will catch more fish. But in fact, the competition is extremely fierce, other brands can beat yours based on price, value, or popularity. For this reason, you may actually limit your reach due to trying to speak to a large, vast audience.

Instead, a narrower niche approach is a better choice, especially for smaller online companies. One thing to remember when choosing your target customers that you need to do some intensive research. That makes sure that your products or services are relevant to your audience. If not, you will waste a lot of time, money, and effort trying to convert customers that have no interest in your business.

Using a Free Theme or Cheap Platform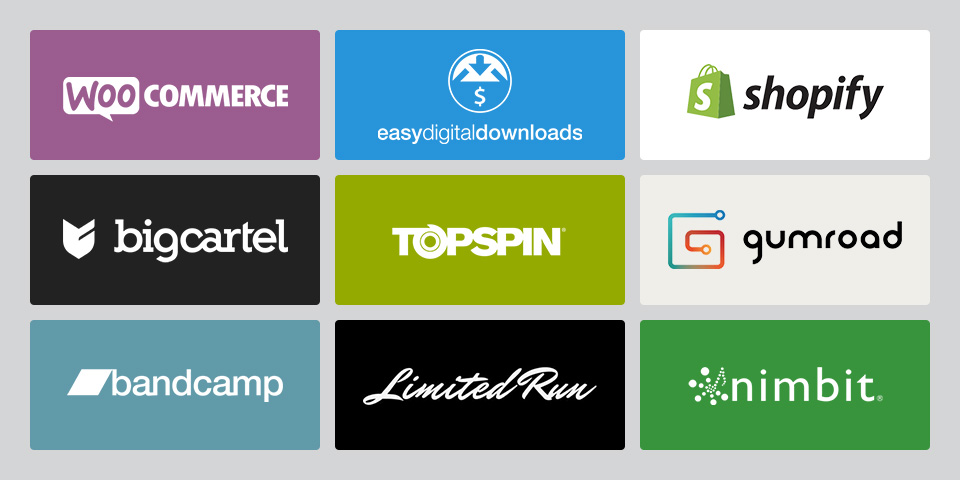 We do not blame you for choosing a free theme. To be honest, the low-price factor is really tempting. However, it will be difficult making your shop stand out since other shops will be using the same one. Therefore, if possible, you should buy a premium theme.

It is a kind of investment because premium platforms like Shopify can offer you so many amazing features. For example, it provides you with a variety of great themes that are a one-time flat fee to purchase and are mobile-friendly. Plus, there are also a lot of layout options and you can customize your shop and branding even more.

Do not choose a platform just because it is the cheapest. Be sure to compare and contrast the features of each platform to make sure it's the right fit for you. The right platform will help you create a better customer experience, grow your shop, and save you time.

Ignoring Critical Digital Business Security

Nowadays, people's security worries are generally high due to a series of news stories and cautionary tales throughout the past few years. For this reason, customer's information security is an aspect that you need to seriously care about.

According to a report from PwC, 69% of consumers do not think that online businesses are doing enough to keep their private data protected. And 87% of online shoppers would switch to a competing brand if they felt their information may be in danger.

From these numbers above, you can see the importance of keeping your customers' data security. Unless you do that, you can not prevent your customers from switching to another brand.

There are some things that you can do to make your customers feel safe. For example, you need to use an e-commerce platform with an SSL encryption for any online payments. Besides, you also need to show trust badge symbols throughout your website. By displaying BBB certification, anti-virus software, and payment protection, you will gain consumer confidence and trust in your website.

You might also interested in Shopify Chat: A Better Shopping Experience with Real-Time Conversations
Overwhelming or Complicated Detail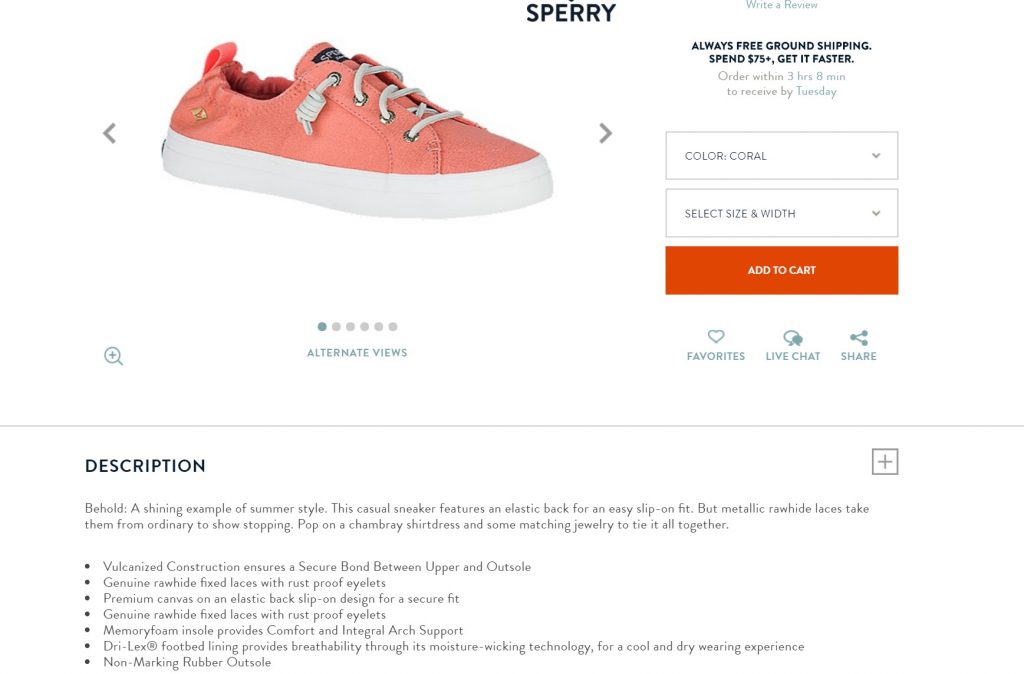 Product descriptions are a prime spot to include keywords as part of your ecommerce SEO strategy. However, it is important that you don't offer too much or too little information, which makes your customers confused.

Going into too much detail is going to turn people off, especially those who typically scan these sections for quick information. Adobe State reported that 38% of online shoppers said that they would exit a website if the content was simply too long or took too much effort to read.

On the flip side, giving super vague information also leaves customers wondering what you actually have to offer. You must aware that the overall look and feel of your product pages are incredibly important. Therefore, make sure that your descriptions are truly descriptive.

If you want to provide your customers with further information about your products, you can put it in FAQ pages or longer content pieces. Let's take the skincare company Derma-E as an example here. The company just give their customers with fairly straightforward descriptions. And the chockfull of information about the ingredients, benefits, and ways to use each product is shown on their blog posts and social media pages.

Grossing Over Content Marketing

Many first-timers want to get things going as soon as possible and they consider content marketing as a too time-intensive marketing strategy. Therefore, many eCommerce stores just skip it entirely. But, in fact, content marketing produces up to six times more leads and conversions than PPC ads, social media marketing, and most other advertising methods.

As we can see from the Derma-E example above, creating a few solid content pieces will help you to support the digital buyer's journey and boost SEO value. Make use of blog posts, product descriptions, and on-page content to influence consumer decisions and search engine rankings.

Conclusion

As the market is becoming more and more tough and saturated, it is harder and harder for you to stand out and convert customers. In order to survive and grow your business, you should avoid these common mistakes.

Make sure that the details of your website and business are designed to build trust. Seriously think about your target audience and focus on creating strong-influence content. By doing that, your ecommerce business will be more likely to succeed.