Whoever you are, your creativity can always be monetized with physical goods. You can put your own original spin on daily products and sell them online. However, if you follow the traditional route of buying and holding your own inventory, you may be left with a pile of products that aren't selling. Print-on-demand services offer an alternative way to remove managing inventory risks as well as reduce time and investment. They allow you to go from creating to selling customized products at a fraction of the cost.
What is Print On Demand (POD)?
Print On Demand is selling your own custom designs on various types of products. The product categories range from t-shirts, hoodies to books and many other items. Using print-on-demand services, you will take no charge in post-sale activities (printing, shipping) as they are handled by your supplier. It takes only a few clicks to fulfill an order once you've set everything up.
Print On Demand is used for various purposes. They include testing a business idea, monetizing an audience, creating original products or printing on-off items.
The pros and cons of Print On Demand
A print on demand business, like every other business model, has its own set of pros and cons that are discussed below.
Pros
Quick product creation: Once you have the design, you can create the product and display it for sale in minutes.
Assured shipping: Shipping and fulfillment is all supplier's responsibility. You're just responsible for customer service.
Low investment, low risk: Since you're not physically holding any inventory, it's easier to add or remove products, test ideas, or pivot your approach.
Cons
Lower margins: Naturally, costs per item will be higher than costs bought in bulk. Thus, on-demand products may have thinner profits, depending on how you price them and acquire customers.
Reducing control over shipping: Shipping costs can get complicated as kinds of products vary from each other. Your options may also be limited in case of creating a standout unboxing experience.
Limited customization: Customizing products depends on the vendor and the product itself. You'll have to consider base costs, customization options, printing techniques, and available sizes to make the final decision on which products to customize.

You might also interested in: Amazon Loses Express Delivery Contract with FedEx
Steps for a successful print on demand business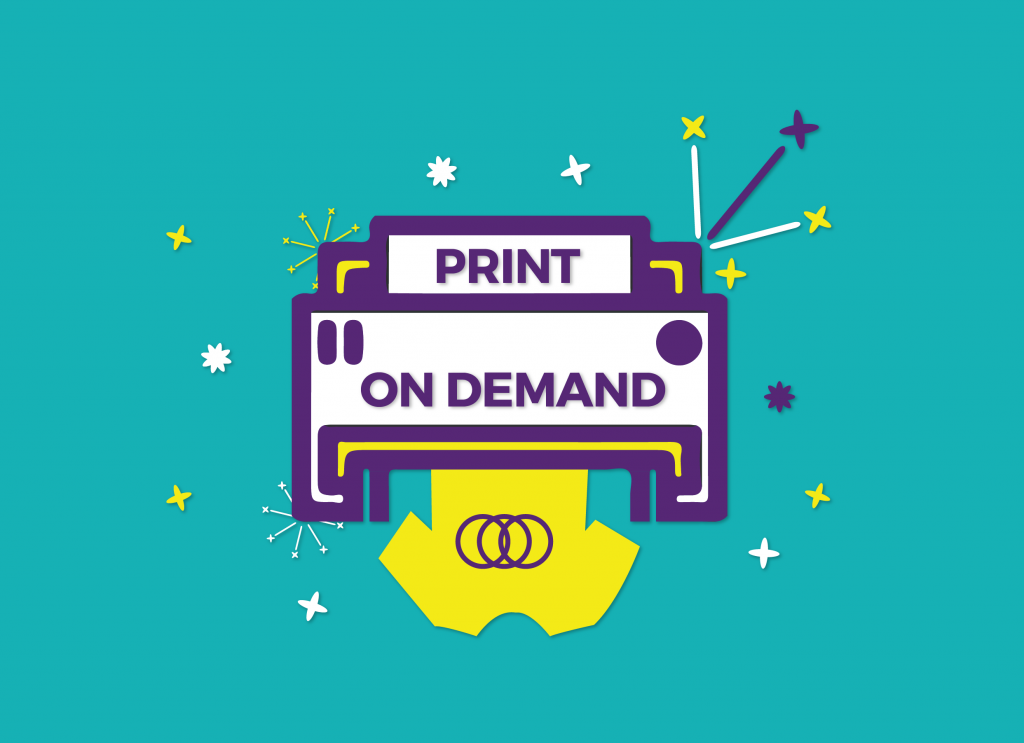 Using a print-on-demand service might be easier than managing your own inventory, but you need to be aware of some considerations unique to this approach. You can follow these following steps if you want to start a print on demand business.

Step 1. Define your target customers
If you're targeting everyone, marketing will be difficult for you. That's why focus is so important, regardless of the tactics you use.
If you're targeting everyone, marketing will be difficult for you. That's why focus is so important, regardless of the tactics you use.
Having a clearly defined audience can help you create products in demand, lower the costs of acquiring customers, and maximize potential profits thanks to your much more precise targeting decisions.
There are some ideas of marketing to get you started:
Start an Instagram account and create content for your target audience. Get followers and build relationships among your potential customers.
Run Facebook ads targeting the interests of your target customers. You can also use Facebook ads to test out your designs for as little as $10 to see which ones resonate with your audience.
Collect emails from visitors so you can market to them for free.
Get your products into the hands of influencers who can contribute some of their clouts and help you make sales.
Step 2. Create mockups that show off your products
After defining your target market, you start to customize and sell your own products. What's important here is how you display the products so that customers want to buy them. Then mockups prove to be a prominent part of your product pages. These mockups are what will sell your products to customers, which means an extra mile. PlaceIt is an easily used mockup generator that allows you to create photo and video mockups for $8 each. Or, you can browse Mockup World or Behance for templates if you know the fundamentals of Photoshop or other photo editing tools.

Step 3. Order samples
After displaying products with beautiful mockups, users start to place orders. The quality assurance must be concerned about. It's a possible scenario that something gets lost in translation from the design your screen to your printed product. You want to make sure that your physical product looks and feels as you intended. And the best way to do that is to become your own customer so you can experience what it's like to receive your products.
Besides, samples are also good when it comes to posting your own product photos on your website and social media profiles.

Step 4. Be strategic about shipping
Being confident about the product quality, you would like to deliver the products to your customers. Even when you're not shipping products yourself, shipping still offers some complexity in terms of shipping times and costs and setting the right expectations with customers. You need to account for printing times in the total shipping times. Be sure to add from 2 to 4 days for production, or more depending on the product regardless of the shipping times.

Best Print On Demand choices
While many prints on demand services might seem similar, you have to carefully consider the chosen ones based on the products you want to create, destinations of shipping them, and the retail prices you want to set, among other factors.
There is much great print on demand companies for you to research and work with. Some examples which are all Shopify apps are presented in the list below:

Printful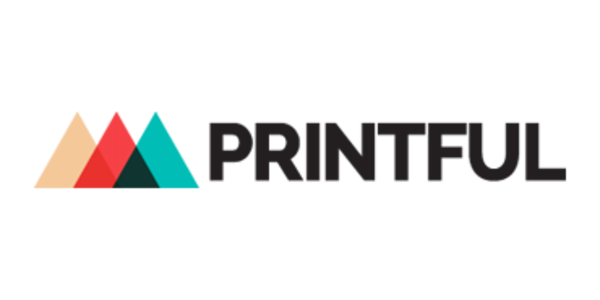 Printful is one of the most popular choices among print-on-demand services.
Products offered: apparel products, mugs, pillows, framed posters, beach towels, aprons, etc.
Options: adding your own branding to the unboxing experience via stickers, package inserts, and custom notes.
Assistant tools: printing techniques such as Direct to Garment, Cut and Sew and Embroidery.
Notice: Be mindful of how additional customizations affect the price. For example, printing on the sleeve normally means paying a nominal fee on top of the base cost.
Lulu xpress

Lulu is a self-publishing platform for printing and distributing your own products.
Products offered: books and ebooks
Options: choosing from a wide selection of book sizes, binding types, and page/print quality.
Assistant tools: downloadable templates to get you started. It even has a transparent pricing calculator to help you cost out your project, including various shipping options.
Notice: There are also discounts available if you'd like to order in bulk.
Gooten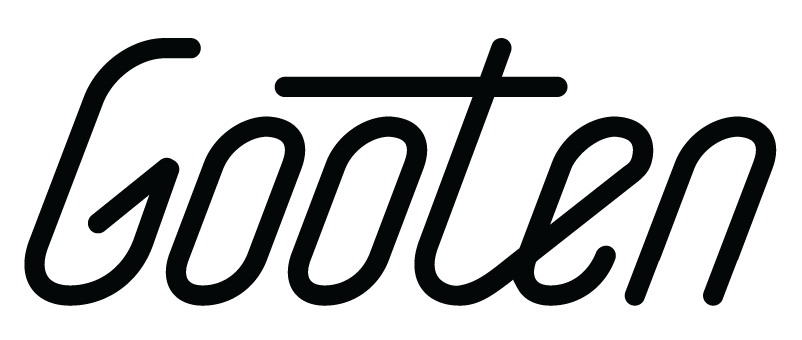 Products offered: a wide range of products such as t-shirts, totes, phone cases, pillows, etc.
Options: customizing your own products that are unique to its catalogs, such as calendars and Christmas Gifts For Dogs And Their Owners.
Assistant tools: an intuitive image editor that allows you to see what your final product will look like.
Notice: because Gooten uses an international network of vendors to print their products, there's more variance between their items in terms of quality and shipping. However, that means you are likely to enjoy lower product and shipping prices.
Printify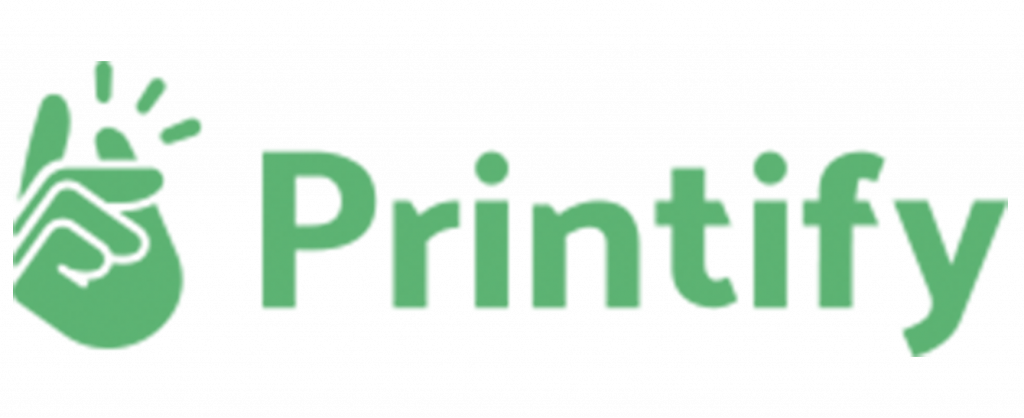 Products offered: clothing including t-shirts and hoodies and accessories
Options: you can print on over 200 products including a number of unique white-label products you're not likely to find elsewhere, such as jewelry, clocks, shoes, and water bottles.
Notice: While Printify is free to use, a premium subscription is available that gives you 20% off of all products for $29 a month.
Final thoughts
Even if you're not a designer, you can still have your own products with the help of full-time designers. In this case, you need to know some key concepts to work with them effectively. For example, you should mention print file specifications and assure about design size so that it can fit the printing area of the actual product.
If you are a designer and currently out of ideas, don't worry, you can find your own design ideas in many ways. You can find design inspiration on social media such as Facebook, Pinterest, Subreddits, etc.
Whether you are one of these two, if you want to test an idea or invest in print on demand services, you can always find your best ways to start your own business. Print on demand offers an accessible source of inventory that would be helpful for you.