It is an obvious practice that starting an ecommerce business is not easy. And marketing plays an integral part in making your business benefit. Ecommerce marketing involves testing, tweaking, and making sure that your message can call your customer action. Among ecommerce marketing channel, affiliate marketing is one untapped digital marketing channel at your disposal.

It is predicted that by 2020, affiliate market will grow into a $6.8 billion industry. And forty percent of marketing professionals say affiliate marketing is their most desired digital skill. In addition, eighty-one percent of brands use affiliate marketing programs.

In this article, we will deep into what affiliate marketing actually is, what the benefits of affiliate marketing are

Definitions of affiliate marketing

There are many definitions of affiliate marketing. According to Pat Flynn's Smart Passive Income, affiliate marketing is the process of earning a commission by promoting other people's (or company's) products. You find a product you like, promote it to others and earn a piece of the profit for each sale that you make.

Some definitions said that affiliate marketing at its very core is about relationships, a relationship between three parties: the advertiser, the publisher, and the consumer. However, Wikipedia talks about 4 different parties that are involved, which are the merchant, the network, the publisher, and the customer.

But, when you apply it in actual marketing, there are only two sides of an affiliate equation: the product creator and seller and the affiliate marketer. Therefore, affiliate marketing can be defined as the process of spreading product creation and product marketing across different parties, where each party receives a share of the revenue according to their contribution.
Many merchants at first will find it difficult to find affiliates to promote for their stores. Follow our guide on how to find affiliates here.
Benefits Of Affiliate Marketing

Increasing Exposure and Brand Awareness

All marketing programs have the same purpose which is to increased exposure and brand awareness, and so do affiliate marketing. It provides you scale and distribution. It also helps you increase your reach faster and more consistently, and deliver your message to a wide of online audiences. Moreover, you just pay the marketing fees after the sale takes place.

When you using influencer affiliates, your marketing partner will promote your products on their own sites and social media channels. They make use of their huge audiences to your advantage.

Strong ROI
Research found that when customers follow an affiliate's recommendation, they will spend more money than when they buy an item by themselves. Plus, affiliate-related spending accounts for 16 percent of all online orders.

According to CJ Affiliate's (formerly Commission Junction) Affiliate Customer Insights, affiliate marketing customers spend more than the average buyer. Specifically, with affiliate marketing customers, average online order is 31 percent higher. The AOV is also 21% higher with affiliate marketing buyers. Besides AOV, affiliate marketing customers offer a 58 percent higher average customer revenue.

Advanced Social Proof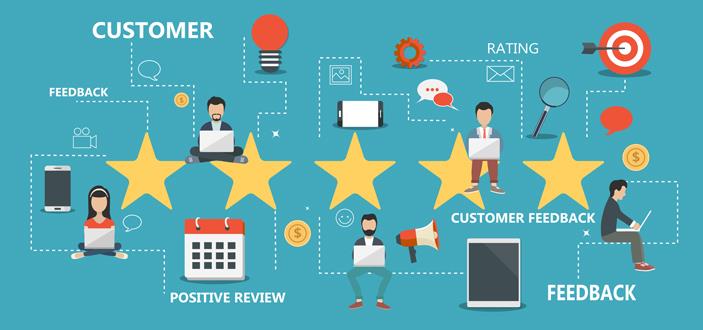 Simply, social proof is similar to the crowd effect. People will follow the actions of others cause they believe that the crowd makes the right choice. For example, a girl is looking for a new dress of a brand, she will visit the website of this brand and read the review of already-buy customers to see whether the actual dress is the same with the online picture and whether the quality of this dress is good or bad. Then she will decide to buy it or not.

Therefore, the more positive review customers read, the more inclined they are to make a purchase. For this reason, when you add your products to review and lifestyle affiliate sites, you will get more recommendations exposure relatively quickly.

If you want to win in Amazon's World, social proof is a powerful tool for you. Recent research shows that 60% of consumers have been influenced by a blog review or social media post. And nearly 95 percent of shoppers read online reviews before making a purchase. Seventy percent of millennial consumers are influenced by the recommendations of their peers in buying decisions.

Enhance Credibility

As we have said above most of the customers read the review before making a purchase, so that when they buy they will want to have more product reviews from ecommerce sites. When affiliates and influencers recommend your brand, it enhances your credibility almost immediately. After that, use images, icons, or text to show where your brand has been used and reviewed on the web.

Create Brand Ambassadors

Other marketing campaigns also can tell people about your brand, so what makes affiliate marketing different from the others? The answer is because the real value that affiliate marketing brings to your brand is the positive brand awareness. People start telling others about how much they love your products. And at that moment, your affiliates become your brand ambassadors.

When a trustworthy influencer post photos or videos about your products, which means they're approving your brand. And because 82% of consumers say they will follow a recommendation made by an influencer, your product sales will increase significantly.

Generate User Content

If someone loves your brand, they will share their feeling about your brand with others, especially on Facebook, Twitter, and Instagram. And if more and more people review positively about your products, it will generate more revenue for your ecommerce business.

The amount of sales generated through word of mouth is twice as much as paid ads.
Nearly three-fourths of all consumers depend on social media for information about a product.
84% percent of consumers say they prefer recommendations to all other advertising methods.
You should encourage users to generate content on your site and leverage these content as marketing power.

Now, you understand the power of affiliate marketing, so which app should you choose to begin your affiliate campaign? We recommend you with Affiliate by Secomapp. Affiliate by Secomapp is an extremely easy-setup tool that helps to build your multiple affiliate programs with no cost. Visit here to have more information about this app.

Here just is the first part of a basic guide about affiliate marketing. Looking for the second part to have a deeper understanding of this powerful marketing channel.